 Who would have ever thought that hair extensions could be used to fight human trafficking, empower women and help change the world? Janice Wilson, owner of Arjuni, believes it can be done. Based in Cambodia, Arjuni is a socially conscious human hair supplier and manufacturer that empowers its employees, clients and the global community through cultivation and service.
You are probably wondering how a company that specializes in "human hair extensions" can help to empower women rescued from human trafficking. Well, the answer is quite simple and may not surprise you. Through forming lasting partnerships with the Life and Hope Association, AEFISIP and Hagar, Arjuni empowers women rescued from human trafficking or child prostitution by teaching them new skill sets and helping to restore balance and stability back into their lives. Arjuni's "Safe Practices" mandate helps to deter hair traffickers who operate illegally in the region. With a compensation program that is strictly adhered to, all hair donors are able to generate needed revenue through the Arjuni platform. Below, Janice Wilson tells us more about Arjuni and the importance of businesses being socially responsible.
Where did you get the inspiration to launch Arjuni and how did you select your non-profit partners?

Cambodia was, and continues to be, my inspiration. This country deftly showcases the best that humanity has to offer, as well as the worst that humanity has to offer. At Arjuni, we're doing our small part to lend weight to the "best" showcase by providing a platform upon which women prove daily our resiliency and determination, no matter the prior circumstance. Our non-profit partners were chosen according to their ability to not only provide support to women when exiting a traumatic circumstance, but also their commitment to provide support as women transition into sustainable employment. Rehabilitation isn't successful simply because a woman is hired. Rehabilitation is successful when a woman is confident that she deserves to be hired.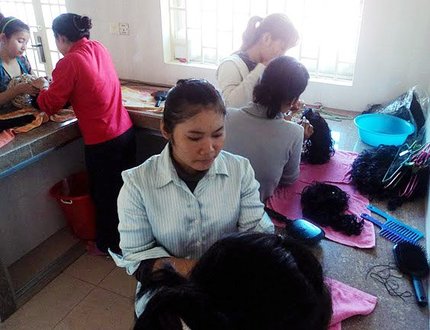 What is your personal philosophy on giving and how have you been able to incorporate that into your brand?

My family has taught me, by example, that it's an honor to be a human being. I haven't the right to relish all the good stuff that humanity has to offer, until I've thrown my own contribution onto the table. Being human shouldn't be assumed. It's an earned status. Our clients are very aware that we hold ourselves to not only a qualitative standard, but also an ethical standard. When they purchase our products, they know that our cause to cultivate sustainable alternatives for previously trafficked women becomes their cause. It's vanity with a mission. The intent to do a bit of good, while looking good.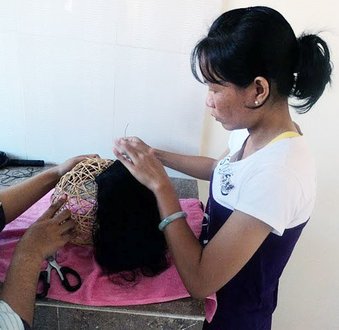 Why do you think it is important for local/ global businesses to "give back" to their communities?
I don't want to argue the merits of capitalism. But I've worked at non-profits and I've worked at for-profits. And I'll say this: I much prefer to depend upon revenues rather than grants in the effort to make a substantial and continuous contribution. Why should businesses give back? Simply put, because we're better positioned to do so. As soon as we give, we get. Which makes it all the more easier (read sustainable) to give yet again. I'm a strong advocate of economic development serving as a prerequisite to personal development. The result is that the ensuing personal development serves as the catalyst for economic growth. We all contribute. We all benefit. Despite the higher entry fees such as the need for more intensive training and more robust support systems, the return more than justifies the investment.
Want to learn more about Arjuni? Visit www.arjuni.com for more information
Popular in the Community