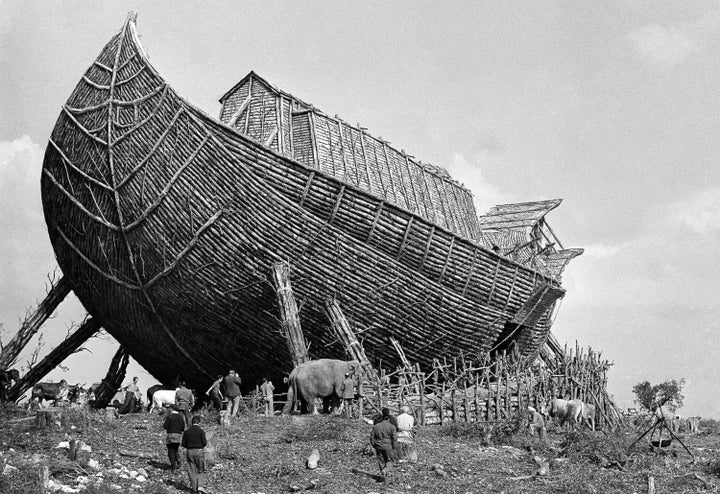 Kentucky Gov. Steve Beshear (D) has proposed a 2012-2013 budget that includes heavy cuts to some key departments while giving a $43 million tax break to a massive creationist theme park.
The proposal is one of the most austere state budgets in recent history, according to the Lexington Herald-Leader, and Beshear was quick to admit it is "inadequate for the needs of our people."
"We should be making substantial investments in our physical and intellectual infrastructure to bring transformational change to our state," Beshear said while unveiling his plan earlier this week. "This budget does not allow us to do enough of that."
At the same time, however, Beshear has proposed going through with a $43 million tax break to Ark Adventure, an 800-acre amusement part that is expected to include a three-stories high, two-football-fields long "replica" of Noah's Ark. On top of the tax break, Think Progress reports that the governor's budget includes $11 million to improve a highway interchange near the park.
Ark Adventure is the brain child of Answers in Genesis, an evangelical group also behind the Creation Museum, another Kentucky attraction that has drawn millions of visitors since its opening in 2007.
Popular in the Community