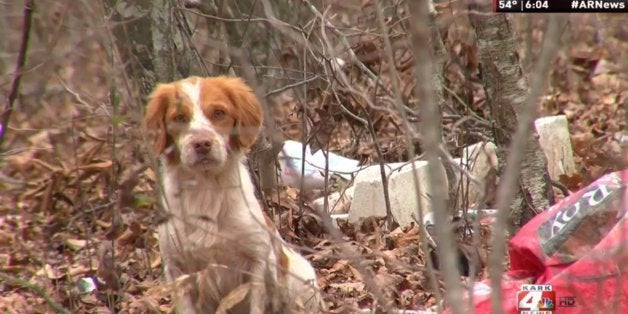 An Arkansas dog hoarder's love of her pets ended up creating far bigger problems when authorities found the canines eating her body after her sudden death.
"She was an animal lover, she loved dogs, I know that, but it was kind of a hoarder situation," Van Buren County Animal Control Director Reta Tharp told the Huffington Post.
When Van Buren County Sheriff's deputies were called out to the woman's home in August, Tharp said they found as many as 50 malnourished and aggressive dogs on the property.
"The deputy had to shoot some of them that day in order to get into the house," Tharp said.
Authorities announced her death this week, after they returned to the home and killed 26 more dogs. That came at the advice of the state's department of health. About eight dogs remain on the property, waiting to be captured or killed.
"They had never been vaccinated for anything. The dogs were inbred, some of them were sick. Just, mountains of issues. It was just a situation I don't want to go through again," Tharp said.
When asked where the dogs came from, she answered, "no one knew. She just took them in and before you knew it, it was out of hand."
Shockingly, it wasn't the first time animal officials have had to deal with the dogs' owner. It also wasn't the most number of dogs she's owned.
"We took 103 [dogs] out, almost three years ago," Tharp said of that prior visit. "At that time it was easier to deal with because she was there and she could help us."
Dogs were shot, a veterinarian got bit and then there are the remaining eight or so dogs that are still on the loose as of Wednesday.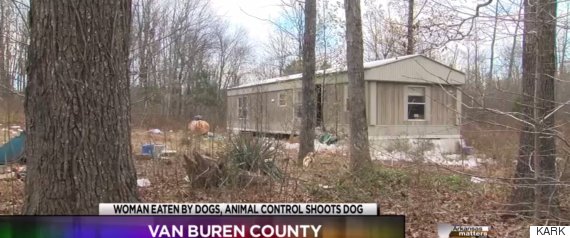 "We did all that we can do to protect the community," Tharp said of their difficult work over the last few months. "There are neighbors in that area. There are children. The dogs were starting to wander into their yards."
Tharp said this is the first time she's ever had to handle a situation quite like this and that she can't say whether the remaining dogs, if captured, would be able to be reconditioned and adopted.
"I can't make that call at this moment," she said.
According to the ASPCA, there are an estimated 900 to 2,000 new cases of animal hoarding each year in the U.S. involving a quarter million animals.
"Animal hoarding is covered implicitly under every state's animal cruelty statute, which typically requires caretakers to provide sufficient food, water and veterinary care," they state on their website.
"In most cases, criminal prosecution of animal hoarding can be a difficult process and may not be the most effective route, since hoarders are often emotionally troubled rather than criminally inclined."
The animal welfare group recommends that those who suspect someone is hoarding animals contact their local humane law enforcement department, police department, animal shelter, animal welfare group or veterinarian.
Calling all HuffPost superfans!
Sign up for membership to become a founding member and help shape HuffPost's next chapter