Jack Jones Jr., 52, was the first prisoner put to death Monday night. Jones was pronounced dead by lethal injection at 7:20 p.m. CDT at the Arkansas Department of Corrections' Cummins Unit outside of Little Rock.
Lawyers for Jones petitioned all the way to the U.S. Supreme Court but were ultimately denied both a stay of execution and a petition to have the high court hear his case. His lawyers argued that Jones' previous attorneys failed to present mitigating evidence that could have spared him a death sentence and said evidence of mental health issues Jones suffered should have been presented at trial.
Jones had been on death row for 22 years after he was convicted of the 1995 rape and murder of 34-year-old bookkeeper Mary Phillips in Bald Knob, Arkansas.
Arkansas Attorney General Leslie Rutledge called Jones' execution justice in a statement following his death. "The Phillips family has waited far too long to see justice carried out, and I pray they find peace tonight," said Rutledge, a Republican, whose office had vigorously opposed the inmate's petitions for a stay.
Earlier this month, Jones did not appear for a clemency hearing. At the hearing, his attorney, Jeff Rosenzweig, read a letter addressed to Phillips' daughter.
"Your wish is and always has been that I die," he wrote. "And I could never, ever deny you this."
Last week, Ledell Lee, 51, was the first Arkansas prisoner to be executed in more than a decade. Four other prisoners have received individual stays of execution. Kenneth Williams, 38, is scheduled to be executed on April 27.
Amnesty International, which opposes capital punishment, called the state's efforts "shameful."
"The sentences of Jack Jones and Marcel Williams are another heinous example of how the death penalty is applied to people with severe mental impairments and history of abuse. This conveyer belt of death must stop immediately by commuting the remaining sentences, and abolishing the death penalty once and for all."
This is a developing story. Check back for updates.
Support HuffPost
The Stakes Have Never Been Higher
Before You Go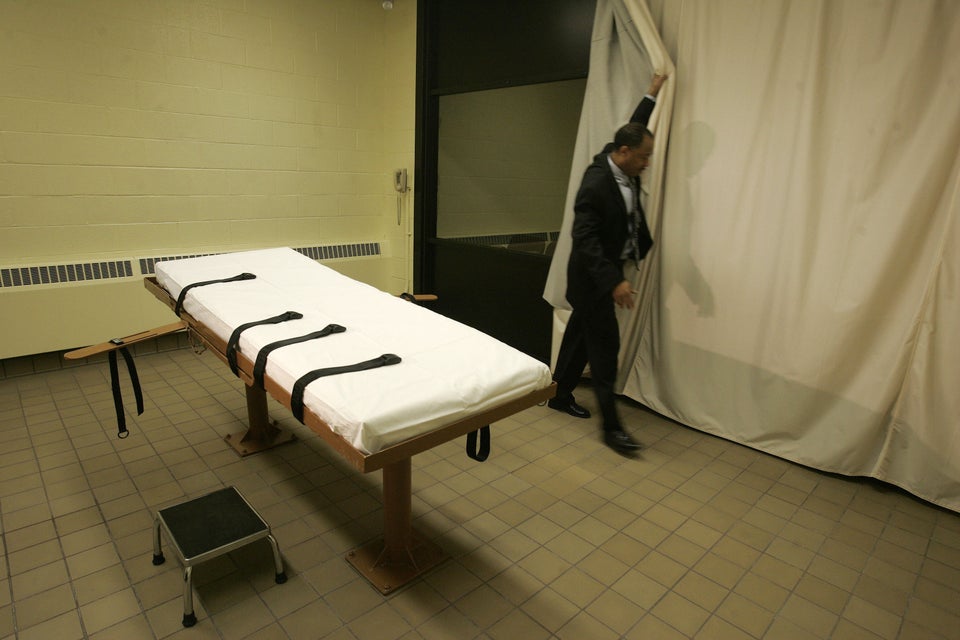 Capital Punishment Methods Through History
Popular in the Community