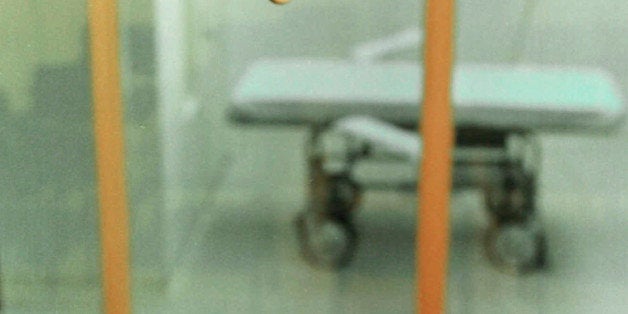 The Arkansas Supreme Court has upheld the state's controversial lethal injection protocol.
In a 4-3 ruling Thursday, the state's high court reversed an earlier decision that had struck down the lethal injection protocol as unconstitutional. The ruling could pave the way for executions to resume in Arkansas, which last held an execution in November 2005.
The state's high court ruling was sparked by an appeal from former Arkansas Department of Correction Director Ray Hobbs, who sought to challenge a February 2014 Circuit Court ruling that effectively put executions on hold by declaring the state's execution protocol unconstitutional. In its decision, the Pulaski County Circuit Court said the ADC had both too much leeway in choosing lethal drugs and too few standards guiding how prison staff should be trained to administer the execution.
"This court has recognized that such discretionary power may be delegated by the legislature to a state agency as long as reasonable guidelines are provided," Justice Karen R. Baker wrote in her opinion, which affirmed the ADC has such guidelines in place now.
In a partial dissent, Justice Robin Wynne said state's "Method Of Executions Act" (MEA) was challenged in a previous case because it allowed the ADC to use any drug it wanted for lethal injections.
"The crux of this appeal is whether the legislature has provided the requisite 'reasonable guidelines' for the ADC to follow in carrying out the death penalty in this state," Wynne wrote. "Turning now to the MEA of 2013, I find the same problems" that the court found in an earlier case.
I am pleased that the State's highest Court has upheld the constitutionality of Arkansas's death penalty law that provides for executions to occur by lethal injection. I am hopeful that this decision will allow the convictions of those on death row to move forward so that some closure and justice is brought to the families of the victims.

Arkansas' Supreme Court ruling comes a month before the U.S. Supreme Court will decide on the constitutionality of Oklahoma's three-drug lethal injection procedure, one that is similar to Arkansas' protocol.
Calling all HuffPost superfans!
Sign up for membership to become a founding member and help shape HuffPost's next chapter
BEFORE YOU GO