The extent of the spill is still unknown, but officials are saying thousands of barrels gushed from a 2-inch-wide, 22-foot-long gash. More than 22,000 barrels of oily water and 2,000 cubic yards of oiled debris have already been recovered.
"The pipeline rupture is substantially larger than many of us initially thought," Dustin McDaniel, Arkansas Attorney General, told reporters on Wednesday after he subpoenaed more than 12,500 pages of documents from Exxon related to the spill.
"We hold this award in high esteem because it recognizes the deep commitment of our company and our people to a culture of safety," Exxon CEO Rex Tillerson said at the awards ceremony.
Related
Before You Go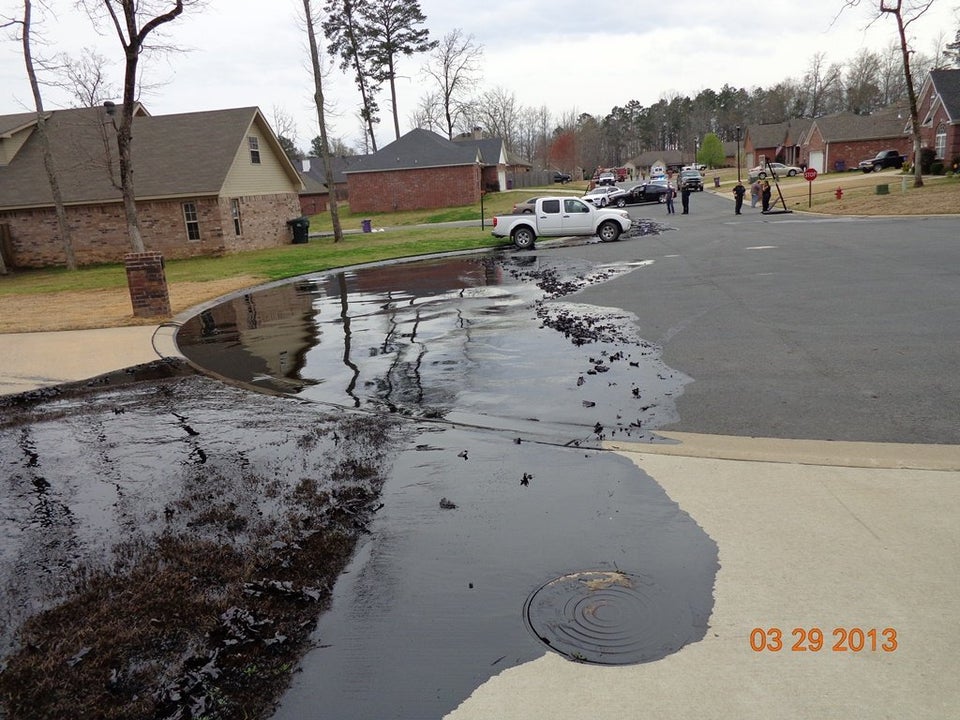 Exxon Pipeline Mayflower, Ark. Oil Spill
Popular in the Community