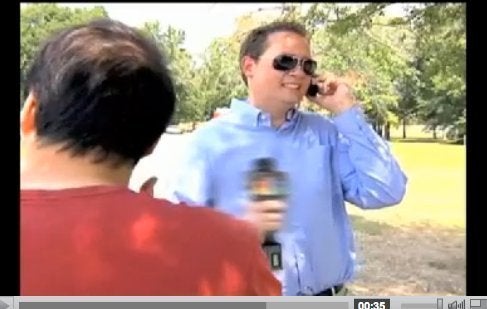 Remember that contract you signed when you got hired, with all the fine print? Turns out it actually said some important stuff. Four employees of Arkansas TV news network KARK learned this the hard way on Thursday when they were axed for parody videos they made ridiculing their jobs.
The videos were brimming with profanity, which led to KARK's general manager making this statement to ArkansasBusiness.com:
"In a very unfortunate series of incidents, a number of KARK employees acted on their own accord to produce unauthorized, offensive and distasteful videos that were subsequently posted to the internet. I am personally shocked and saddened by the behavior of these employees. KARK has no tolerance for this type of behavior and messages that degrade and discredit our community and our employees."