LITTLE ROCK, Ark, April 8 (Reuters) - The Republican-led Arkansas state Senate approved a measure on Monday that would require random drug testing of Arkansas residents who receive state unemployment benefits - a plan that the state's Democratic governor said could violate federal law.
The bill, which passed on a 25-5 vote and now goes to a House committee, could affect about 85,000 Arkansas residents currently receiving unemployment benefits.
If the measure becomes law, those seeking unemployment benefits would have to sign a waiver and allow for random drug testing. Those who refuse to sign or who test positive for drugs would not be entitled to benefits.
Some other states have adopted measures making a person discharged from work for failing an employer's drug test on the job ineligible to collect employment benefits, according to the National Conference of State Legislatures.
In Texas, Governor Rick Perry has a proposal in that state's legislature that would require drug tests for both unemployment and welfare recipients. But it has not yet passed a chamber.
The Arkansas bill's sponsor, Republican state Senator Jeremy Hutchinson, said that his measure was "more of an enforcement mechanism than anything else."
"Arkansas law states that you have to be adequately seeking employment, and by that you have to pass a drug test since so many employers require drug tests," Hutchinson said.
He said that 80 percent of the state's employers require a drug test. The unemployment testing, Hutchinson said, would cost the state less than $30,000 a year to administer.
Rita Sklar, director of the American Civil Liberties Union of Arkansas, said the group plans to fight the measure if it becomes law. Governor Mike Beebe, a Democrat, also has issues with the bill.
"We have concerns about whether the bill will put us in violation of the federal unemployment laws administered by the U.S. Department of Labor," said Matt DeCample, Beebe's spokesman. "There are also continued concerns as to whether the cost of implementing such a program would produce any real savings in offset." (Reporting by Suzi Parker; Editing by Mary Wisniewski, Cynthia Johnston and Vicki Allen)

Before You Go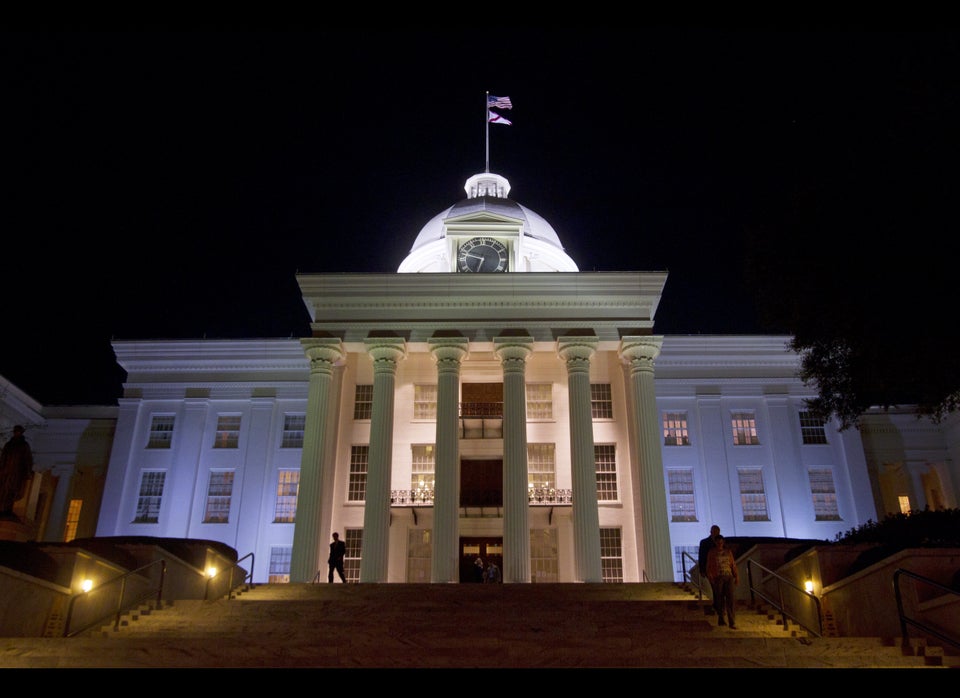 U.S. State Capitol Buildings
Popular in the Community