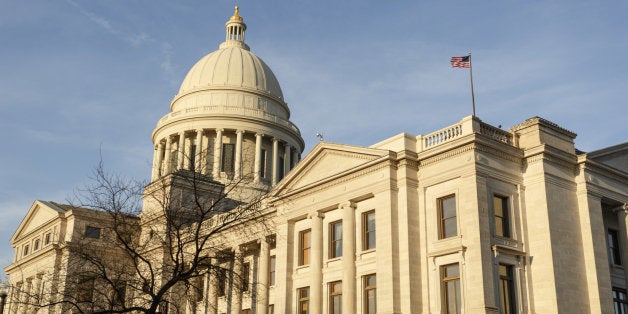 LITTLE ROCK, Ark. (AP) — Arkansas' highest court has suspended a judge's ruling striking down the state's same-sex marriage ban, halting the distribution of licenses that have been issued to hundreds of gay couples.
The state Supreme Court on Friday granted a request to suspend Pulaski County Circuit Judge Chris Piazza's decision voiding a 2004 constitutional amendment defining marriage as between a man and a woman. Piazza last week struck down the ban, but expanded that ruling on Thursday to include all state laws preventing gay couples from marrying.
McDaniel and four counties named in the lawsuit asked justices to stay Piazza's ruling while it's on appeal.
More than 450 same-sex couples received marriage licenses since Piazza's ruling last week. Conway, Pulaski and Washington were the only counties issuing licenses to same-sex couples on Friday.
Seventeen other states allow gay marriage. Judges have struck down bans in Idaho, Michigan, Oklahoma, Texas, Utah and Virginia. But in Idaho, plans for same-sex marriages to begin Friday were put on hold as the 9th U.S. Circuit Court of Appeals considered whether the governor and attorney general should have more time to file an appeal a judge's ruling overturning its state ban.
The Arkansas Supreme Court had denied a request Wednesday to stay Piazza's initial ruling, but still effectively halted same-sex weddings by also noting that a separate law prohibiting clerks from issuing marriage licenses to same-sex couples was still on the books.
Piazza revised his order Thursday, saying no one in the state was harmed by the marriage licenses issued to same-sex couples. He rejected the state's request to put his decision on hold, saying gay couples would be harmed by that action.
Pulaski County resumed issuing same-sex marriage licenses immediately after Piazza's ruling Thursday, while Washington County began issuing them again Friday morning. Attorney General Dustin McDaniel and four counties named in the lawsuit asked the high court to stay Piazza's decision, saying it would lead to confusion among Arkansas' 75 counties.
Friday's ruling came as Democrats in the state Legislature blocked an effort by Republicans to wade into the debate. A resolution calling on the court to uphold the gay marriage ban and invalidate the licenses issued to same-sex couples failed before a legislative panel.
Before You Go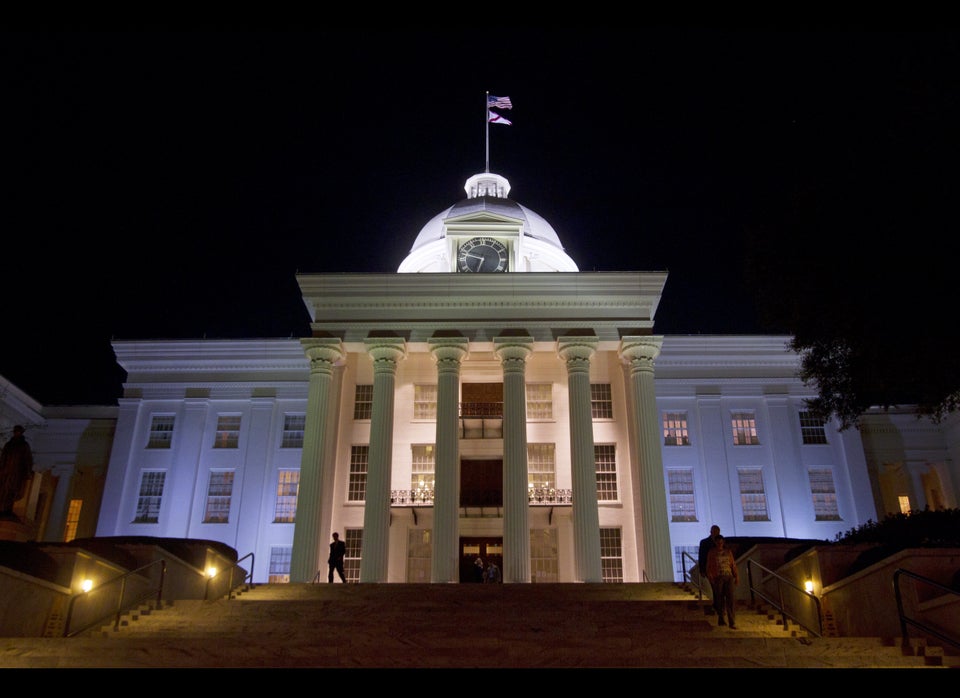 U.S. State Capitol Buildings
Popular in the Community