A similar requirement was enacted just four years ago, but the state Supreme Court struck it down in 2014. The court found that the voting requirements of the law went beyond what was required by the constitution, which only says that a voter must be at least 18 years old, a resident of Arkansas and lawfully registered.
Unlike the previous measure, the new law allows voters to cast a provisional ballot at the polls, which will only be counted if they go to the offices of election officials by noon on the Monday after the election. The legislation requires the state to provide free photo identification to those who don't have an acceptable form to vote, but similar plans in other states have caused confusion. And even if they do have the acceptable form of identification, but forget it on election day, traveling to the offices of election officials imposes an additional burden.
"I've always supported reasonable requirements for verification of voter registration," Hutchinson said in a statement, according to ArkansasOnline. This law is different ― in a number of ways ― than the previous law, which was struck down by the Supreme Court. It should hold up under any court review. For those reasons, I signed the bill into law."
The American Civil Liberties Union of Arkansas, which took legal action against the previous bill, did not return an inquiry on whether it planned to do the same for the new law. Holly Dickson, the group's legal director, told ArkansasOnline that its "chief concern" was that someone's ballot would not be counted.
Republicans in the legislature may have a more calculated reason for acting now to adopt the measure. Four of the seven judges who struck down the initial voter ID law no longer remain on the court. The three remaining wrote a concurring opinion, arguing that the law was invalid because it did not get the necessary two-thirds majority necessary in the legislature to change the voting requirements in the state constitution. This time around, the bill got the support of both houses, passing 74-21 in the Arkansas House and 25-8 in the Senate.
Perhaps anticipating a legal challenge to the new law, Arkansas lawmakers passed a separate measure to put a constitutional amendment requiring photo ID on the state ballot in 2018.
Widespread voter fraud is virtually nonexistent, and critics argue that voter ID laws like the one in Arkansas are a way to prevent low-income and minority voters, many of whom lack the required documentation, from voting. Federal courts have in recent months struck down voter ID laws in Wisconsin, North Carolina and Texas.
Many Republicans argue that voter ID measures are necessary to shore up confidence in elections, but those same advocates are also often the ones who have stoked the perception that voter fraud is a problem.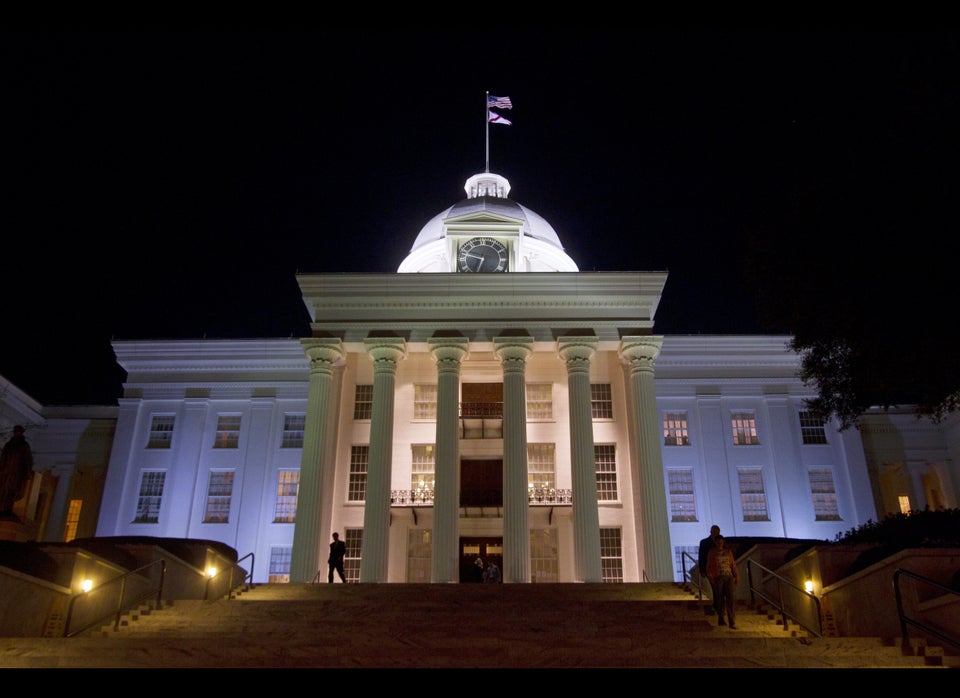 U.S. State Capitol Buildings
Popular in the Community