When a black woman attempts to intervene, the woman with the cart begins hurling racial insults at her too.
"I never in my life thought this would happen to me," Hicks wrote of the experience on Facebook. "Just on a simple trip to the grocery store after a hard day of work. I love this country and I will stay in this country."
The video and Hicks' Facebook post does not explain what happened prior to the recorded confrontation. Hicks did not respond to HuffPost's request for comment by the time of publication.
As seen in the video above, the woman with the shopping cart yells at Hicks to "Go back, wherever you're from."
Hicks explains to the woman that she said "excuse me" because she was trying to reach medicine that was on a shelf located behind the woman and her cart. The woman continues to yell xenophobic insults at Hicks, telling her, "You're in America," "This is not your country," and "We don't want you here!"
When the other shopper tells the woman to "stop being ignorant," the white woman replies, "A n****r is calling me ignorant?"
"Yes," the black woman responds. "All this go back to Mexico and all that stuff, yes, absolutely."
Halfway through the video, a store manager can be seen trying to resolve the situation. The manager tells the white woman that her comments are inappropriate and that she has to leave. He also tells Hicks that "we do want you here," in response to the white woman's racist remarks. The manager adds that Hicks "has every right to be here as you."
When Hicks can be heard sobbing from behind the camera, the white woman mocks her.
Walmart released on Wednesday an official statement on Twitter after activist and New York Daily News writer Shaun King tagged the company in a tweet demanding that the customer be banned "from this store for life."
The Walmart Newsroom Twitter account said in response:
Randy Hargrove, senior director of Walmart Media Relations, told NBC that the woman who insulted Hicks and the other shopper will be banned from all stores once she is identified.
The incident is the latest in a series of racist and xenophobic tirades that people have recorded in the U.S.
A video from Virginia that surfaced this week shows a white woman calling a Latino man a "sp*c" and telling him to "take his f**king a** back to Mexico." In February, a woman posted a video of a man telling a Texas Walmart employee to "go to your own countries." Footage from February shows a man making racist comments about other travelers before getting kicked off a flight in Chicago. And, in January, a Las Vegas resident who is Filipino posted video of his neighbor calling Filipinos "orange savages" and telling him to "go back to where you came from."
CORRECTION: A previous version of this story incorrectly stated that the incident took place at a Walmart in Bentonville, Arkansas.
Before You Go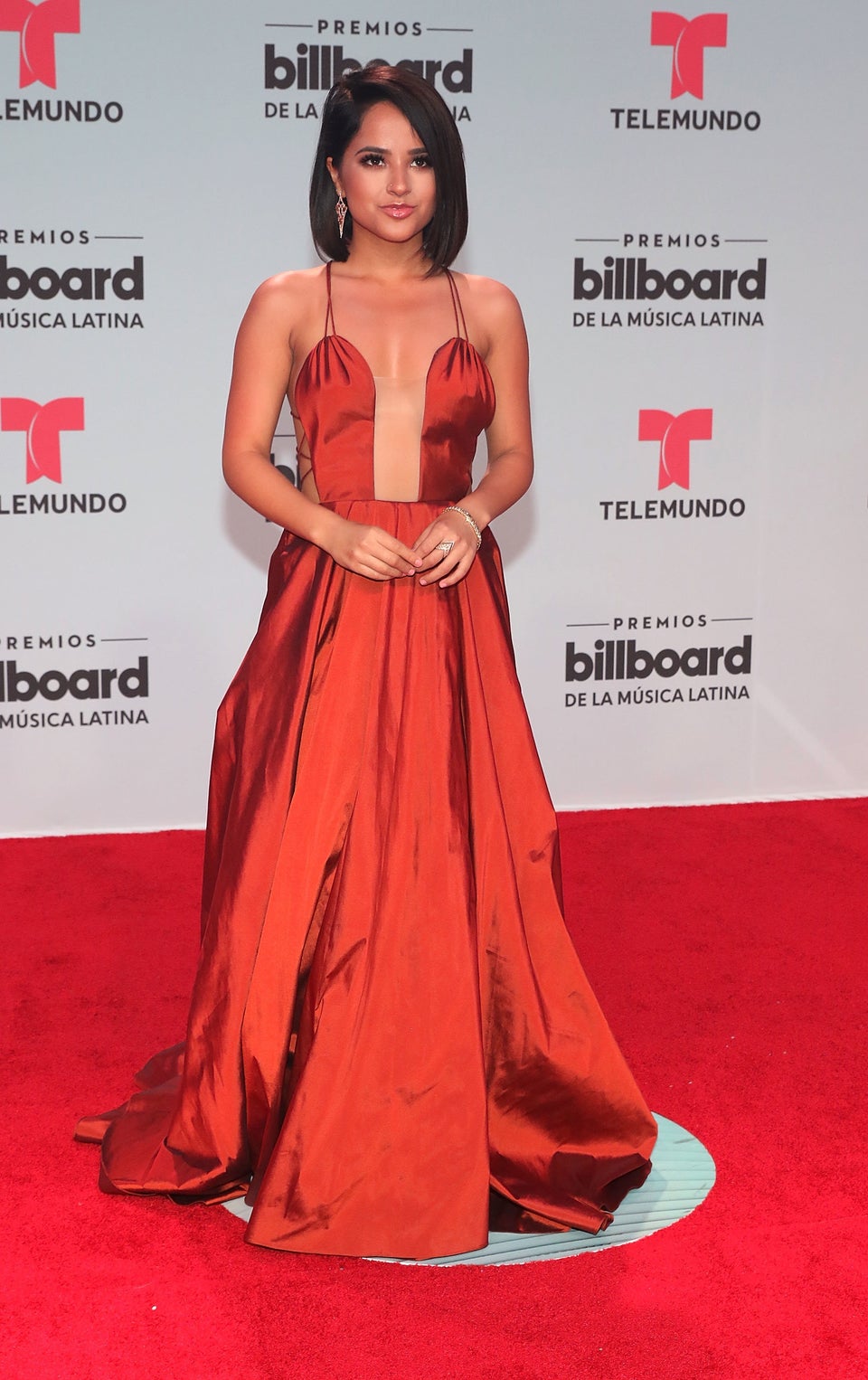 Latin Billboards 2017: Red Carpet