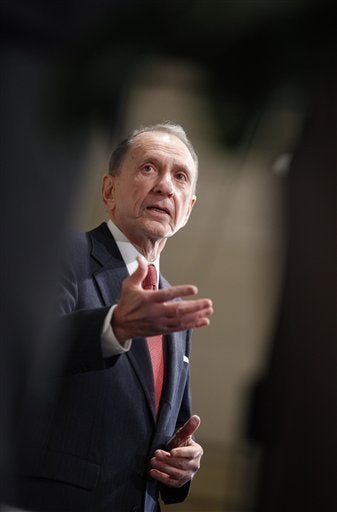 A year ago this Wednesday, Sen. Arlen Specter of Pennsylvania made a Senate-shaking decision to abandon the GOP and become a Democrat, giving them -- at least temporarily -- a 60 seat filibuster-proof majority.
Recently, however, Specter reflected on his choice and entertained speculation that he might have been more effective if he had remained in the Republican Party.
Specter surmised that he might have been able to serve as a bipartisan catalyst for the GOP on issues like health care reform.
''Coalition building has gone out of style in this wing of the building,'' Specter told The Call, speaking of the near-impossibility of either side to find points of agreement on policy issues in the past year.
Whether or not Specter thinks that he might have been more effective as a Republican, the GOP still seems to resent his defection.
Specter's Republican opponent, Pat Toomey, launched a money bomb campaign Wednesday to commemorate the anniversary of Specter's party switch by helping to "Flip The Switch Back To Republican."
REAL LIFE. REAL NEWS. REAL VOICES.
Help us tell more of the stories that matter from voices that too often remain unheard.