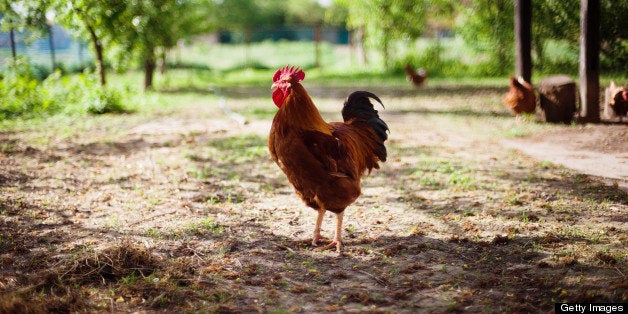 Why did the chicken cross the road?
In Arlington, we may never know.
A new organization, "Backyards, Not Barnyards," is hoping to keep the practice of backyard chicken-keeping illegal in the county, according to Arlington Now.
This group comes in direct response to the Arlington Egg Project, a group that wants exactly the opposite -- to modify county ordinances to allow Arlington residents to raise hens in their backyard. (Backyard chickens are illegal in Arlington now, except on plots of land one acre or larger.)
The project, which launched in 2011, lists many reasons on its own website why backyard hen raising should be allowed. These include the ability to raise "sustainable" home agriculture and environmental concerns; backyard chickens, advocates say, decrease reliance on chemical fertilizers and factory farming. Plus, as founder Ed Fendley told the Washington Post in 2012, "Fresh eggs taste better."
All looped into this fight, according to Arlington Now, is a set of recommendations to be made by the county's Urban Agriculture Task Force to the County Board on June 11 that will include the endorsement or the condemnation of backyard chicken raising.
"Backyards, Not Barnyards" grew out of rotten experiences with backyard hens by the organization's founders, Darnell Carpenter and Jim Pebley. For Fendley, it was, again, the opposite -- he wants to be part of the movement he currently cannot join. He cannot raise chickens at his Bluemont, Va., home while the residents of other major cities, including Baltimore and San Francisco, can.
Carpenter and Pebley hope to raise signatures and support to petition the county board before it makes a decision on hen raising, but the much older Arlington Egg Project is already way ahead of them. The organization had already gathered over one thousand signatures by February 2012, and even has the support of the Arlington County Environment and Energy Conservation Commission who give the idea of urban farming its stamp of sustainable approval.
Both organizations may need to work around the "cluck" in order get what they want. "Backyards, Not Barnyards" hosted a meeting last Wednesday in an effort to build support. The Arlington Egg Project, on the other hand, is selling t-shirts and hawking their petition on their website and Facebook page for continued support.
Where do you come out on this issue? Should Arlington allow backyard hen-keeping? Tell us your thoughts in the comments!
Check out our slideshow of our brunch with the founders of the Arlington Egg Project: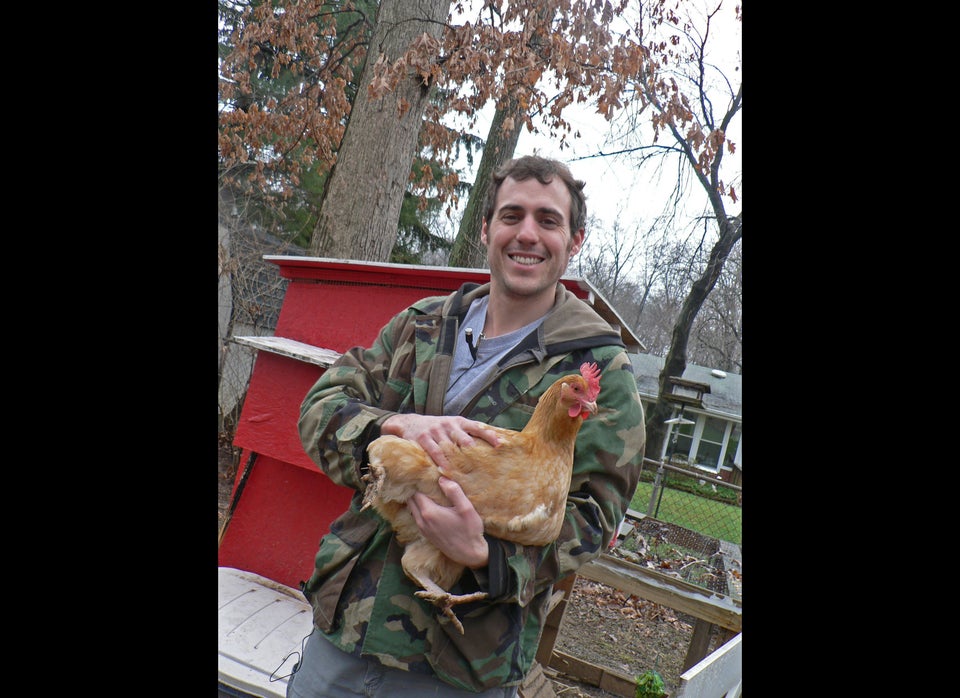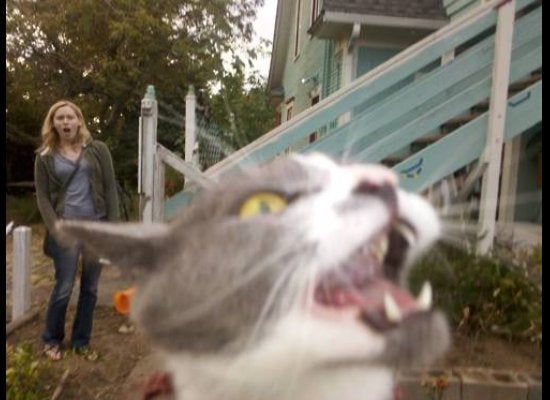 125 Animal Photobombs
Popular in the Community