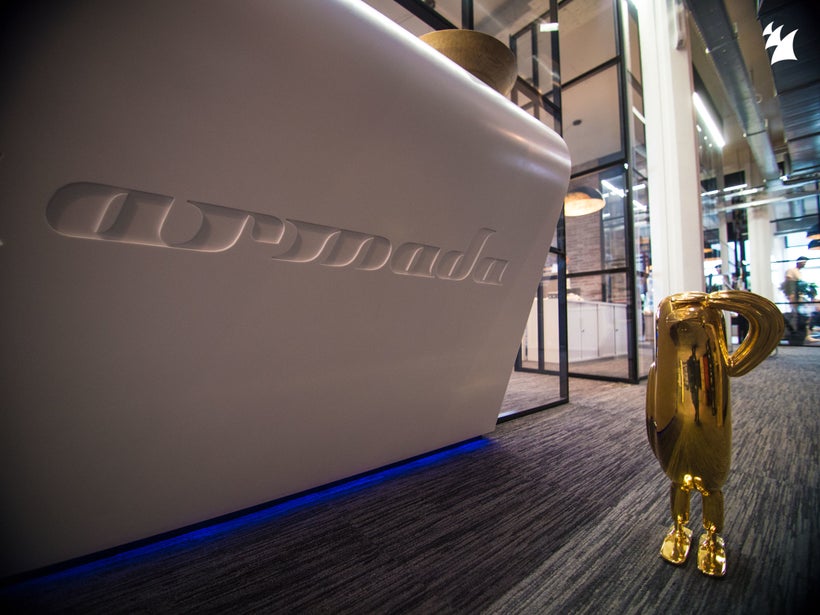 It's common in today's age for offices to push the boundaries of what a work environment should be. Start-ups around the world are implementing more and more casual attributes to their workplaces in order to boost morale, strengthen employee loyalty, and ensure that those who work for them feel comfortable in their place of business. It's not unheard of to see office break rooms with ping pong tables, fancy coffee machines, and if you're really lucky, in-house beer taps for post-work decompression. Ah yes, 2017, what a year to be alive! Considering that the electronic music scene is known for creating top-tier environments for those involved, it would only make sense that some of offices attributed to EDM and its operations. Massive European label Armada Music is a perfect example of this.
The label itself was founded in 2003 by world renowned DJ and producer Armin Van Buuren alongside business partners Maykel Piron and David Lewis. Fittingly, Armada Music lives up to its name with a massive arsenal of subsidiaries. An impressive fifty sublabels boast being held under the Armada umbrella, including: Armind, A State of Trance, The Bearded Man, Mainstage Music, and #Goldrush. With that astonishing number of groups under its belt, Armada Music has quickly earned itself a spot as one of the largest independent record labels in the Electronic Music world, and was dubbed the "Best Global Record Label" at the International Dance Music Awards (IDMA) five times. I could go on and on about the accomplishments of Armada Music, but what's even more intriguing (aside from the unbelievable roster of artists like Roger Sanchez' – Stealth , Kevin Saunderson's – KMS, Sono Music by Sunnery James & Ryan Marciano, Subliminal by Erick Morillo, Fedde Le Grand – Darklight recordings,), are the headquarters themselves in Amsterdam, the Netherlands.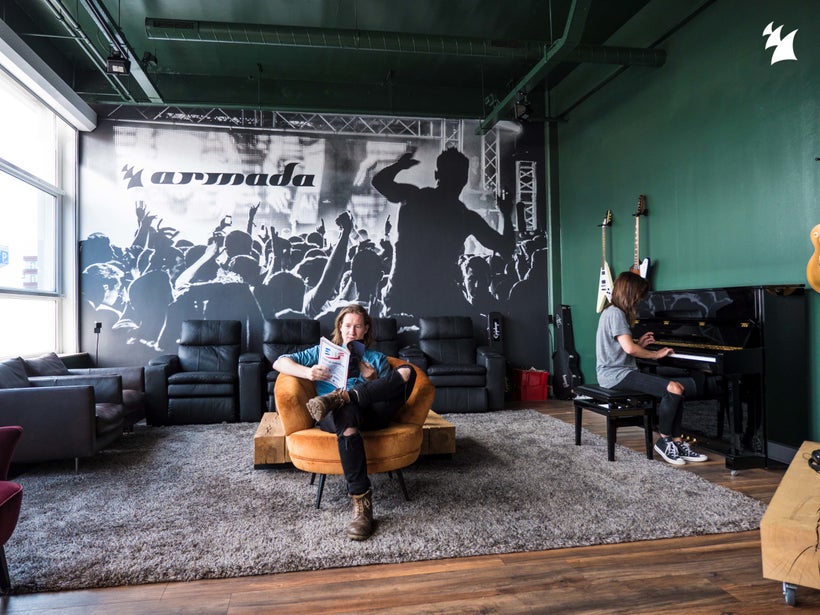 On the operational side of things, the office space is impressive. The walls are covered in art, the offices are divided with glass walls, and there are a number of meeting areas decked out to provide the most incredible working environment for Armada Music's employees. Music can be found everywhere in the form of records and sound systems, while CDJ's are never too far from anyone who wants to mix. The aesthetic in the building remains cool and hip, making the overall environment feel more like a collection of modern dwellings than a corporate hub.
Armada Music is known for introducing the world to chart-dominating tracks and constantly searching for the freshest new artists in the electronic music world, and to them, it's not just the business that takes precedent. Within the walls of Armada Music's offices is a fully operational radio station that is used to produce Armin Van Buuren's weekly show, "A State Of Trance." The show is stacked with up-and-coming artists and the best new tracks; not to mention, it's won awards for "Best Mix Radio Show" at the IDMA's a collective 7 times. The office station broadcasts live weekly, and offers to provide "Trance fans with the hottest new tunes, a Future Favorite, Tune Of The Week, Progressive Pick and Service For Dreamers classic every single week." Also recorded in the space is Armada Music's "Armada Invites, In The Mix" a 30 minute SJ set including audio and video, with the purpose of being distributed over YouTube and Spotify. The room itself is sleek, modern, and is home to one of the most gorgeous looking DJ setups I've ever seen.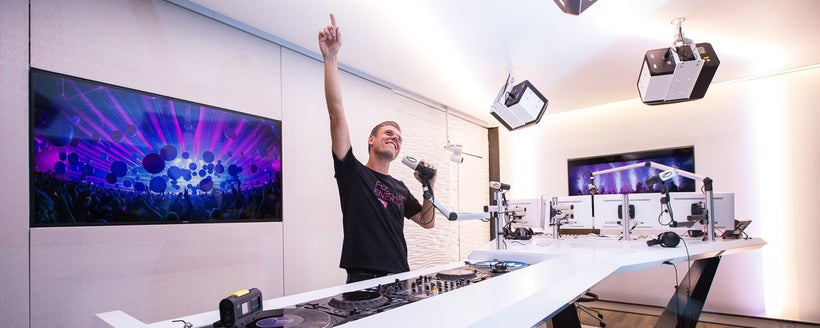 The pièce de résistance of the building however, is the intimate in-house club that hosts a number of events under the Armada Music brand. As this week's Amsterdam Dance Event (ADE) gears up, it's the internal club itself that will hold the spotlight for Armada Music and its artists. Although the massive international event hosts a number of conferences focusing on gear, art, film, and anything else related to the dance world, it's the music that often takes center-stage, and this year Armada Music will be hosting some exclusive shows. The small space is located within the confines of Armada Music's home offices, and will have three massive events taking place over ADE's five day schedule starting with 'Armada Invites #ASOT836' on Thursday 10/19. The space itself has an exceptional history of providing phenomenal, exclusive, and intimate experiences for dance fans. Instead of selling tickets, the club itself offers a registration process for fans to win a spot on the Armada Music Office Club's guest list. The venue has hosted a number of massive names (like Armin Van Buuren, Borgore, Cedric Gervais, NERVO, Andrew Rayel, and Erick Morillo) who you'll never get the opportunity to see in such a small environment, and on such an amazing sound system.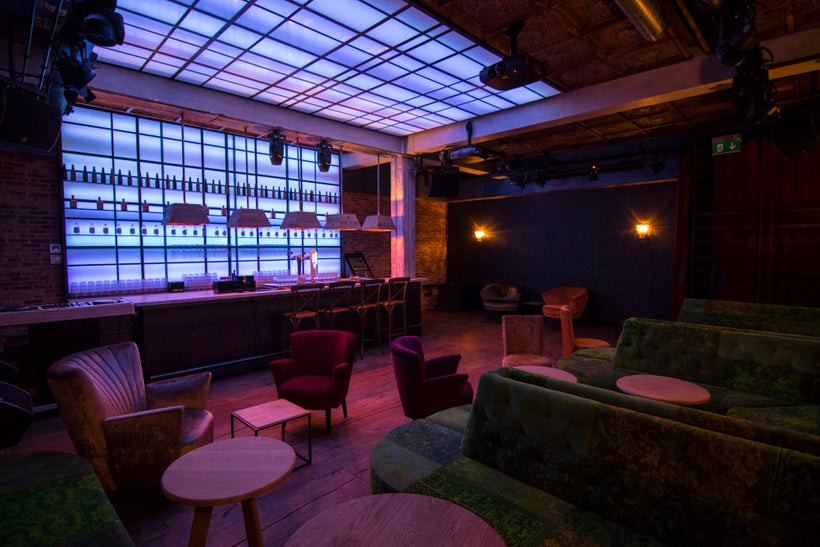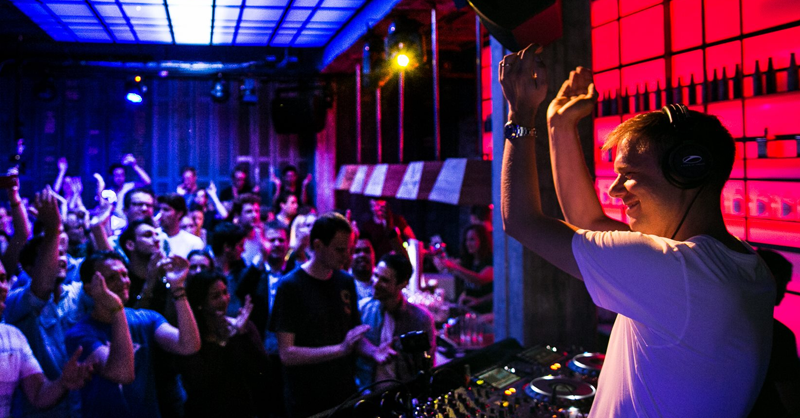 The room boasts an L-Acoustics sound system with LA4X Amplifiers; that's a whole lotta sonic boom for such a small space. Each amplifier is equipped to bombard its listeners with over 4000 watts of sound, and the quality speakers have been featured around the world at such prominent festivals as Electric Zoo (NYC), Tomorrowland (Belgium), Austin City Limits (Texas), and Coachella (California). Aside from sound, the lighting is set to thrill with a number of full-production set-ups that include LED Walls and ceiling panels.The best of all, however, is the fact that the club itself is outfitted with state-of-the-art live broadcasting capabilities in order to pump out live streams of every event. All of this power, packed into a small room within the Armada Music offices.
On Thursday, October 18th, the first of three special, ADE-flavored editions of 'Armada Invites' will take place. Coincideing with a special episode of A State Of Trance is 'Armada Invites: ASOT 836.' Armin van Buuren will go on a 14-hour A State Of Trance spree alongside dozens of special guests, with many of them (including Alpha 9, Andrew Rayel, Heatbeat, Jorn van Deynhoven and Mark Sixma) hitting the club between 5pm and 10pm GCT. After 10pm, the party continues at AFAS Live with the 'A State Of Trance: ADE Special'.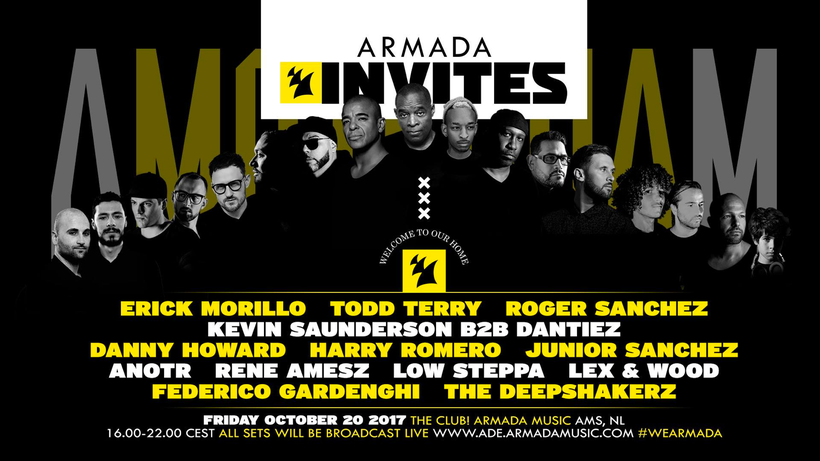 Then, on Friday October 20th, Armada Music's club boasts a groove-packed House music hideout with headliner Erick Morillo accompanied by a slew of additional support including: Danny Howard (BBC Radio 1), Erick Morillo, Junior Sanchez, Kevin Saunderson b2b Dantiez, Roger Sanchez, Todd Terry, and many more. Saturday's cornerstone event will be helmed by Lost Frequencies with Julian Jordan, Thomas Gold, Sultan + Shepard, Arty, and Maurice West, to name a few. These events are sure to highlight some of the best talent in their genres, and provide some stunning spectacles for a select few dance music fans who should be so lucky to attend. If you don't however, take note that every set will be live streamed directly from www.ade.armadamusic.com.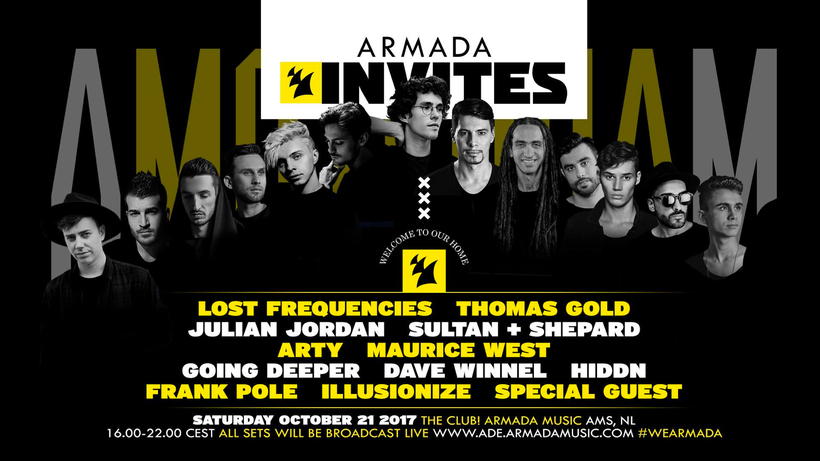 The company itself is proud of the fact that it runs on passion and dedication, and it's clear simply from the looks of their headquarters that those characteristics are influenced by the label's ability to boost morale. I mean, who wouldn't strive to succeed at their job if they woke up every day going to work at a place such as Armada Music? It's an astonishing place to look at in pictures alone, and I can only imagine what it looks like in person. And as for the club, I'm sure the photos alone don't do it any justice. Although I won't be visiting Amsterdam any time soon, you know for sure I'll be checking in on those live streams this weekend to at least get a glimpse at how rockin' that venue must be.
For more information on Armada Music's events this week for Amsterdam Dance Event, check out this link here, and be sure to peek around their website as well; there's tons of great information on their artists, live sets, and media for you to enjoy.
Calling all HuffPost superfans!
Sign up for membership to become a founding member and help shape HuffPost's next chapter
This post was published on the now-closed HuffPost Contributor platform. Contributors control their own work and posted freely to our site. If you need to flag this entry as abusive,
send us an email
.