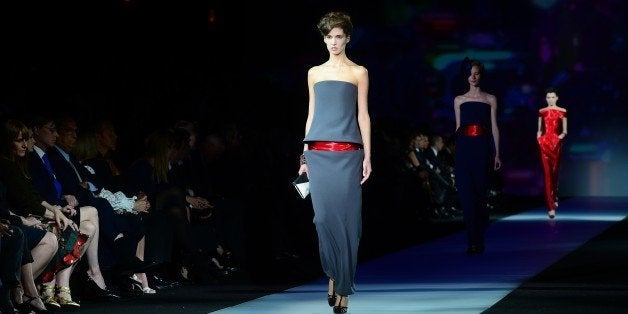 Couture is beautiful. Couture is intensely detailed. Couture is also really hard to walk in.
Those were the three conclusions we drew from Giorgio Armani's "One Night Only" event, a massive 700-person gathering that included a retrospective exhibit, a cocktail party and a full-on runway show. "One Night Only" is actually a series of events, which Armani has now staged in Milan, Tokyo, Hong Kong and Rome as well as New York.
The exhibit, entitled "Eccentrico," featured the best Giorgio Armani Privé looks from the past eight years. The cocktail party brought out famous Armani fans like Brooke Shields, Dianna Agron and even Leonardo DiCaprio -- after all, Armani is a red carpet favorite. Among his favorite celeb moments, he told HuffPost Style before the event, actually came 22 years ago: "I remember a beautiful copper-colored tuxedo in which Jodie Foster ranked one of the 'best-dressed' actresses at the 1991 Oscars. I had advised her to wear it and she trusted me."
But the runway show was the main event. Selections from Armani's favorite couture collections went down the catwalk, accented with special effects from an oversized screen with gorgeous graphics for each collection. "While I would not change my job for the world, I might possibly be a film director," Armani told HuffPost Style. "I have always been fascinated by this profession, by the visionary ability to tell stories and create feelings and atmospheres."
The screen had that effect. Unfortunately, the models' inability to walk in many of the dresses spoiled some of the glamour. One girl's heel kept getting stuck in her intricately stitched hemline, while several models were forced to shuffle awkwardly when their narrow hemlines of their dresses limited their struts to baby steps (which caused a backup of models on the runway).
But even slow-walking models couldn't ruin a stunningly beautiful night. Anna Wintour even posed with Mr. Armani after the show and smiled for the cameras -- proof that this was truly a special occasion.
Check out photos from Armani's big runway extravaganza: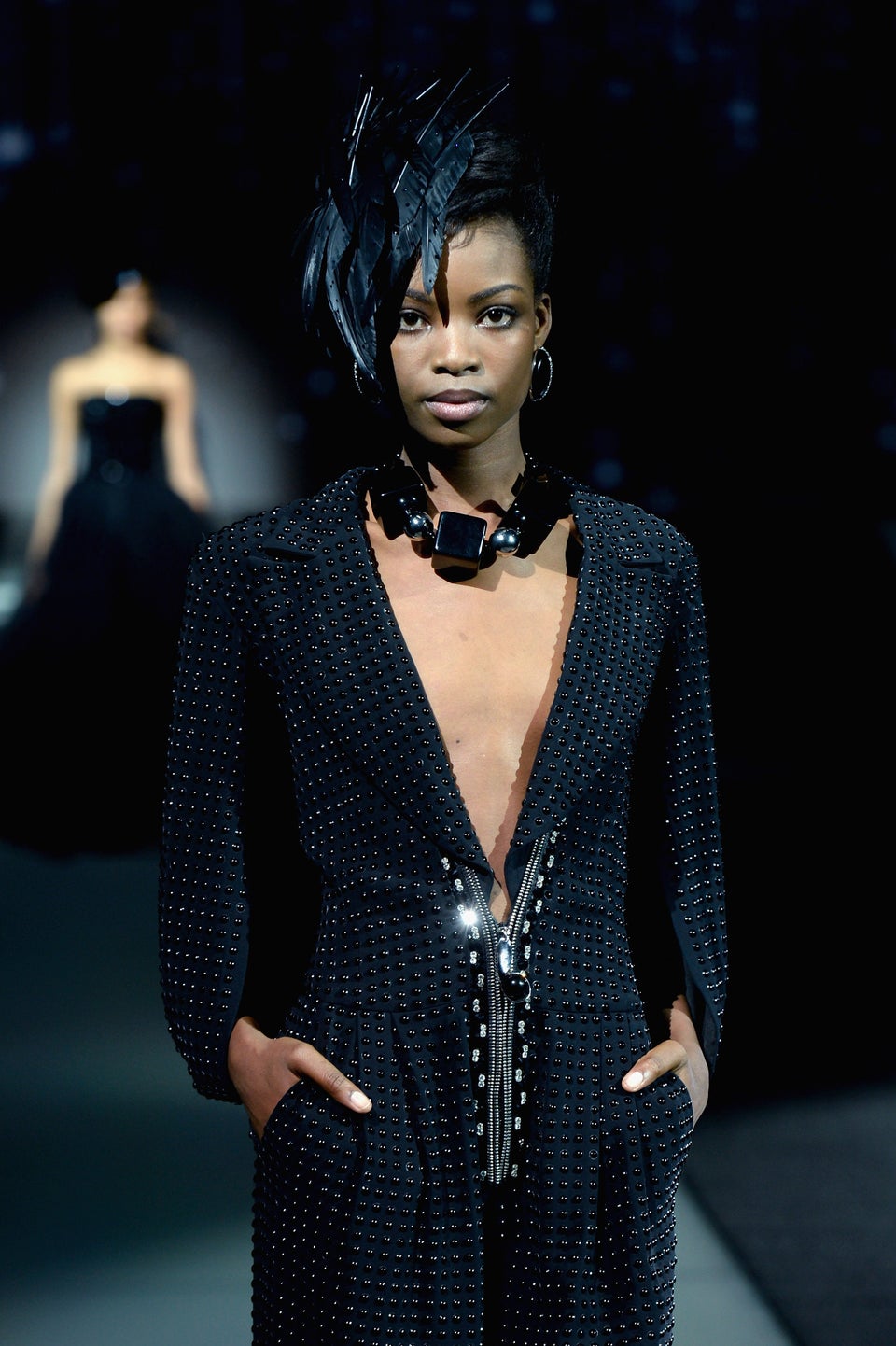 Armani's One Night Only NYC Runway Show