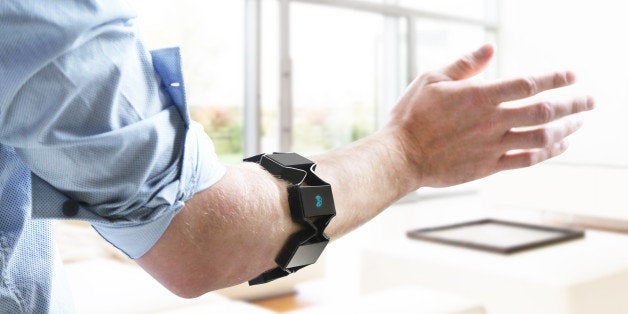 The Internet is falling hard for a new hands-free gadget that lets you control your computer without a mouse.
A startup called Thalmic Labs is on the verge of releasing the Myo, an armband that allows you to interact with a computer through motion commands. Sensors in the device measure the motion and electrical activity of a person's arm, allowing it to figure out the specific hand gesture someone is making.

The device will come with a few handy preprogrammed commands, such as a mouse click, a double click and scroll, according to MIT Technology Review.
The one-size-fits-all armband is supposed to work with Windows, Mac, iOS or Android devices. It is currently available for pre-order for $149 and will ship in September.
While motion-tracking technology isn't anything new, it's worth noting that the Myo armband differs from, say, the Microsoft Kinect, because it does not have a camera constantly watching your movements. The tech website Digital Trends said that the Myo "makes using Kinect look like drunk charades."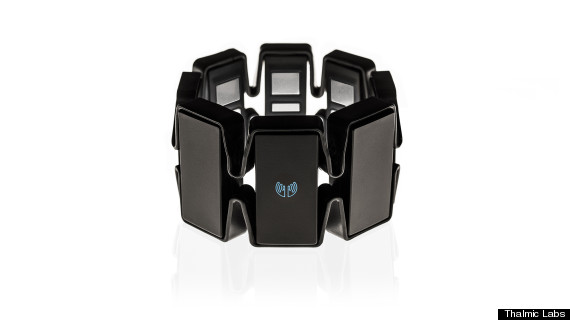 The Myo armband comes in both black and white.
Excited? You're not the only one.
Thalmic Labs' website says a comprehensive list of compatible apps and programs will be released to the public soon.
"We're building the future of human-computer interaction and we're excited about how new computer interfaces will shape our lives," a Thalmic spokesperson told The Huffington Post in an email. "For us, the Myo armband is a first step down a long path in that direction."
Check out the Myo in action in this concept video from below: