Two Donald Trump supporters flashed their firearms outside a campaign office in Virginia on Thursday night, in what they said was an effort to protest Democratic presidential nominee Hillary Clinton and unite likeminded voters.
For nearly 12 hours, the men lingered in front of the Palmyra-based congressional campaign office of Jane Dittmar, Democratic nominee for Virginia's 5th Congressional District, according to Newsplex, a CBS affiliate in Charlottesville. Both men reportedly openly displayed handguns, which is legal in Virginia.
Daniel Parks, one of the protesters, said he was peacefully protesting and legally carrying the gun. His intentions were good, he said.
"I'm just trying to provide a voice for someone who might be a closet supporter of Trump," Parks told Newsplex. "We're not a threat to anybody, the only threat is ignorance, and ignorance breeds fear."
But some who observed the men, like Dittmar's volunteers working nearby, did find their presence threatening.
"He turned sideways to be sure that we would see that he has an open carry gun, which is legal and is fine, but it's intimidating," said Dittmar volunteer Su Wolff of Parks. "If he wants to support his candidate, that's fine, but don't come here and stare into the office all day."
The Trump campaign's recent decision to "pull out" of Virginia — effectively admitting defeat in the battleground state — motivated Park's protest.
"He might be pulling out, but we're not pulling out, and I'm gonna stand my ground and speak out for what I believe in," he said.
Parks said he will consider holding a similar protest again in the state, including a possible appearance in Richmond later this month.
With fewer than 25 days to go until the election, many have expressed concerns about the increasingly hostile tone of the campaign. At Trump rallies this week, reporters and media personnel have been booed and heckled by the nominee's supporters. One reporter found a sign featuring a swastika left on his desk.
Support HuffPost
The Stakes Have Never Been Higher
Before You Go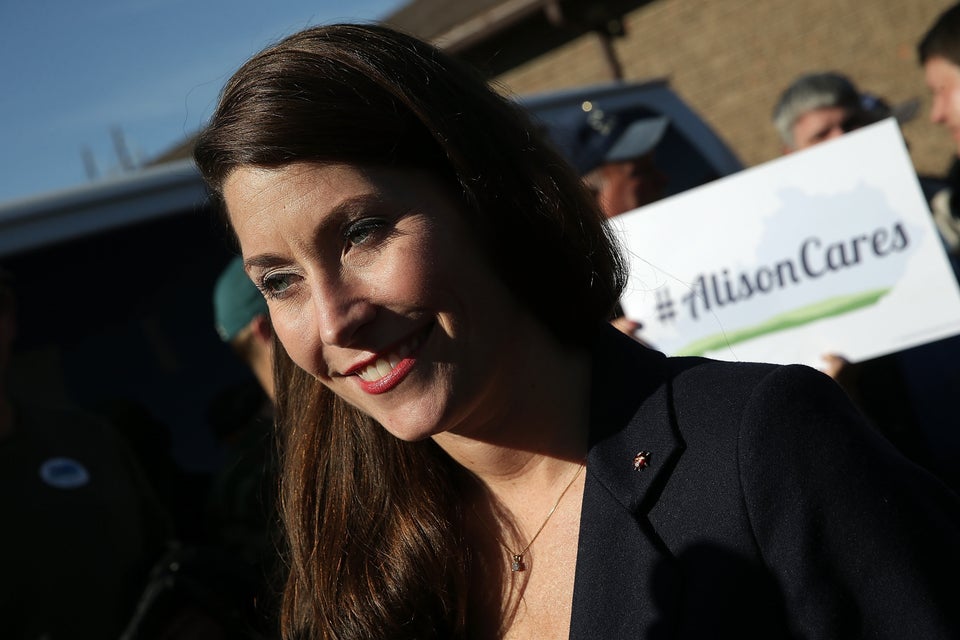 Guns In Campaign Ads
Popular in the Community