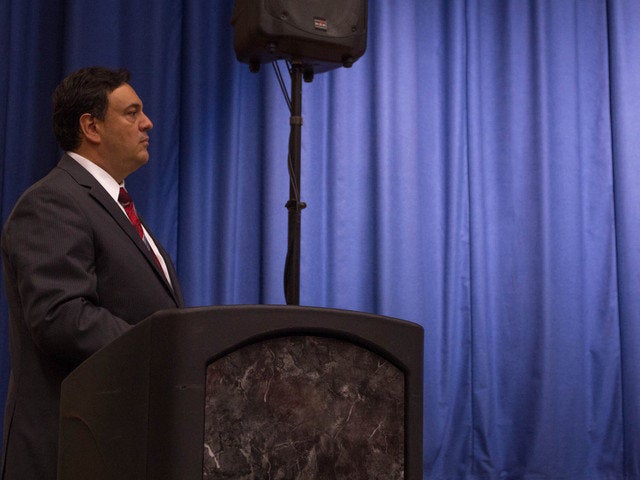 By Nicholas Rizzi, DNAinfo Reporter/Producer
STATEN ISLAND — The Staten Island Community Education Council will vote Monday night on a plan to put armed guards in city schools.
"We think that retired police officers could be assigned to schools so that a trained law enforcement officer can protect our children and school staff," wrote president Sam Pirozzolo on Community Education Council 31's website.
"The entire city of New York depends on our police force every day and rightly so, since it is among the best in the nation."
However, Schools Chancellor Dennis Walcott said that the plan to put undercover guard in schools was unlikely to pass and that the CEC only proposed it to get attention.
"It's not going to happen," Walcott told Fox 5 News' "Good Day New York" on Monday morning.
He said the Department of Education already works closely with the NYPD, but that there are no plans to place any additional armed guards in city schools.
"We'd love a conversation. But armed guards, retired guards being hired in our schools? Not going to happen," he told "Good Day New York." "We have safety plans in place."
Responding to Walcott's comments, Pirozzolo wrote that people pass armed guards to get into other city buildings every day, and students are learning how to protect themselves from shooters already.
"Our children are being taught to hide under school desks or in classroom closets if there is a threat at their school.  They are being taught how to get out of 'line of sight,'" Pirozzolo wrote.
"What is less traumatic, teaching a 7-year old child what 'line of sight' means and then telling them to hide in a closet — or for the child to pass by someone in their school who is dressed like a teacher and happens to be a retired police officer?"
Pirozzolo added that the CEC's proposal was similar to a federal program established by former President Bill Clinton in 2000 to put cops in schools after the Columbine shooting.
If passed, the proposal will not go into effect but serve as a recommendation for Walcott and the DOE.
"What could possibly be wrong with including parents in the conversation about protecting our schools?" Pirozzolo wrote.
Calling all HuffPost superfans!
Sign up for membership to become a founding member and help shape HuffPost's next chapter
BEFORE YOU GO
PHOTO GALLERY
Sandy Hook Elementary School Shooting