What is believed to be the longest armed standoff in American history is over -- sort of. While authorities have decided not to pursue the case, the man at the center of it is not yet ready to test the bounds of his freedom.
"We can't believe anything they say and we can't believe anything y'all reporters say," an unidentified armed woman told reporters gathered outside John Joe Gray's compound on Friday.
Gray, a 66-year-old carpenter with alleged ties to anti-government militia groups, has not left his fortified Trinidad, Texas, property since January 2000, after he was accused of assaulting a Texas State Police trooper during a traffic stop. Trinidad is a small city located about 60 miles south of Dallas.
When Gray failed to appear in court to face those charges, a warrant was issued for his arrest. In response, Gray and his family armed themselves and began regularly patrolling their wooded 47-acre compound, according to Dallas-Fort Worth's WFAA-TV.
Henderson County Sheriff Ray Nutt -- a former Texas Ranger who was in Waco during the raid on the Branch Davidian compound that left nearly 100 people dead -- allowed Gray to hide in plain sight. The siege at Waco, he said, was one of the factors behind that decision.
"The sheriff at that time made the decision not to go in because of the danger of injuring the children that was out there and the danger of his people getting hurt," Nutt told The Huffington Post. "When I took office in 2009, they had been out there all that time and they hadn't been a danger to anybody, so my decision was to do the same."
However, what neither the sheriff nor Gray knew until last week was that former District Attorney Douglas Lowe had dropped the case against Gray before he left office in 2014.
"It had been going on for 15 years, and somebody just had to make a decision that it was time to say it's over," Lowe told The Dallas Morning News of his decision to drop the charges.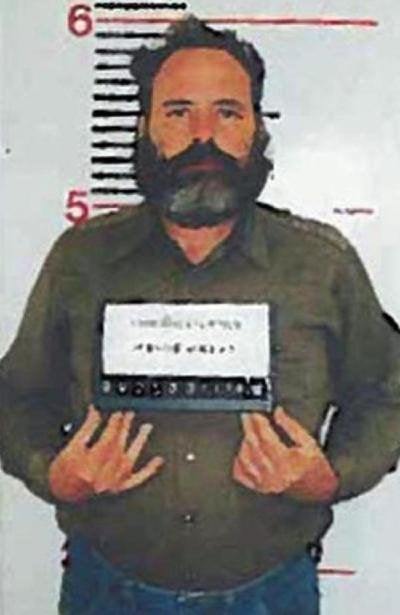 For whatever reason, Nutt said the district attorney's office failed to notify either side of the development. The sheriff first learned of it when he was contacted by local media last week.
"I had no idea, [but] I think the prosecutor looked at the case and did what he thought was right," Nut said. "Gray's been in a self-imposed prison anyway."
For 15 years, Gray and his family have reportedly lived off the grid, with supporters regularly dropping off supplies to help them stay in seclusion. At one point, local outlets said that Gray received support from an unlikely source -- Hollywood action star Chuck Norris.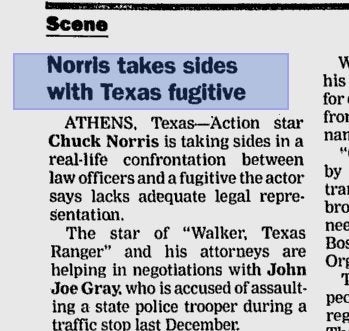 Norris, according to a Nov. 2000 story by the Athens Daily Review, asked his lawyers to help Gray in negotiations with police.
"He served 15 days in jail without any representation, so I think he's paid a big enough price for what's happened," Norris told the newspaper at the time.
Gray gave an interview to ABC News that same year, saying, "If they come out after us, bring extra body bags. Those who live by the sword will die by the sword."
While Gray's supporters may doubt whether he's still a wanted man, the case is closed for Nutt.
"He's free to go," the sheriff told HuffPost. "I'm not out there watching him."
Correction: An earlier version of this story mistakenly identified Trinity, Texas as the city John Gray lives in.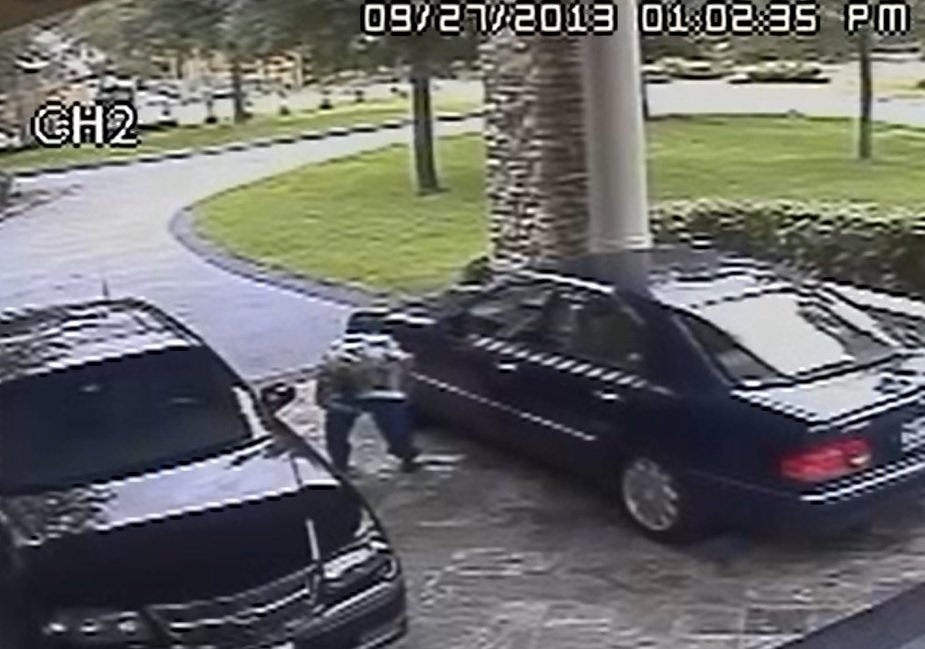 Bad Choices
Popular in the Community