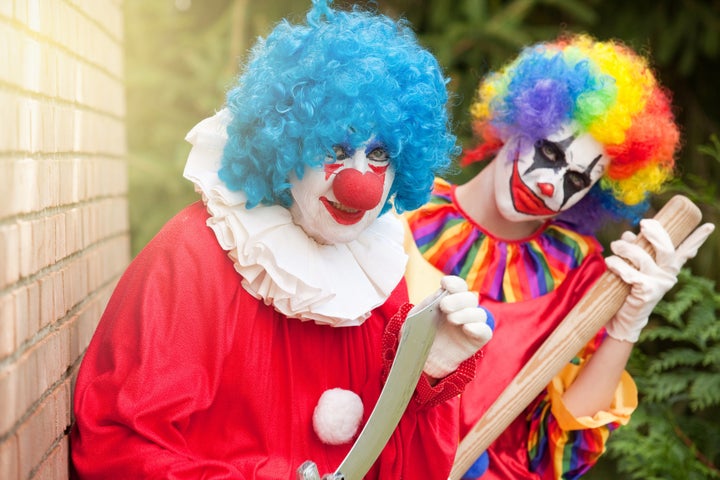 Spooked Floridians say they are arming themselves against the threat of creepy clowns this Halloween.
According to media reports, some residents in Brevard County plan to carry guns and other weapons while trick-or-treating on Monday night as protection against the kind of "creepy" or "killer clown" attacks and sightings that have swept the nation in recent months.
"I'll be carrying for sure, I'm not leaving to chance," Kimberly Kersey, who planned to take her children trick-or-treating in Palm Bay, told Florida Today. "I'm terrified of clowns already and if one messes with me or my kids it'll be to the hospital or morgue they go."
Pam Metz, of Titusville, said she will be "carrying around a bat on Halloween night."
Lt. Mike Banish repeated that warning this week, cautioning that clown attack victims could think they were being robbed and that there was a very real possibility of "someone getting shot."
Authorities said many of these clown reports were later shown to be hoaxes or unverifiable.
Police chiefs across the country have spoken out against the craze, including Brian Lindquist of the Farmington Police Department in Minnesota, who issued a warning to a clown calling himself "Bobo":
It later emerged that a child in the area had posed as "Bobo" to scare a friend.
But Benjamin Radford, clown expert and author of Bad Clowns, recently told HuffPost there was usually "nothing to be worried about."
Popular in the Community