On the eve of celebrating its 25th anniversary of independence, Armenia – the smallest of the former Soviet republics – champions an unprecedented concept in supporting social enterprises. In March 2017, the United Nations Development Programme (UNDP) plans to host Impact Investment and International Development Organizations Summit (IIDO) in Armenia's capital city, Yerevan.
Sponsored by UNDP and the INSEAD Social Entrepreneurship Initiative, the Summit hopes to bridge "impact investments and international development organizations."
Hans Wahl, Director of INSEAD's Social Entrepreneurship Initiative based in France, notes INSEAD's contribution to the event as being its deep academic expertise from more than a decade of work in the field of social entrepreneurship and impact business. INSEAD's insights into business model innovation, scaling up and growth, strategic collaboration, and measuring impact will advance a transformative change in the way in which development is carried out.
"In general, impact investment and social entrepreneurship is relatively new development for UNDP," says Artak Melkonyan, Senior Advisor at UNDP Armenia and founder of the IIDO Summit. "UNDP champions the overall impact investment trends in the UN system working on the various related platforms. The one developed and piloting in Armenia is unique as it aims to support social enterprise at all stages of its development. The concept, that has been designed based on inputs from Venture Capitals and Social Entrepreneurship scholars in INSEAD and Stanford University, combines Incubator/Accelerator, Impact Venture Fund as well as Advisory to support ventures and attract both private and public money for funding."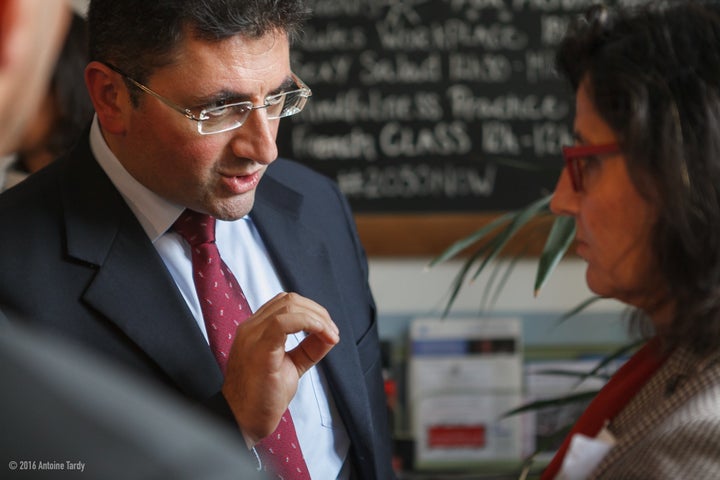 The UNDP launched an unprecedented social venture incubator in Armenia four years ago then replicated the experience in several other countries. Once the new pilot concept is proven successful in Armenia, UNDP may implement the template globally. If the model proves to be successful, replicating Armenia's success model could help position Armenia as the next-gen champion on the global social entrepreneurship and impact investment map.
Gaining worldwide traction, Impact Investment has become a method of deploying with double or triple bottom line objectives. International Developmental Organizations (IDOs) recognize that impact investment signifies a new way of addressing development challenges and scaling up solutions.
"International development needs to evolve. It is not only about supporting social enterprises and fostering impact investments. We should adopt social entrepreneurship principles in our daily work, to make our development investments much more sustainable, and impactful – and help people grow their lives and their businesses," says Bradley Busetto, United Nations Resident Coordinator and UNDP Resident Representative in Armenia.
Consider these global stats:
· $365 Billion annually flows from developed to developing countries
· $60 billion assets are under "impact" management today
Why Armenia – of all places -- to host a breakthrough Impact Investment Conference?
Armenia is the "ideal laboratory and testing ground for an overt and strategic collaboration between international development organizations and impact investors/entrepreneurs," says Melkonyan.
Armenia's innate entrepreneurial spirit is undeniable! Its 3.2 million citizens survived the dark (literally) years following Armenia's independence from the Soviet Union – years compounded by a war with neighboring Azerbaijan that led to the total blockade – leaving millions of Armenians with practically no heating oil, petrol, or electricity power. Blackouts were the norm.
Having lived in Armenia in 1992, I remember early stage IT start-ups – working hastily in freezing office buildings - rushing against the rationed electricity hours to bring their sprouting new technology business ideas to life on outdated computers that most often failed to save hours of work before the electricity shut down.
The Summit hopes to take Armenia's lucrative IT start-up wave and create a groundswell of impact start-up wave -- attracting to Armenia impact investments from around the world, converting traditional diaspora philanthropist into "effective impact investors" while addressing the regional and global challenges facing social entrepreneurs.
Today's Armenia offers a vibrant capital city that rivals any European city with fashionable Café's bursting with young, multi-lingual, tech savvy new generation Armenians and Expats ready to capture new opportunities. Armenia hosted the historic commemoration of the 100th Anniversary of the 1915 Genocide in April of 2015, the inauguration of the first Aurora Prize for Awakening Humanity (attended by George Clooney) and a Papal visit this past June.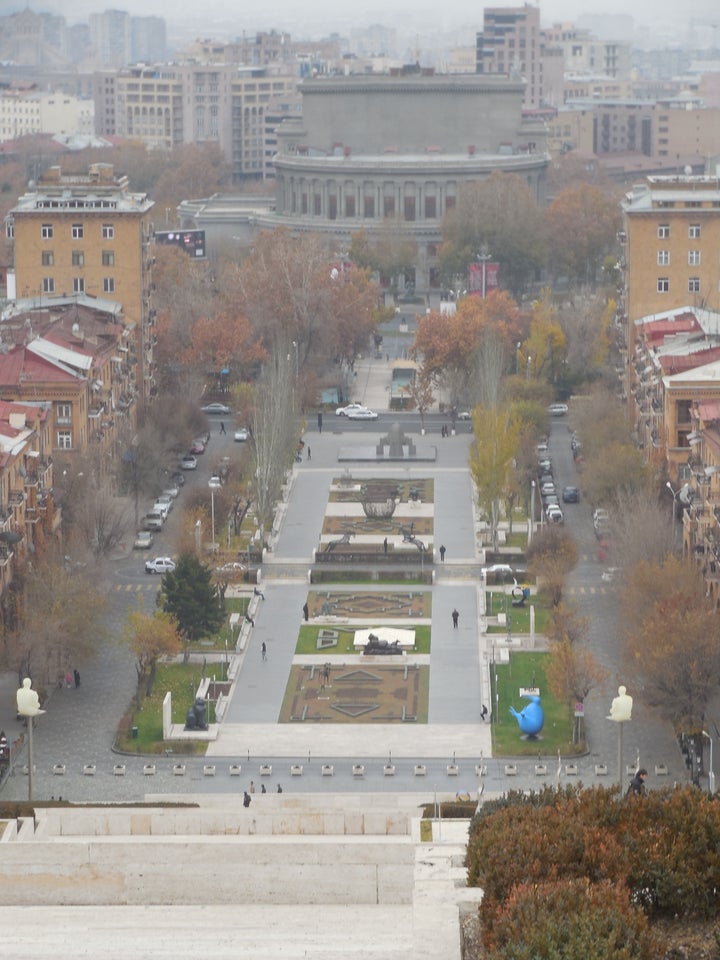 Armenia's actively engaged, prosperous Diaspora has been mostly instrumental in bolstering social innovation with impressive level of impact investment creating such social entrepreneurship and venture philanthropy as Tumo Center for Creative Technologies, Tatev Revival Project with the world's longest passenger aerial tramway, the first UWC College site in the region with UWC Dilijan College as well as such global initiatives establishing branches in Armenia from TeachForAll, to ImpactHub, TEDx, and SystemaArmenia. In 2014, Impact Circle Armenia group - an early stage angel investment network – set up to identify and support Armenia's most promising, high impact early stage ventures.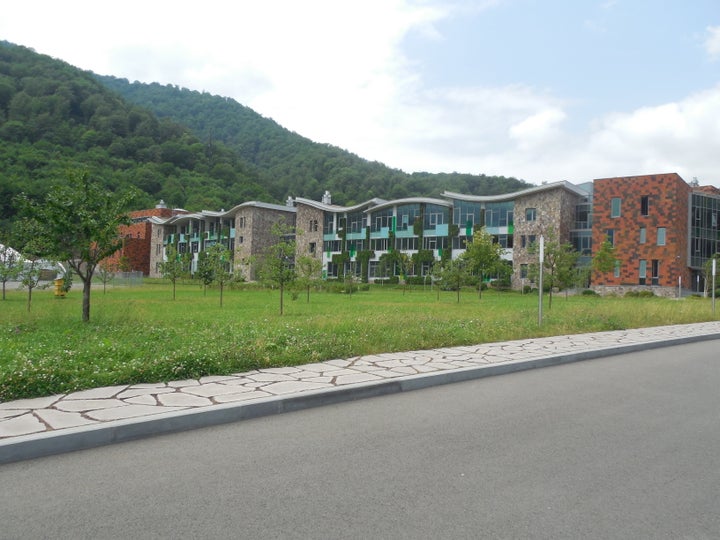 Now in its 50th year, the United Nations Development Programme UNDP works in nearly 170 countries and territories – including Armenia -- on such programs as the eradication of poverty, reduction of inequalities and exclusion by helping countries among many other goals develop policies, leadership skills, partnering abilities, institutional capabilities and build resilience in order to sustain development results.
In the global sense, institutional donors can help to create such infrastructures as incubators, accelerators, investment funds, etc. – provide funds to de-risk investments, cover losses, or improve upside (return) aspect of impact investments. While most of the international development can help investors mitigate risks of projects by on-site monitoring and on-field activities providing sector specific domain experts. IDOs with global exposure can help to scale-up specific ventures – and market their products and services globally or spread their business models. Moreover IDOs could be instrumental in involving governments to foster social entrepreneurs by endorsing both a proper legal and tax environment -- even turn governments into "buyers" of social benefit produced by social enterprises.
The March 2017 Summit will host government representatives from several countries that successfully implemented social bonds or other "pay for performance" mechanisms to foster social or environmental benefit creation. Additionally, development practitioners, social entrepreneurs, companies and investment specialists will present their initiatives and business models, and generate a pipeline of investment opportunities. The Summit hopes to position new regions (Eastern Europe, the Caucasus, Central Asia and Middle East) and frontiers to impact investing organizations. Summit organizers are also in discussions with TEDexYerevan to have a dedicated event as part of the summit.
ImpactHub Yerevan Y will co-organize certain events of the Summit – with selected ImpactHub members and other Armenian social entrepreneurs showcasing their innovative ventures through pitch sessions, exhibits and performances including ventures from at least 10 different countries who participated in last month's ImpactHub and UNDP cooperation at Accelerate2030 – tackling the Sustainable Development Goals. Of the 177 applicants from 10 countries reviewed at global Accelerate2030, 22 were from Armenia. Dasaran, Armenia's first e-Learning platform, was among the 3 semi-finalists -- in addition to News Deeply and OneArmenia – and selected by an international jury, and then became one of five who presented @Social Good Summit in Geneva in October 6, 2016.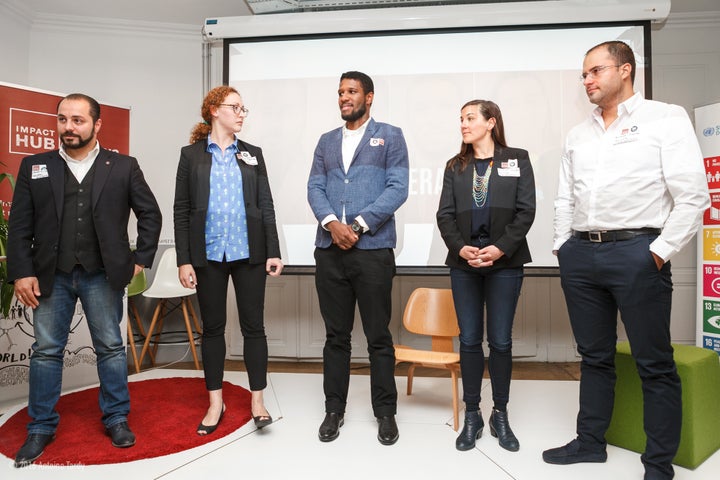 The IIDO Summit will be free to all attendees and organizers are hoping to invite a number of luminaries in the impact investment sector to be among keynote speakers and presenters.
Social entrepreneurs and impact investors planning to attend the UNDP Armenia Summit will not only be part of an unmatched experience but will discover an ancient but vibrant land offering a world of opportunities.
Support HuffPost
The Stakes Have Never Been Higher
Related
Popular in the Community