Armie Hammer, who criticized fellow celebrities for posting grief selfies in the wake of Stan Lee's death, now agrees with the rest of the internet that he was acting like an "asshat."
The "Call Me By Your Name" actor was mercilessly dragged on social media after he called out famous types for memorializing the Marvel comic book legend by making his death about "how cool you felt taking a picture with him."
"While attempting to provide unnecessary social commentary about the current selfie culture, I (in true asshat form — thank you Jeffrey Dean Morgan) inadvertently offended many who were genuinely grieving the loss of a true icon," Hammer tweeted on Thursday.
"I want to apologize from the bottom of my heart and will be working on my Twitter impulse control," he added.
Actors, including Tom Hardy, Robert Downey Jr., Tom Holland, Hugh Jackman and Evangeline Lilly, posted photos of themselves with Lee, who died on Monday at age 95.
Hammer chose not to pay tribute to Lee publicly, and doubled down when followers urged him to reconsider.
"If your answer is "post a selfie" then I think we need a cultural revamp across the board," he wrote in response to a fan who argued it was natural to share photos on social media after someone's death.
Hammer's tweeting spree caught the attention of "Walking Dead" actor Jeffrey Dean Morgan, who dropped by Hammer's Twitter to write, "You sound like a real asshat."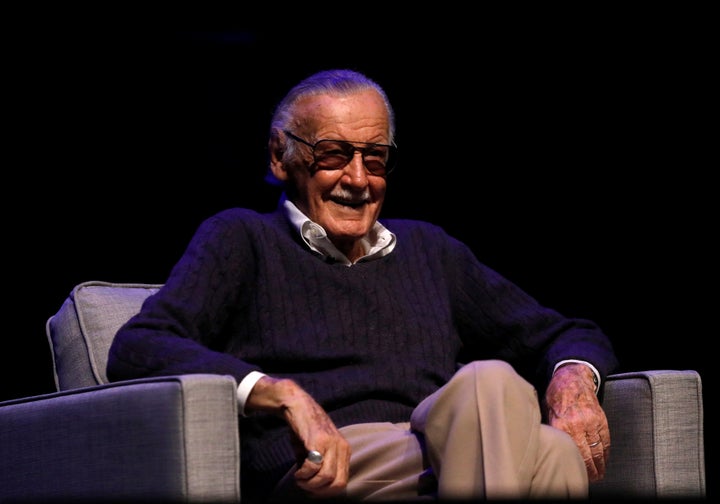 While Hammer was wise enough not to single out celebrities who didn't meet his grieving standards by name, he did praise "Avengers" actor Mark Ruffalo for not sharing a photo of himself with Lee.
"This was an example that stood out and made me think his post was actually about Stan," he wrote.
Hammer has since deleted the controversial tweet. Thanks to screenshots, it will live on in infamy.
Popular in the Community