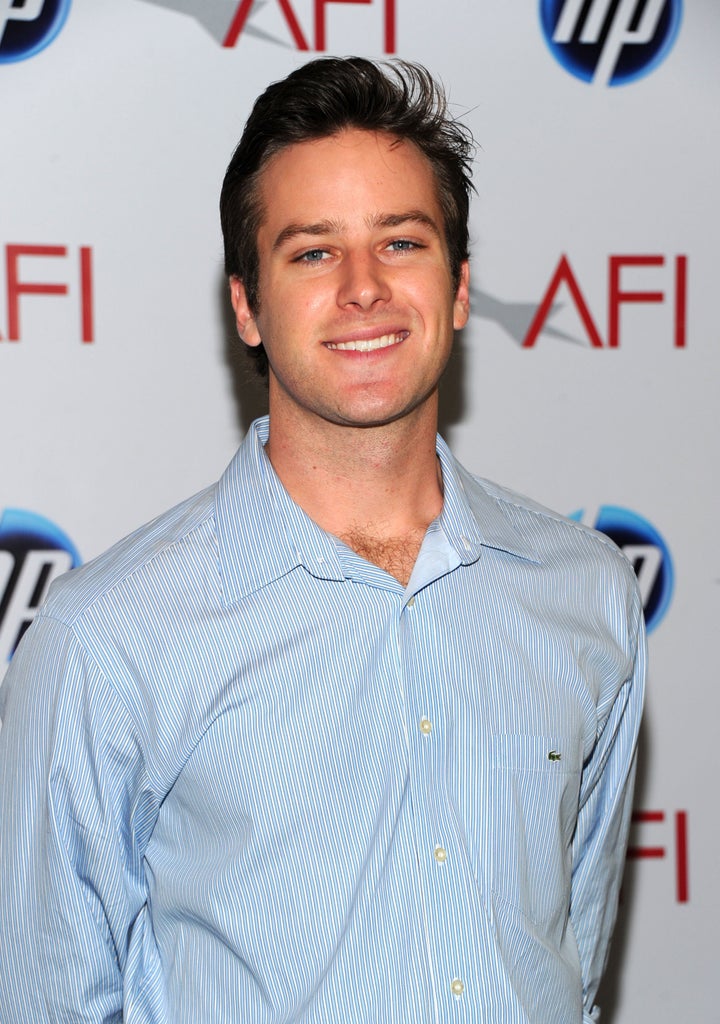 Armie Hammer played two spoiled twins in "The Social Network," and now, he gets to play an actual prince.
According to Deadline.com, the strapping, rising star has been cast as Prince Andrew Alcott in "The Brothers Grimm: Snow White," Relativity Media's more mature retelling of the classic fairy tale. Hammer joins Julia Roberts, who was earlier booked as the Evil Queen, on director Tarsem Singh's cast sheet.
"The Lovely Bones," and soon-to-be "Hanna" star Saoirse Ronan is in discussions to join the film as the titular princess Snow White, Deadline also reports. However, given the age gap between Ronan (16) and Hammer (24), their pairing may be unlikely, The Wrap reports.
Hammer's profile, boosted by his double effort in "The Social Network," is set to experience another huge spike, as he shares screen time with Leonardo DiCaprio in "J. Edgar," Clint Eastwood's biopic about former FBI director J. Edgar Hoover. Hammer plays Clyde Toulson, Hoover's assistant FBI director and rumored lover.
The Snow White fairy tale is experiencing a film renaissance; in addition to Relativity's project, Universal is also doing its own more adult version, with Kristen Stewart playing Snow White in "Snow White and the Huntsman." Charlize Theron will play the Evil Queen in that film; Viggo Mortensen, who was in talks to play the heroic Huntsman, recently dropped out of contention.
In addition, Disney is rumored to be planning its own retelling, a 19th century China-set adaptation called "Snow and the Seven", with Natalie Portman a potential Snow White.
Calling all HuffPost superfans!
Sign up for membership to become a founding member and help shape HuffPost's next chapter