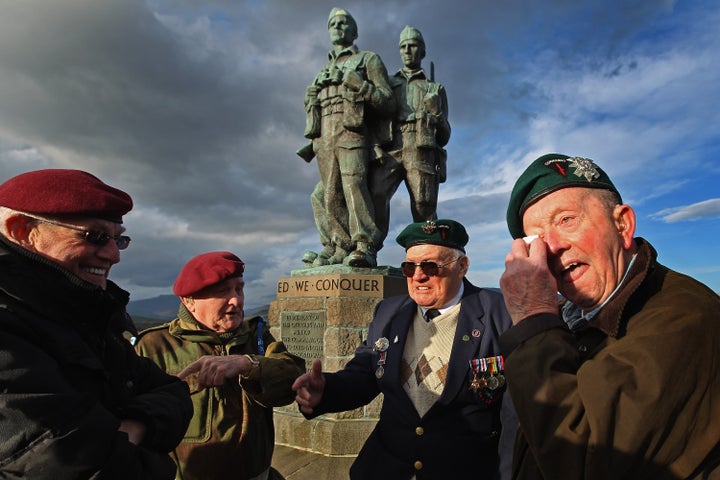 On November 11 each year, thousands around the world pause to honor members of the armed forces who have lost their lives since World War I. Armistice Day originally commemorated the armistice signed between the Allied forces and the Germans in 1918, however it later became a global holiday to recognize those who died in 'The Great War' and in conflicts thereafter. The holiday is called Armistice Day, Remembrance Day, Poppy Day or -- in the United States -- Veterans Day.
The armistice between Germany and the Allies was signed on November 11, 1918, in the personal train carriage of French General Ferdinand Foch. The deal signaled the end of one of the deadliest conflicts in history.
Armistice Day became an official holiday in Britain in 1919 on the first anniversary of the peace treaty. It later became a national holiday in several European countries and the United States.
In Belgium and France, the holiday is still called Armistice Day. Large memorial services are held in the northwest of Flanders, where hundreds of thousands of American, English and Canadian soldiers lost their lives in the trenches of 'Flanders Fields.' Each year, Belgian and French leaders honor the fallen soldiers and visit the Menin Gate, a memorial in the Flemish city of Ypres in commemoration of British and Commonwealth soldiers who were killed in combat in the area. The Belgian royal family also lays down flowers at the Tomb of the Unknown Soldier in Brussels.
Throughout the years, the red poppy has become a symbol of Armistice Day and Remembrance Day. The flower, which grew on the battlefields in Flanders and northern France, became associated with World War I through the iconic poem by John McCrae, "In Flanders Fields."
In addition to two minutes of silence each year on November 11, in Great Britain and the Commonwealth countries ceremonies honoring fallen soldiers are held on the second Sunday of November. Memorial services take place throughout the country and people wear red poppies pinned to their outerwear. The paper poppies are distributed for donations by The Royal British Legion, a charity that provides support for members of the armed services and their families.
In the United States, Veterans Day ceremonies also take place on November 11.
Below, take a look at photos from this year's Remembrance Day:
Popular in the Community