The Armory Show is one the most important annual events in New York City and with such a diverse, captivating schedule, it can be easy to miss the little gems that dot the festivities' program every March. The official Armory Show takes place on Pier 92 & 94 (Twelfth Avenue at 55th Street) in Manhattan, but as you can see from the events below, it spreads beyond the confines of the West Side and into Brooklyn and beyond. HuffPost Arts has put together a little teaser for all of you hyper-ventilating just looking at the massive art to-do list.
We've got everything from creative performance pieces to art walks, video games and beyond...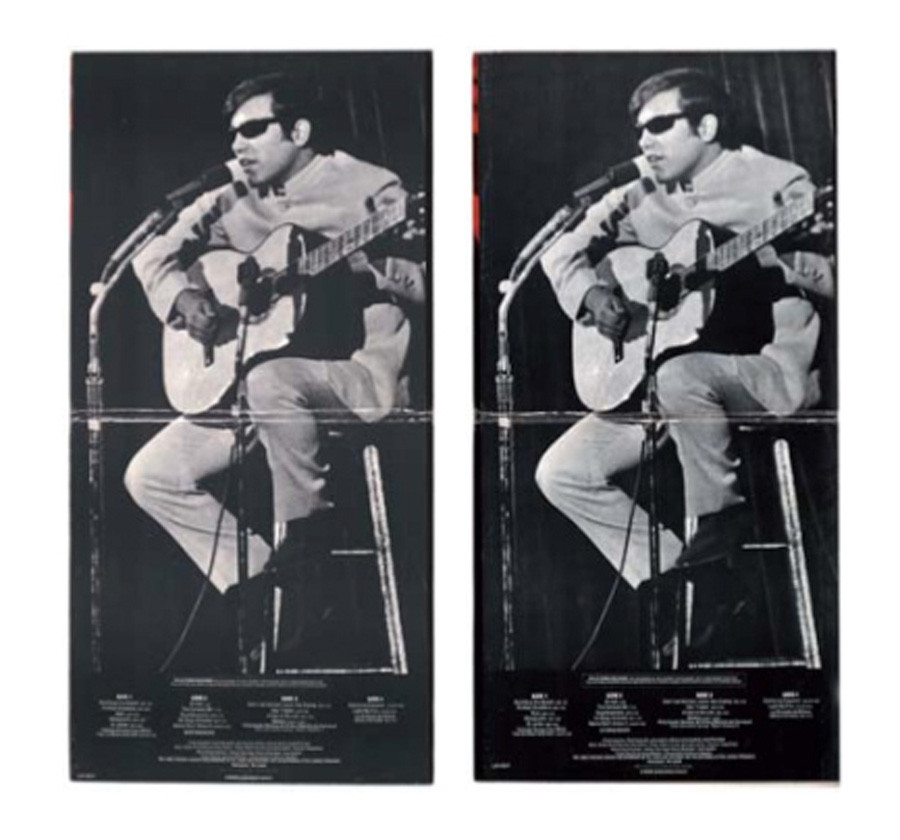 Mary Ellen Carroll, José y José, Two Cibachrome Prints, 25 x 12.5 inches.
Mary Ellen Caroll's latest exhibition, "José Y José (California Dreamin') at Third Streaming is an homage to the master of the cover, José Feliciano. In addition to Carroll's photography work, guests will be treated to Feliciano himself performing a cover of the Doors' "Touch Me." Later, a special musical guest will then cover Feliciano's cover. A magical, meta moment not to be missed.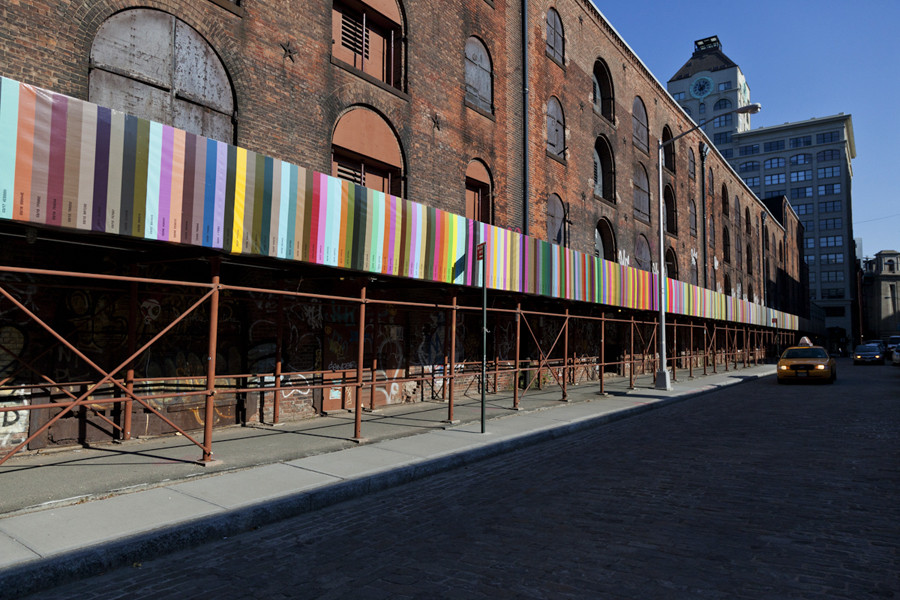 "ChromaTweet" Photo credit: Carly Gaebe
During ArtBridge's WALK yourself! art walk, be sure to head over to DUMBO to check out "Chroma Tweet" by Aleksandar Maćašev. The 400-foot-long installation, running along the historic Empire Stores building, reflects the artist's emotional state from day-to-day, but rather than take to Twitter, Maćašev expressed himself through color for two years.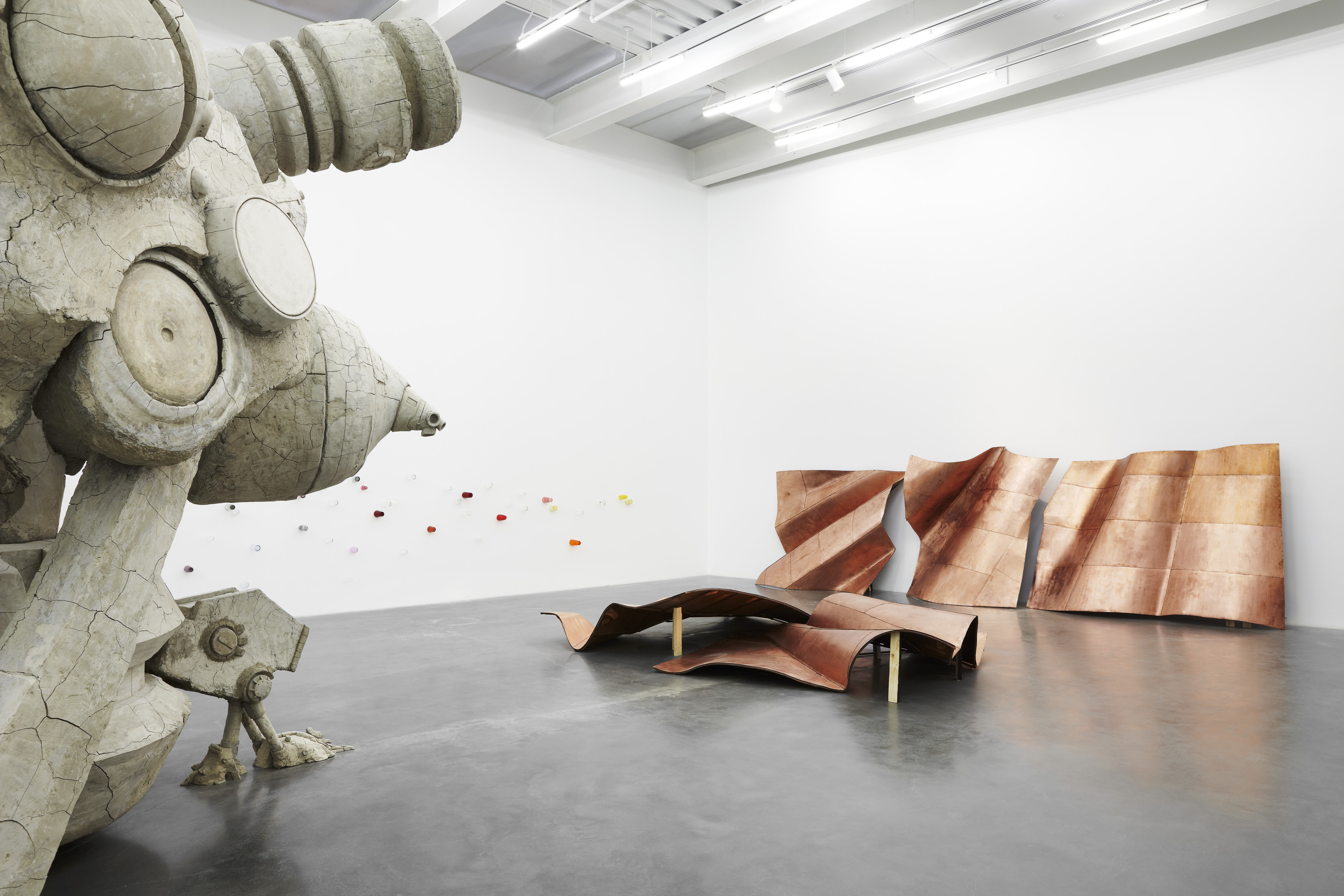 Installation view of "The Ungovernables," with works by Adrián Villar Rojas, A Person Loved Me, 2012 (left); Amalia Pica, Eavesdropping (Version # 2, large), 2011 (center); Danh Võ, WE THE PEOPLE, 2011 (right). Image courtesy New Museum, Photo: Benoit Pailley.
"The Ungovernables" at the New Museum boasts an intimidating roster of 34 artists, collectives and artist groups, many of whom have never exhibited in the U.S. before. Spanning topics such as possibility and our own limitations, "The Ungovernables" gives an incredible voice to a generation of artists coming of age in this post-revolution age.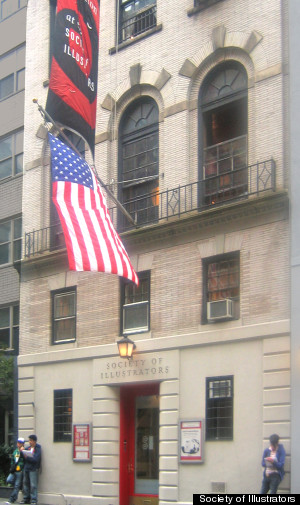 For the third part of "Illustrators 54: Advertising and Institutional," an exhibition put on by the Society of Illustrators and the Museum of American Illustration, the doors are being blown wide open. View works by leading illustrators in the main gallery then head upstairs for a cocktail and Sketch Night with live models on the third floor. Admission to the gallery is free while Sketch Night is $15.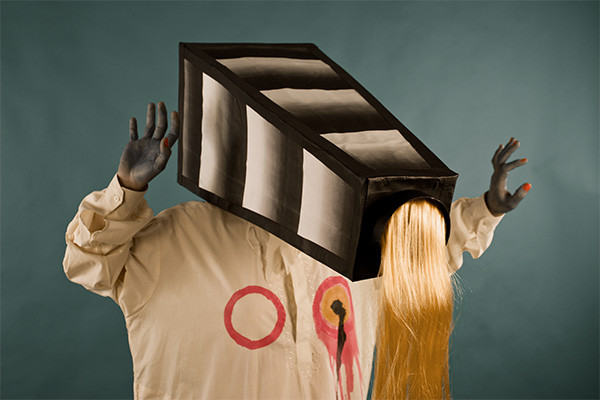 William Rahilly, "Still from Viand", Video, 2012
Need a breather from the more conventional events? The Spring/Break Art Show new event space, Old School invites 23 curators to fill the former classrooms with their current projects. Stuffy galleries be damned as boundaries are erased in the interest of creating wide-ranging collaborations featuring contributions from the Lower East Side, Williamsburg, Gowanus, and Bushwick.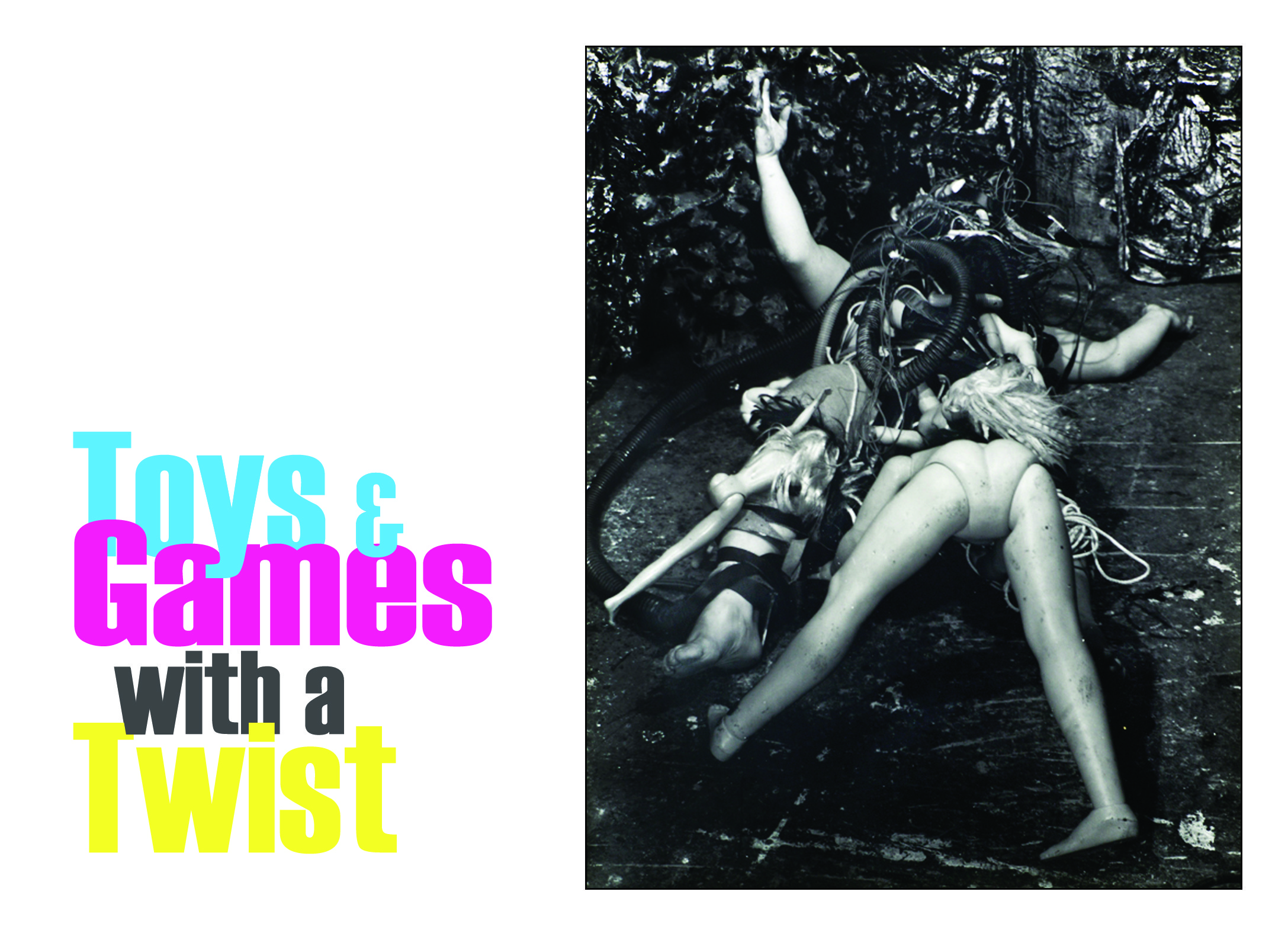 Courtesy of Ira Merritt and Aaron Olshan "Becoming One," 1998. Gelatin silver print.
"Toys & Games With A Twist" at Longwood Art Gallery is a deceptively playful concept. Paintings, video games, sculptures, video and board games draws the viewer in, leaving them open to the issues of globalization, power hierarchies and memory being discussed. Pretty heavy stuff for an exhibit that features its own online game room. "Toy & Games With A Twist" is critical interactivity at its best.

Thursday, March 8 - Saturday, March 10 (12 to 8 pm); Sunday, March 11 (12 to 7 pm).
Public events are from March 6 - 11.
CORRECTION: We previously referred to Maćašev's installation as "Chroma Tweet" when it is actually "ChromaTweet." Carly Gaebe took the photo of "ChromaTweet," which was previously not listed.
Related
Popular in the Community