We are at a new threshold in history. A time is present when the whole world is showing up to discuss the trade of weapons.
This week, the Non-Governmental Organizations presented their statements to the UN Conference on the Arms Trade Treaty. These included the National Rifle Association, the Defense Small Arms Advisory Council (DSAC), the Small Arms and Ammunition Manufacturers Institute (SAAMI), the World Forum on the Future of Sport Shooting Activities (WFSA), the FireArms Importer/Exporter Roundtable (F.A.I.R.) Trade Group, the Heritage Foundation, the International Committee of Museums of Arms and Military History, Amnesty International (Senegal), Oxfam International, the International Action Network on Small Arms (Philippines), Women's Right to Education Program, and Control Arms.
Discussions and presentations have been in process and aspects of this are imperative to understand. The first is that we are, as a world, at a state of receiving new information as well as processing what has been heard before.
Young people are coming up to hear all of this information at once. Polarity in issues always arise before change. As with chemistry of any sort, the opposites attract at the moment of conception of the new.
Responsibility, freedom, intelligence, stability, prosperity are all interconnected. We have the choice but we know it is a lesser choice -- to throw the baby out with the bath water.
What is written, if adopted by consensus, will be legally binding on the Member States. In order to make real change, what is written must be written as what is said.
Within the United States:
No ban on civilian firearms would be agreed to, nor interference with state domestic regulation of firearms. U.S. will control their legal firearm trade. Record keeping and firearms tracking will not be made public for other agencies.
Noted, the ATT will increase international bureaucracy. Understood that civilian weapons are different than military helicopters, for example, and have to be dealt with as such. These distinctions are noted as nuances in a potentially complicated agreement, and several objections have been raised to a treaty that restricts trade in firearms that can be lawfully owned for individual defense, sporting or collecting purposes.
What is continually being raised is to keep the criteria section clear: address the illicit arms issue and to safeguard human beings from suffering at the hand of the criminal element. In doing this, however, we must remember there is indeed a lawful and legitimate trade in arms. The entire trade should not be vilified for the evils present in today's world, of which there are many.
Johanna Reeves, speaking on behalf of the F.A.I.R. Trade Group, an NGO, cautioned the Conference against making "broad and sweeping claims about the international trade in conventional arms contributing to violations of human rights, violence against women, and other abuses against humanity, with no distinction between lawful, legitimate trade and illicit dealings." Ms. Reeves emphasized that "in every case of diversion and black market arms dealings, a government is involved."
Nevertheless, as Ms. Reeves pointed out, the UN has failed to acknowledge this within the context of the ATT, instead focusing on the all-encompassing "international transfer of conventional arms." Ms. Reeves called on common sense by closing with this reminder: "the possession of firearms, indeed any weapon, necessarily carries with it responsibility. No law or treaty, regardless of the passions and motivations surrounding it, can substitute for individual choice and accountability. This is a fact, and failure to fully comprehend this fact will surely doom the ATT to abuse and failure."
The Canadian National Firearms Association, another NGO, issued a similar warning.
Civilian ownership of arms is an important factor in preventing and limiting the effect of events such as what occurred in Sebrinicia and Rwanda. While governments need to act against terrorism, perhaps better ways to deal with unrest would be to address the economic situations, political differences and human rights issues that contribute to people agitating for change.
What is responsibly handled within the U.S. is not open to an international agency. The sovereignty of the U.S. is paramount. The Conference agrees with this point and has placed great emphasis on the importance of the sovereignty of ALL member states in the context of implementing the ATT. But does this mean dictatorships and tyrannous governments could use the ATT to perpetuate their own nefarious goals under the guise of sovereignty?
I have a great hope that each country will be held accountable with repercussions for years to come, and that young people globally are paying attention.
It is normal that each generation absorb the information to build decisions accordingly. Responsibility and respect are built into the foundation of human development from generation to generation.
Continually, respectfully, strengths include assimilating what works and being diligent and solution oriented.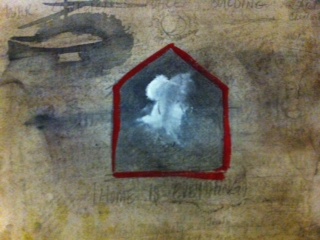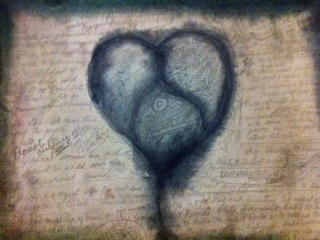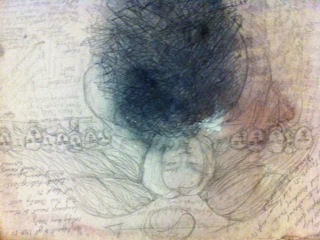 Scott Bloom, Founding Chairman Emeritus and Trustee of the Art of Peace Charitable Trust
The Art of Peace Charitable Trust (AOPCT) works to achieve lasting peace through sustainable approaches to weapons reduction. We support the removal of illicit weapons and transform them into inspirational Peace Angels of varying levels of visibility. AOPCT promotes social change initiatives and youth leadership programs globally. We are committed to peace building endeavors through art, educational programs, and economic revitalization programs.
Lin Evola is a Contemporary American Artist. Ms. Evola is founder of The Art of Peace Charitable Trust and the Peace Angels Project. She is co-founder of the Angel of Peace Awards of the Violence Prevention Coalition of Greater Los Angeles, and an Artist Life Member of The National Arts Club of New York City. Ms. Evola's art has been exhibited worldwide. She is best known for developing a global project to use contemporary weapons of war and transforming them into iconic works of art.
Working for a world culture of peace
All images courtesy of Lin Evola.