 WASHINGTON -- Amnesty International and other human rights groups on Thursday pushed back against the National Rifle Association's ongoing campaign to organize opposition to the United Nations' Arms Trade Treaty. Final negotiations over the treaty are set to take place in New York later this month, and both supporters and NRA leaders have ratcheted up their outreach efforts in recent weeks.
The treaty will govern the export of conventional arms "because these are the real weapons of mass destruction," said Frank Jannuzi, chief advocacy officer of Amnesty International USA, during a conference call with reporters.
Each day, 1,500 deaths worldwide -- or one every minute -- are attributable to the interstate trafficking and transfer of guns, he said.
Also on the call were Emmanuel Jal, a former child soldier in war-torn South Sudan who became a successful recording artist, and Colin Goddard, a survivor of the 2007 mass shooting at Virginia Tech.
"If profit is put before the people, then we'll have flood of refugees, we'll have genocides happening," Jal said.
Goddard accused the NRA of having stoked false fears among its members that the Arms Trade Treaty will violate Americans' Second Amendment rights. "This treaty has nothing to do with the Second Amendment," Goddard said, contending that the NRA sees opposing the pact as "a very easy fundraiser."
The NRA and other pro-gun groups have long been skeptical of the U.N., which they view as a hostile international body. In July of last year, the NRA warned that passage of the Arms Trade Treaty would be the first step in a downward spiral that would lead to government-imposed "gun registration" and, eventually, confiscation of Americans' guns.
In reality, adoption of the treaty would simply raise the threshold for international transfers of conventional arms to try to prevent these weapons, which range from aircraft carriers to AK-47s, from being used to commit human rights abuses.
The final treaty language is set to be hammered out during multilateral negotiations at U.N. headquarters in New York, and the results of those talks will ultimately determine whether the Obama administration signs on to the treaty. National Security Council spokeswoman Caitlin Hayden recently told Reuters that the U.S. government would not support the treaty unless it brings "other countries in line with existing U.S. best practices."
Uncertainty about the U.S. position loomed large over Thursday's press call, but the arms control advocates said they were optimistic. Right now "there is a window of hope," Jal said.
Christina Wilkie contributed reporting.
Before You Go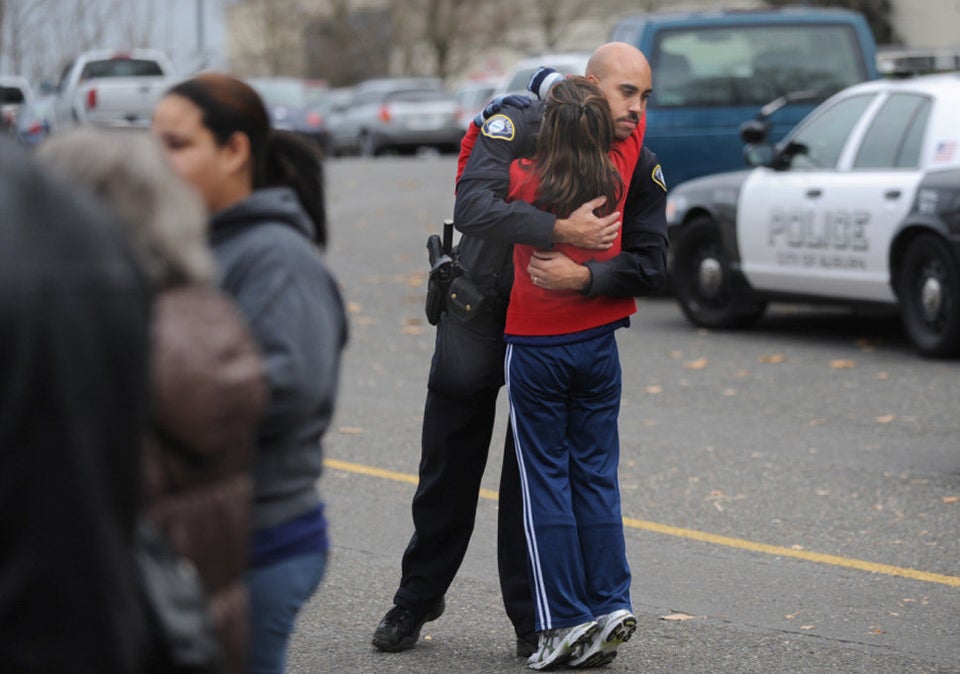 Obama's Gun Control Proposal Explained
Popular in the Community