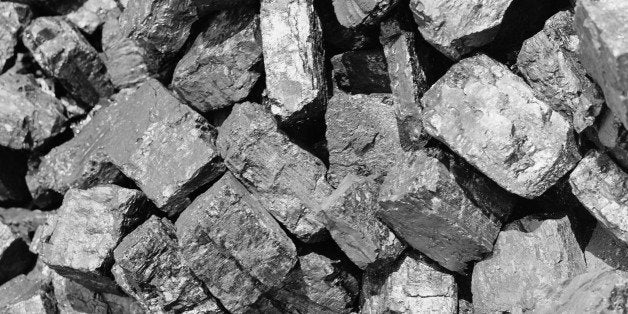 Early last year, Kentucky coal miner Reuben Shemwell was sued by his own employer for filing a safety discrimination complaint with federal regulators. After settling two lawsuits and getting reinstated at work, Shemwell says the company is now making his job miserable because he continues to raise health and safety concerns at the mine.
In lawsuits filed last week, Shemwell claims fellow welders for Armstrong Coal Co. were instructed by management to "keep notes on what Shemwell did and said" once he returned after the earlier litigation, including writing down if he was "one minute late for work." The company went so far as to hire a "consultant" to monitor Shemwell all day on the job, according to the lawsuits. And a supervisor told Shemwell that he "may want to think about another career" after Shemwell pointed out potential dangers.
"Shemwell took [the supervisor] to be saying that if he continued to insist on a safe and healthy workplace, his job would be in jeopardy," one of Shemwell's three complaints states.
Shemwell's lawyer, Tony Oppegard, said management was trying to find a way to get rid of the welder before he even returned to the mine under his earlier settlement. The treatment, he said, amounts to discrimination.
"Reuben returned to work in good faith," said Oppegard, who's representing Shemwell alongside attorney Wes Addington of the Appalachian Citizens' Law Center. "Before he even got back to work the company was already planning action against him by meeting with all the other welders and telling them when this guy gets back to work you've got to document everything he says and does."
Armstrong Coal didn't respond to a request for comment.
It isn't uncommon for a miner to feel pressured to keep quiet about dangers on the job. Time spent fixing health or safety problems is time that the company isn't running coal. All the investigations into the 2010 explosion that killed 29 men at Upper Big Branch, for instance, found that miners were threatened with their jobs if they slowed production over safety.
Shemwell's discrimination complaints paint a picture of what some miners go through when their outspokenness rubs bosses the wrong way. His headaches began in September 2011, when he was fired for what managers called "excessive cell phone use" on the job. The miner claimed the real reason he was let go was he'd been flagging dangers at the worksite.
According to filings with the Mine Safety and Health Administration, Shemwell had complained to management that the respirators given to him and co-workers were inadequate, and he'd refused to work in confined spaces where fumes made it hard to breathe.
After he was canned, Shemwell exercised his right under mining law and filed a safety discrimination complaint with MSHA, arguing that he was fired for whistleblowing. He was temporarily reinstated on the job as MSHA officials investigated, but the agency ultimately declined to pursue Shemwell's claim against Armstrong.
The company then took the extraordinary step of suing Shemwell for his complaint. Oppegard told HuffPost at the time that he'd never seen such a case in 30 years of representing miners, noting that the mere threat of litigation could dissuade miners from raising safety concerns.
An administrative law judge ultimately agreed, rebuking Armstrong. The judge deemed Armstrong's lawsuit a form of retaliation and ordered the company to withdraw it.
Shemwell was joined by another Armstrong welder, Anthony Young, in two of the complaints filed last week. According to court documents, Young had told supervisors that he was worried about the levels of welding dust and what the dust may do to his children if it came home on his clothes. Oppegard said Young raised his concerns after he began coughing up blood.
Young told management it was the company's job to make the worksite "as safe as possible." He also signed paperwork designating Shemwell the site's miner representative, essentially making him a point man for bringing concerns to MSHA. Young claims an Armstrong manager had threatened him because of the noise he'd been making about safety.
"[T]he attitude of Armstrong's mine management toward [Young] changed dramatically for the worse," according to the complaint.
As for Shemwell, when he told a supervisor he was concerned about the health effects of welding with certain materials, the supervisor told him that he was "in the wrong business" and that he was going to "die early anyway" due to "all the shit" welders have to breathe, according to court filings.
Both Shemwell and Young say that for six weeks in the fall, they were monitored for seven hours a day by a consultant hired by Armstrong. While the two welded, the consultant would "frequently come up behind them, stick his head over the four-foot high 'fire blanket' that was erected around the welding area, and stand there staring at" Shemwell and Young. According to the complaint, a supervisor "admitted the company's surveillance of them was because Shemwell and Young were the only employees who were making safety complaints."
MSHA's own lawyers reviewed the allegations from Shemwell and Young, but declined to pursue the cases, which isn't uncommon. The welders filed their lawsuits last week through private attorneys.
Shemwell and Young also claim their trucks were vandalized on company property due to their safety activism. The damage amounted to about $200 combined, which, according to Oppegard, is all the two have to gain financially from the lawsuits. They have, however, asked to be reimbursed for attorney's fees.

Calling all HuffPost superfans!
Sign up for membership to become a founding member and help shape HuffPost's next chapter
BEFORE YOU GO
PHOTO GALLERY
Major American Mine Disasters