While the military has not drawn any concrete conclusions as to why such crimes are on the rise, some experts say that abusers may be suffering from post-traumatic stress disorder, which could lead to their taking their frustrations out on their children. Others cited in the report were quick to note that this type of maltreatment doesn't always come at the hands of the spouse wearing a uniform.
Whatever the cause, the disturbing spike raises questions about how the Army investigates such cases of child abuse and the effectiveness of its advocacy programs.
Though a foster-child died in 2008 while under the care of an Army couple in New Jersey, for example, it took five years for the couple to be indicted, according to ABC News.
John E. Jackson, 37, a U.S. Army major and his wife, Carolyn, 35, were charged in May with "unimaginable cruelty to children," NBC Philadelphia reported. The two allegedly abused their three adopted and three biological children, but the adopted kids bore the brunt of the torture.
According to the news source, the parents forced their kids to eat hot sauce, withheld water, broke the kids' bones and told their biological children that such practices were a form of "training," and that they should not tell anyone about the horrors they witnessed.
The Army told NBC in May that it was cooperating fully with investigators and could not offer any further comment.
But some of these tragic cases are unfolding right within the Army community.
When Pvt. Connell Williams moved to Fort Sill, Okla., he claimed his girlfriend was his wife and that her two kids –- Marcus, 10, and Karisma, 8 -- were his own. They were granted on-post housing, according to the Military Times.
It was there that Williams and his girlfriend starved Marcus, beat him with a bat and forced the little boy to march around wearing 50-60 pounds of gear, according to court documents obtained by the news outlet.
To be sure, the Army does have programs in place that are designed to prevent such crimes and to serve as a refuge for victims.
Through seminars, workshops, counseling and intervention services, the U.S. Army Family Advocacy Program works to prevent, and put a stop to, spouse and child abuse, according to the program's website.
And in 2005, the Army began building child and behavioral health centers at major Army installations. It currently has five such bases and plans to establish them at all large bases by 2017, according to the Army Times.
But the military faces a number of obstacles in devoting more resources to such cases.
The Army has recently gotten a lot of "political pressure" to pursue domestic violence issues, but nowhere near as much in the area of child abuse, Dr. Rene Robichaux, social work programs manager at Army Medical Command, told the Army Times.
And there's also the added complication that far too many cases go unreported.
She also noted that it's the responsibility of the military to bring this "hidden" issue to the spotlight, in order to raise awareness and protect more kids from getting abused.
"Raising awareness about child abuse underscores that the problem is still here and so are the people who care about its resolution," Werby said. "Those in leadership roles set the tone and course for awareness, response and intervention."
Support HuffPost
The Stakes Have Never Been Higher
Related
Before You Go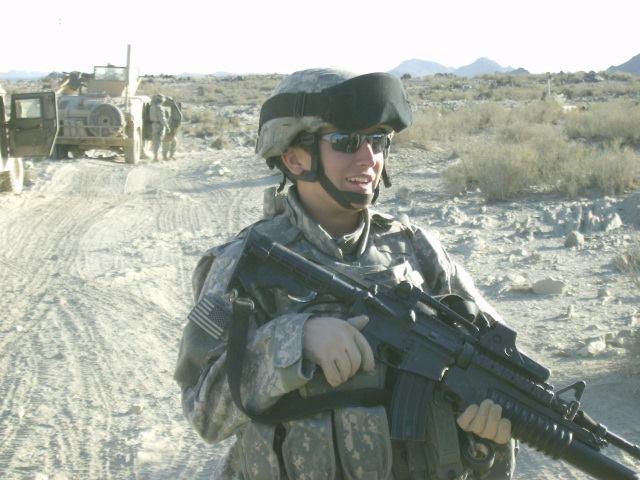 The Faces Of Military Sexual Assault
Popular in the Community