The U.S. Army will no longer put soldiers' Social Security numbers on their dog tags.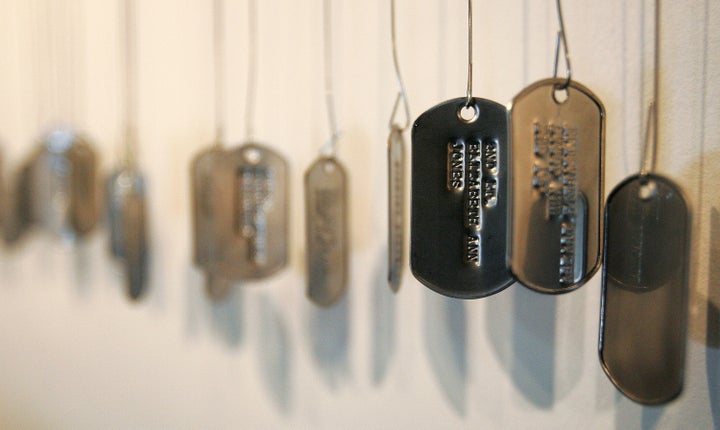 Since 2007, the Department of Defense has been trying to reduce its use of Social Security numbers. Randomly generated 10-digit identification numbers were issued to service members, but implementing their use across all the relevant systems (from dog tags to health care programs) has proven difficult, according to Michael Klemowski, chief of the U.S. Army Human Resources Command's Soldiers Programs Branch.
"More and more systems are going to go to the DoD ID number as technology catches up with us, and we are able to phase out the Social Security number," Klemowski said in a release.
The Army's new dog tags will be rolled out slowly on an as-needed basis. 
In addition to Social Security numbers, modern dog tags include the soldier's name, blood type and religious preference (to assist with burial services). The latest change will hopefully reduce the risk of identity theft for soldiers.
With the current dog tags, Klemowski said, "If you find a pair of lost ID tags, you can pretty much do anything with that person's identity because you now have their blood type, their religion, you have their social, and you have their name. The only thing missing is their birth date, and you can usually get that by Googling a person."
PHOTO GALLERY
Best U.S. Military Photos September 2015
REAL LIFE. REAL NEWS. REAL VOICES.
Help us tell more of the stories that matter from voices that too often remain unheard.