For the first time in history, a woman has enlisted in the infantry of the U.S. Army.
Tammy Barnett, a 25-year-old police officer from Robeline, Louisiana, took the oath of enlistment on Thursday at a processing station in Shreveport, Army Times reports.
"I have served the front lines in my hometown ... and now I am going to serve the front lines for my country," Barnett said in a news release, according to Army Times. "I want to deploy, see action, and I definitely want to go to Airborne school."
The historic enlistment comes roughly four months after Defense Secretary Ash Carter's announcement that the military would open all combat jobs to women.
"They'll be allowed to drive tanks, fire mortars and lead infantry soldiers into combat," Carter said at the time. "They'll be able to serve as Army Rangers and Green Berets, Navy SEALs, Marine Corps infantry, Air Force parajumpers, and everything else that was previously open only to men."
Barnett has been meeting with recruiters since November. She said she hopes her enlistment will inspire other women, reports KSLA 12.
"I hope that I give them the courage, because I'm a small female, if I can do it, they can do it too, this could give them the courage to step out of their comfort zone," Barnett told the TV station.
Barnett will report to basic training in Fort Benning, Georgia, in June 2017, according to Army Times. The long lead time will give the Army time to place trained female officers and noncommissioned officers in positions to ease the transition.
Before You Go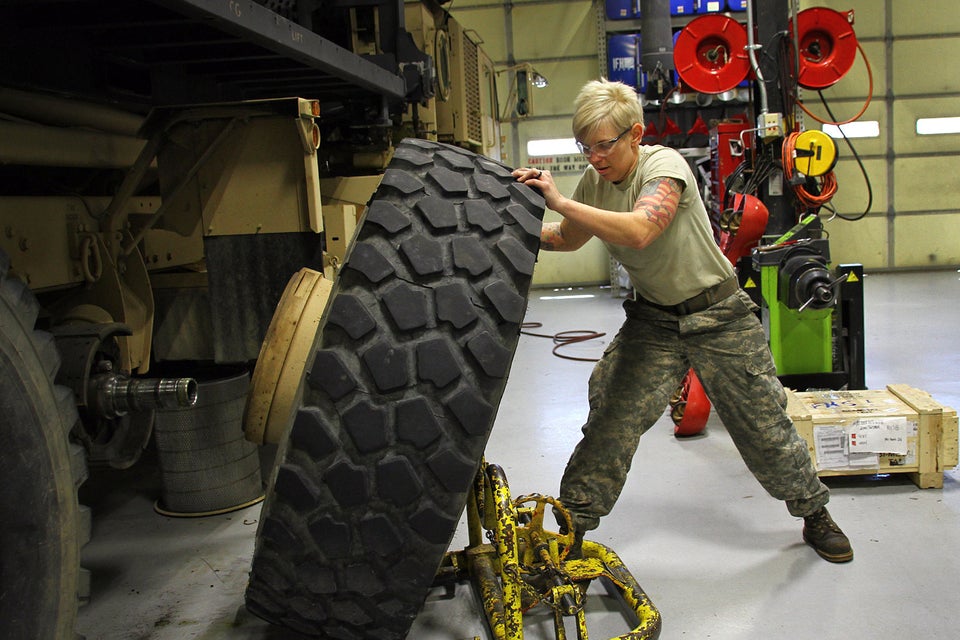 Military Women