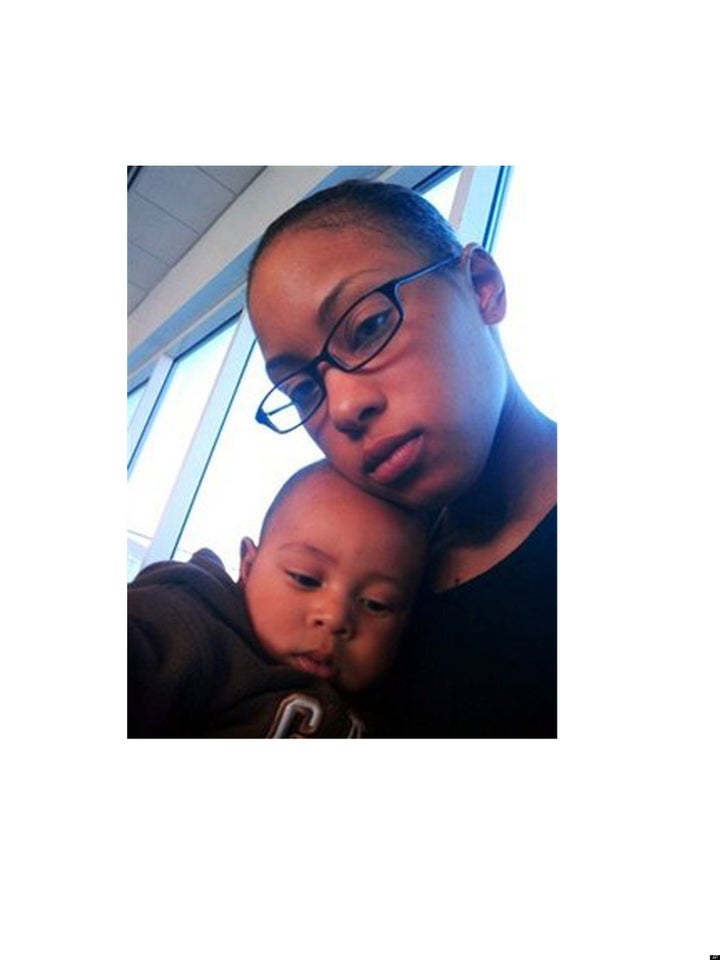 Single-mother Alexis Hutchinson refused to deploy to Afghanistan on Nov. 5, she said, because she didn't have anyone to take care of her infant son. Now she's confined to the Georgia base where she is stationed, facing criminal prosecution by the Army.
Hutchinson's civilian lawyer told the Huffington Post that Hutchinson, 21, initially planned for her 10-month-old son to stay with his grandmother in California, but that the plan went awry when the grandmother realized that she didn't have the resources to take care of him. Military police arrested Hutchinson on Nov. 6, when she returned to the base after skipping her deployment.
On Thursday, Hutchinson's lawyer, Rai Sue Sussman, said she was told by an officer that the Army planned to ship her client to Afghanistan on Sunday for a special court-martial and that she could spend a year in jail there. But Sunday came and went, and Hutchinson remains at Fort Stewart-Hunter Army Airfield outside of Savannah, Ga.
"That's only because I took it to the press," said Sussman. The Oakland Tribune jumped on the story on Friday, and others followed.
An Army spokesman told the Huffington Post on Saturday that Hutchinson would not be sent to Afghanistan on Sunday, but he declined to provide any info on what might happen in the future.
"[Hutchinson] has been directed by her commander to stay on the installation," said Army spokesman Steven Hart.
Sussman said that Army prosecutors told Hutchinson's military and civilian defense team on Monday that they would still like to prosecute and that the special court-martial in Afghanistan is still on the table. Meanwhile, Hutchinson's son is with his grandmother in Oakland. The grandmother flew to Georgia to pick up Hutchinson's son after her arrest. His grandmother, Sussman said, is caring for three other relatives.
"It is outrageous that they would deploy a single mother without a complete and current family care plan," said Hutchinson in a statement through her lawyer. "I would like to find someone I trust who can take care of my son, but I cannot force my family to do this. They are dealing with their own health issues."
Sussman said she's working to keep the Army from "throwing the book" at her client and locking her up in Afghanistan.
"It is serious to miss deployment so they're going to want to punish her for that, [but] I think sending her to Afghanistan is an overreaction," said Sussman, who spoke to Hutchinson on Monday. "It's a pretty stressful situation that she's in -- she's feeling quite fragile."
UPDATE 11/17/09: Hutchinson's hometown congresswoman, Rep. Barbara Lee (D-Calif.), calls her constituent's situation "unique and troubling."
"In an effort to assist Specialist Hutchinson, my office has been in contact with the appropriate military authorities and will continue to do all we can to help resolve this unique and troubling case," said Lee in a statement to the Huffington Post.
Calling all HuffPost superfans!
Sign up for membership to become a founding member and help shape HuffPost's next chapter