 Army officials have refused to withdraw from a May 1 Capitol Hill prayer session that critics said could be seen as an endorsement of "searingly sectarian events."
While the watch dog group Military Religious Freedom Foundation supports the observation of a National Day of Prayer, it opposes involvement with the National Day of Prayer Task Force, the conservative evangelical Christian non-profit organizing the event. The task force's chairwoman is Shirley Dobson, wife of James Dobson, founder of the conservative Christian advocacy group Focus on the Family.
MRFF founder and president Mikey Weinstein urged the Pentagon to withdraw all support from the event in a letter to Defense Secretary Chuck Hagel on April 17.
"[T]his May 1st National Day of Prayer event is despicably discriminatory as the NDP Task Force comprehensively and quite unapologetically bars and excludes any non-Christians from participation in the running of its events," Weinstein, a former Air Force member, wrote. "In fact, all NDP Task Force volunteers are required to provide on their applications their 'testimony' of their 'personal relationship with Jesus Christ.'"
Weinstein also accused the NDP Task Force of using the event to "promote their rapaciously exclusivist religion as the quasi-official religion of the nation -- not to mention conveying this utterly false perception of the United States of America as a 'Christian nation' to the world by broadcasting the event internationally."
The military's participation in the event violates several Department of Defense regulations, Weinstein argued, including a Joint Ethics statute barring DOD endorsements of any non-federal entity, such as the NDP Task Force.
According to Weinstein, the complaint was submitted after more than two dozen senior Pentagon civilians and officers contacted the foundation expressing concern over the use of military personnel in the event, the Army Times reported.
Despite the group's petition, the Army still intends to send a chaplain, color guard, vocalist and band to the prayer event, according to Stars and Stripes.
Scheduled speakers for the event include both Mr. and Mrs. Dobson; Anne Graham Lotz, the daughter of Rev. Billy Graham; Vonette Bright, Campus Crusade for Christ co-founder; and several current and former lawmakers.
The event's organizers, including task force vice chairman John Bornschein, defended the event as a nonsectarian gathering organized with military personnel at the request of Rep. Robert Aderholt (R-Ala.), who is sponsoring the National Day of Prayer.
"This is not about proselytizing," Bornschein said on Friday. "This is purely about prayer and praying for our leadership and asking for God's wisdom and blessing over our leaders."
Weinstein, a longtime opponent of Christian conservatives' influence in the military, dismissed Bornschein's remarks in an interview with the Army Times Thursday.
"The National Day of Prayer Task Force is to the National Day of Prayer as what a National Football League al Qaeda chapter would be to the National Football League," Weinstein said.
Before You Go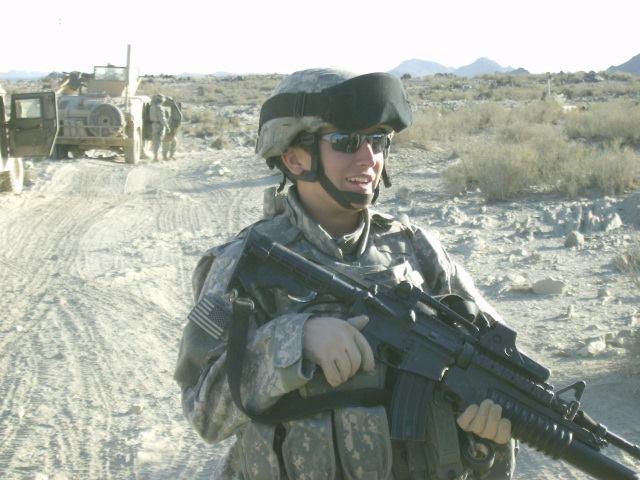 The Faces Of Military Sexual Assault
Popular in the Community