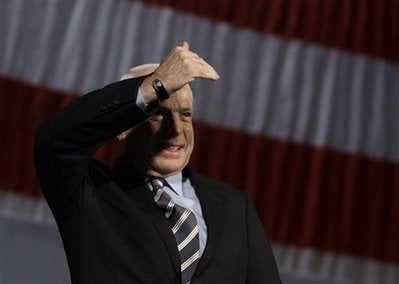 Republican presidential candidate Sen. John McCain appeared Tuesday to suggest rationing of veterans' health care may be needed so combat veterans can receive the care they deserve.
At a town hall meeting in Dover, N.H., McCain talked about the need to "concentrate" veterans' health care on people with injuries that "are a direct result of combat."
"Right now, there are people who drive a long way and they stand in line to stand in line to get an appointment to get an appointment," McCain said.
McCain's campaign press office did not return a telephone call asking for clarification of the remarks.
Popular in the Community