A mom and Army veteran refused to acquiesce to public breastfeeding shaming.
Avery Reukauf was nursing her 2-month-old son Wilder at the H&R Block on Fort Gordon Military Base when the manager asked her to cover up. The mom posted about the experience and the way she responded on Facebook.
Avery wrote that the manager asked her, "Can you cover up with a towel or something?"
"I was completely shocked, so I raised my voice slightly and said, 'No but I have a muslin if you would like to cover your face. You must not know Georgia's breastfeeding laws,'" she explained.
Avery told HuffPost she accompanied her friend, Shondra Mottos, to the H&R Block that day. In her Facebook post, she noted the manager asked her to leave following their exchange.
"So I then called the Military Police so they could come and inform him of them," she wrote, referring to the laws about breastfeeding in public. "I'm glad they came and informed him that he could not tell me to leave. Also one of the MPs told me that there is nothing wrong with a mother breastfeeding her child."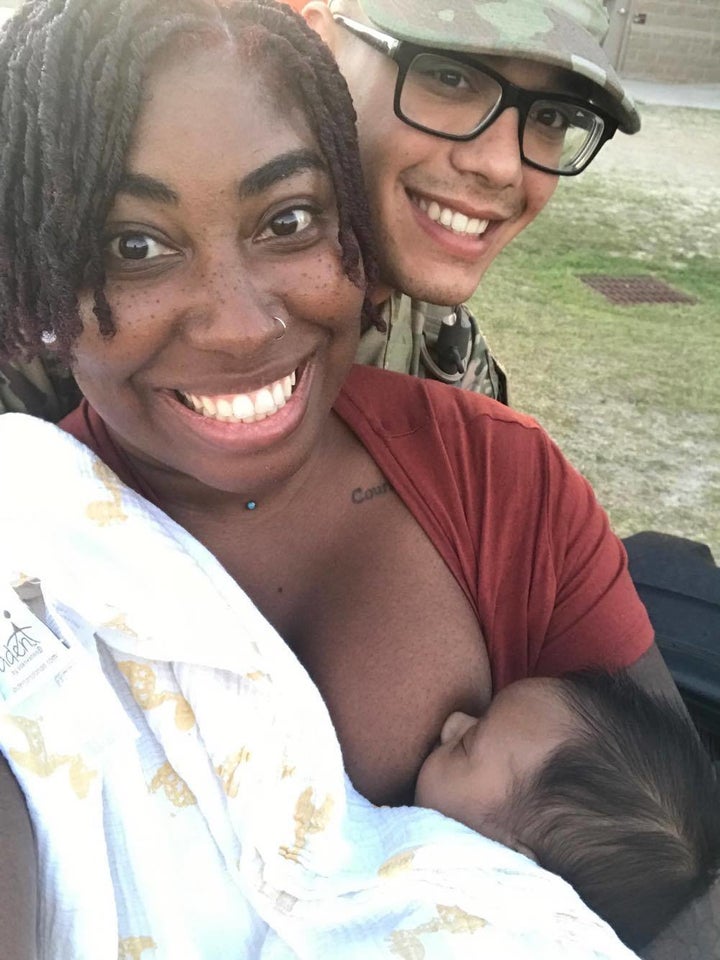 "I'm only posting this because I hope more moms will stand up to normalize breastfeeding," she concluded. "I refuse to cover my child or nurse in my car."
Avery's post had received over 40,000 likes as of Wednesday afternoon. She told HuffPost she originally posted it in the breastfeeding group Milky Mommas, but then several moms asked her to repost it on her personal profile so that they could share it.
"The women in my breastfeeding support groups inspired me to share my story," Avery said. "Some of them voiced their concerns about public breastfeeding in our local support group through Army Family Support Center. Listening to some of them state the fear behind public breastfeeding, I knew that I needed to share this for those women. So they could see that sometimes you will have people who won't support you publicly breastfeeding, but it's OK to stand up for yourself and your baby."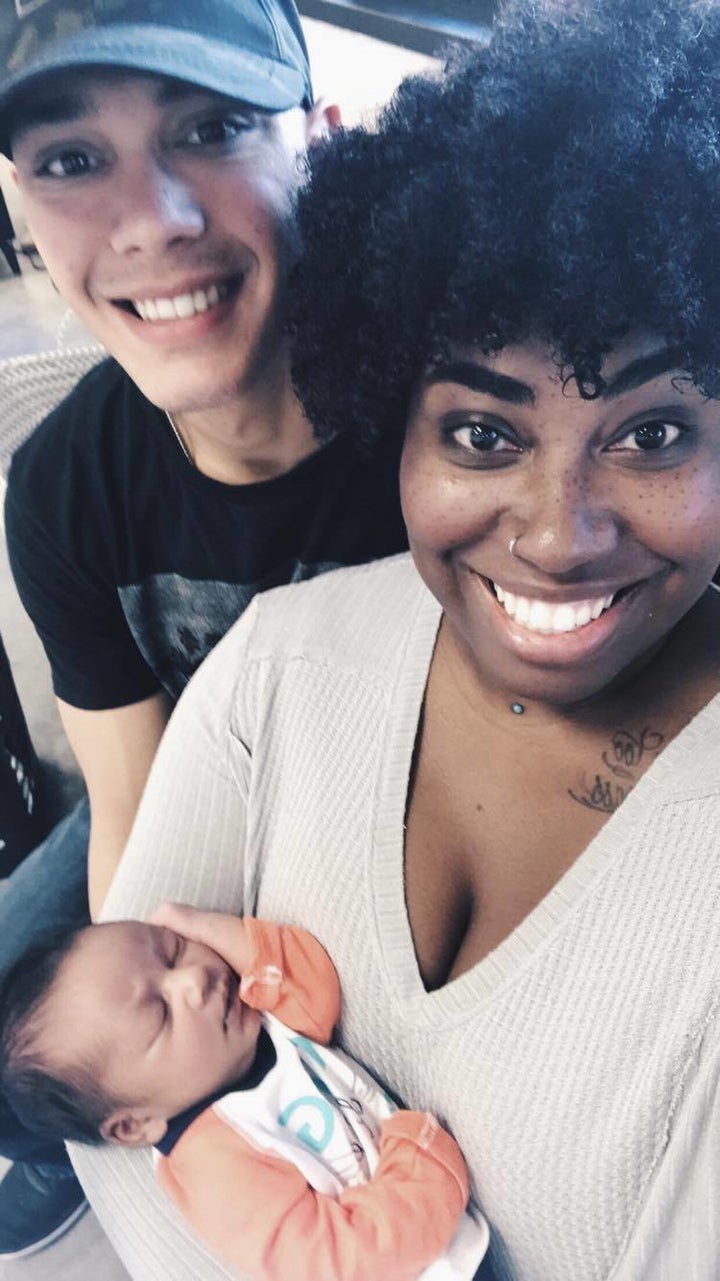 Avery is an Army combat veteran, who served as a supply specialist from 2006 to 2010. "I deployed to Iraq for 15 months with 101st Airborne Division," she told HuffPost. "I joined at 17 years old and definitely can say I grew up fast in the Army." She also met her husband, Robert, in the Army, and he remains on active duty.
Within a few hours of sharing her H&R Block story on Facebook, Avery's post was flooded with responses, and she was pleasantly surprised to see that most were positive. Though she received some negative messages telling her to use a cover or not breastfeed in public, the mom said her response to such comments is, "I'm sorry you are so offended by me feeding my son."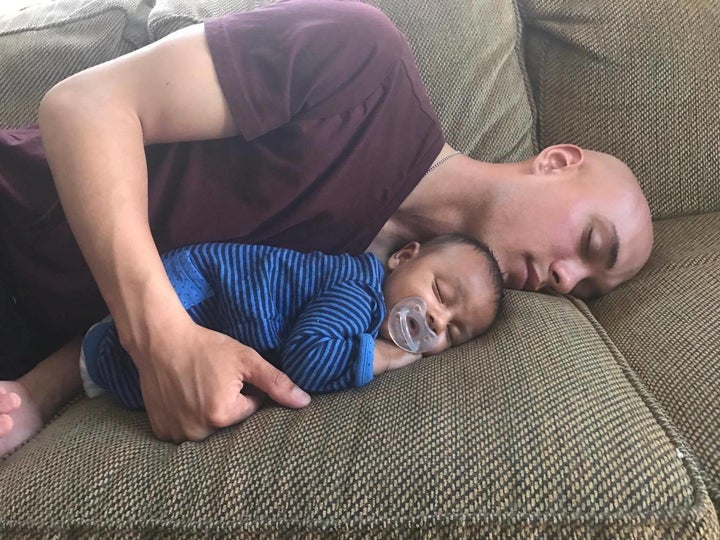 Avery shared her husband's response to the negativity as well. Robert shared this message online:
"I am highly offended and quite disturbed by a lot of the people's comments. Yeah freedom of speech and all that but does that make it right? Everything my wife does is completely within her rights. So what's the problem?!?!? For everyone who has already stated their problems, they're not valid enough to belittle and argue. I completely support my wife in breastfeeding without a cover. Her breast aren't for anyone but our son. If you can't understand that I'm sorry. But she has my full support. Don't worry about if her breast is hidden or not because she has a husband behind her that doesn't care either way."
Though H&R Block did not immediately respond to HuffPost's request for comment, Avery said the head of corporate communications, Tom Collins, reached out to her on Tuesday.
"He was very concerned about my experience at H&R Block and very apologetic," she said. "It was a good conversation and I'm glad that no other breastfeeding mother will experience what I went through at that H&R Block."
Ultimately, the mom hopes people who read her story realize that nursing moms are just trying to feed their babies. "Breastfeeding mothers have rights whether you agree with them or not," she said. "When you see a mom breastfeeding her child in public, whether you support her or not, let her breastfeed in peace."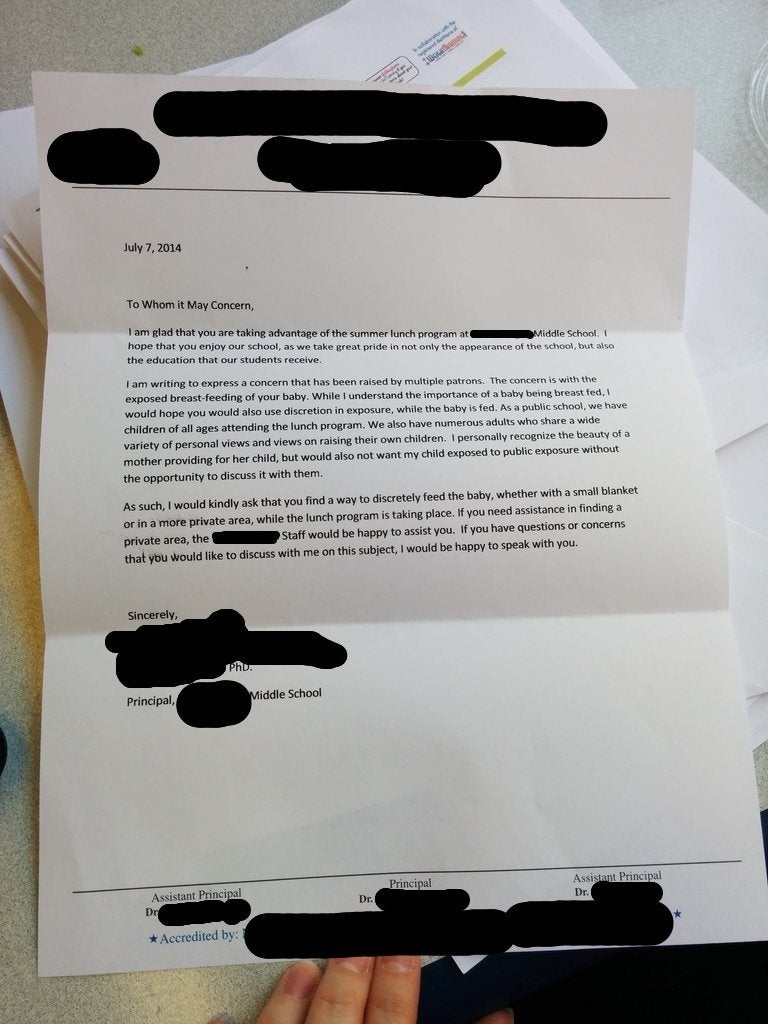 Places Moms Have Been Shamed For Breastfeeding