A young North Carolina Army veteran who had been charged last month with animal cruelty in the death of her therapy dog was found dead Sunday.
Marinna Rollins' body was found Sunday in her Fayetteville, North Carolina, apartment after friends who couldn't reach her contacted police. Police suspect suicide but have provided no details.
"There was evidence that our detectives were able to locate that suggested this was a suicide," Fayetteville police Lt. Todd Joyce told The Portland Press Herald in Maine.
Rollins, 23, and her active-duty boyfriend, Jarren Heng, 26, were charged last month with animal cruelty and conspiracy. Police investigators said that Rollins had videotaped herself and her boyfriend tying her frightened dog to a tree, then shooting it in the head several times with a rifle, and laughing. The dog can be heard groaning on the video after the first shot as he falls to the ground, but the dog is still moving several shots later. Rollins later posted the video on Facebook.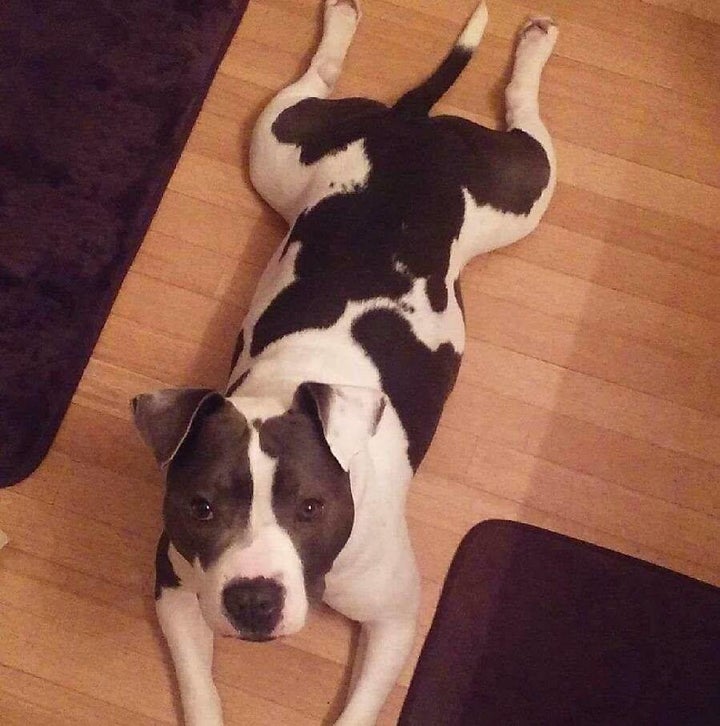 Rollins had previously posted on Facebook that she was looking for a new home for the dog and had finally found a place for him. "Sad he has to go, but he will be much happier where he is heading off to," she wrote.
"They can be heard on the tape laughing and giggling as the dog was being killed," Cumberland County Assistant District Attorney Clark Reaves said at the couple's first court appearance in April, The Fayetteville Observer reported.
A man claiming to be Rollins' estranged husband told Popular Military that he needed someone to take care of the black-and-white pit bull mix, which he called Huey and Rollins apparently renamed Cam, when he was stationed overseas. He said he also hoped the dog might help Rollins deal with the post-traumatic stress she suffered after her time in the Army in South Korea. Rollins later registered the dog as an emotional support animal.
Rollins, a former Army illustrator from Windham, Maine, who joined the service in 2014, was discharged early in January with medical issues, The Fayetteville Observer reported, citing to court documents.
Rollins and her boyfriend were out on $25,000 bail and due back in court May 16.