The group of military members who recently showed up for a tour of Boston's Fenway Park didn't realize they were about to get a major-league shock.
"You guys are defenders," Ortiz told the group, as seen in footage of the big reveal which was uploaded to YouTube on Tuesday. "You guys are the reason why we are who we are."
The surprise tickets were made possible by Major League Baseball, Bank of America and the charities Welcome Back Veterans and Home Base Program, both of which specialize in serving veterans once they return from duty.
"I still kind of can't believe it's happening," Alesch said of the surprise.
Ortiz, whose team will not be playing in the Series, suggested that tickets are just one way to show that he and others value military service.
"Whenever I see my kids and family running around the backyard, that's because of them," the Red Sox player said. "And we all should appreciate that."
Game 1 of the World Series will air Tuesday at 8:07 p.m. ET on Fox.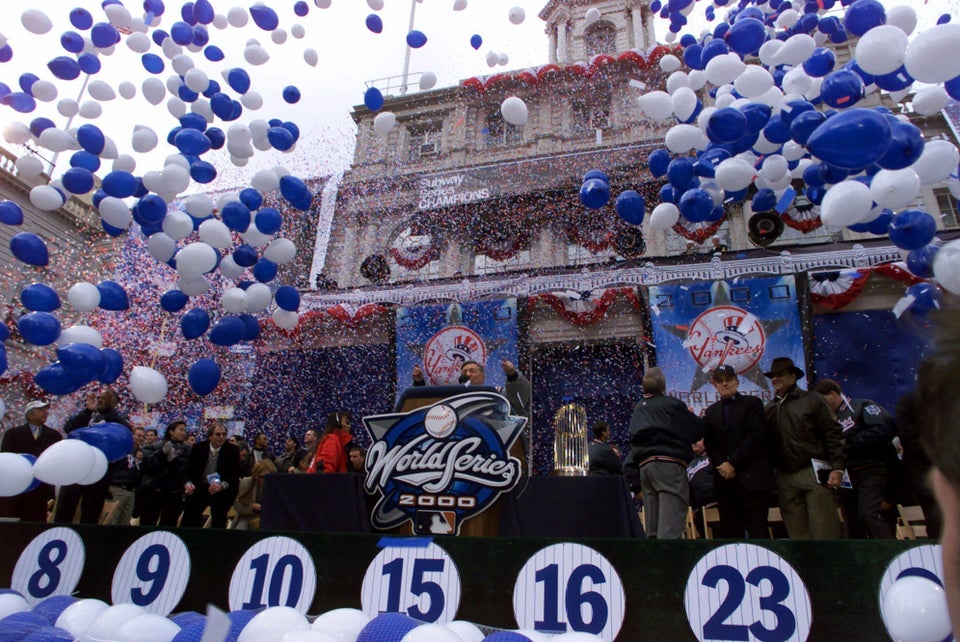 Total World Series Titles For Each Team