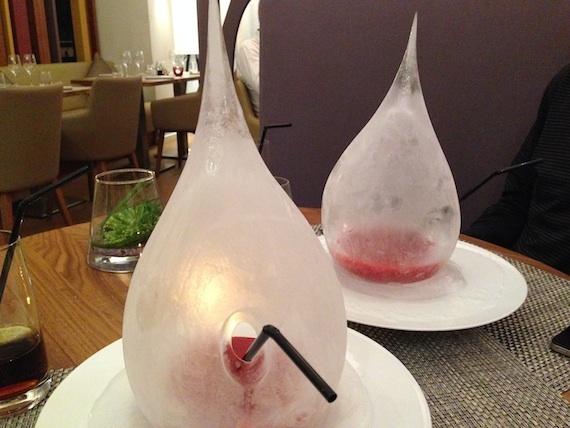 My husband and I recently spent a couple of nights in Aix-en-Provence before our Viking River Cruise through the South of France and, boy, are we glad we did. Not only is Aix-en-Provence one of the most charming cities we visited, but it's got some of the best food we ate in France - and that's saying a lot.
We planned this part of the trip ourselves (Viking offers a pre-cruise trip to the French Riviera but we've already spent time there), and we decided to stay at the Renaissance Aix-en-Provence, where Michelin-starred chef Jean-Marc Banzo ran the kitchen.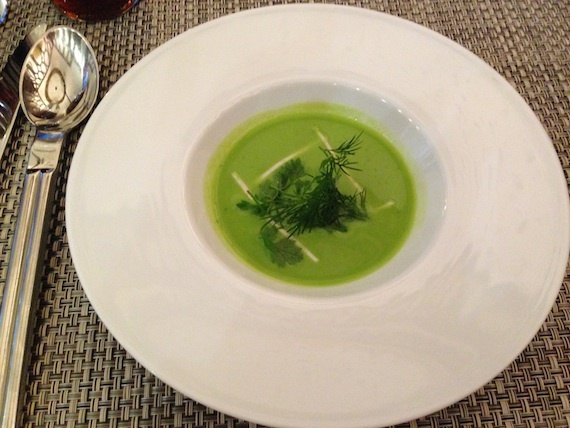 Although we were disappointed, at first, to learn he had just handed over the reins, our feelings changed instantaneously with the first spoonful of green pea soup with mint, intensifying through the strawberry goat cheese salad, and morels with asparagus and pasta flowers. By the time we reached the scallops and the tempura-encrusted salmon with pan-seared zucchini, we had been transported into another gastronomical zone. Dessert was, as they say, the piece de resistance. And then it was followed by a second one.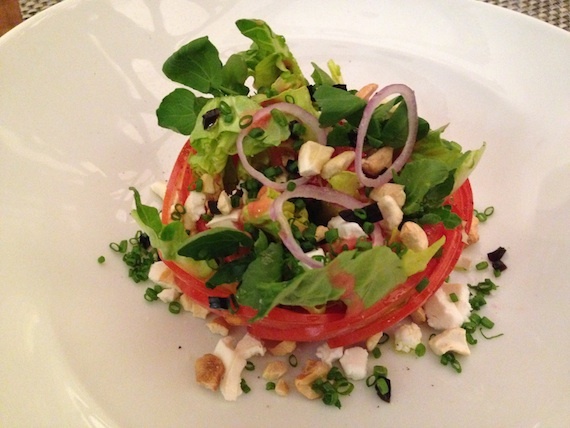 This was no traditional French meal. Despite all the courses, it was light and refreshing, with so many delightful and unexpected tastes.
We were in such a blissful state at that point, we asked to meet the new chef, Arnaud Davin. Young and passionate about his cooking, he represents a new generation of chefs who are changing the way we define French cooking. We won't be surprised when he's awarded a Michelin star one day, too.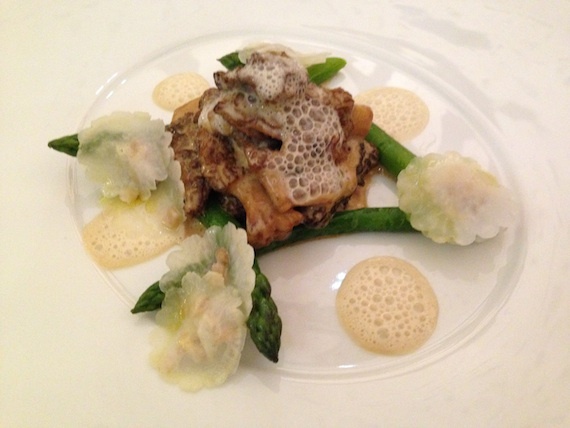 Lois Alter Mark: That was an amazing meal. There were so many different, delicious flavors and surprising presentations. Is there a specific concept you have in mind for the new menu?

Arnaud Davin: Thank you for your kind feedback. No, there is no specific concept; it is just about my feelings and the ingredients I love to cook with. I really love to combine different styles together.
LAM: How will the restaurant be different under your leadership?
AD: It is a real challenge for me to take over the kitchen from Jean-Marc Banzo as he is a great chef and a very famous personality here. However, I think it is kind of fun to propose a completely different concept in term of food and beverage. In order to fit with the Renaissance concept, we have to bring a new dynamic into the restaurant and get out of the "all traditional." I'm exciting about building a young team who wants to learn, share and have fun with their work.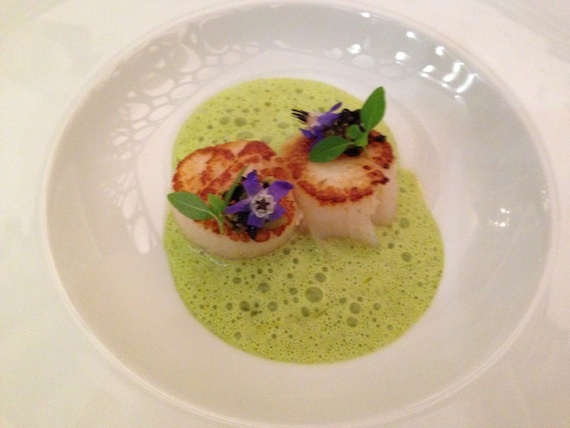 LAM: Talk a little about French cuisine. What does that mean to you? Are there specific dishes or ingredients that define French food?
AD: To me, French cuisine means something elegant but not only food. We can find excellent food everywhere in the world but the little difference that makes French cuisine so special is the "lifestyle" we put in it. For me, there is no specific ingredient to define French cuisine, but rather a love for the product, and this is already incorporated at Renaissance.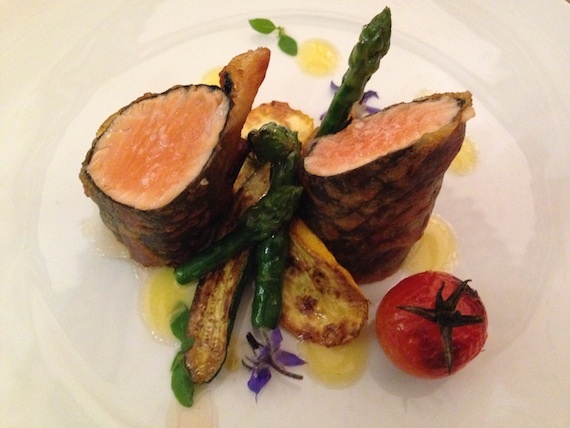 LAM: Your salmon was the best - and most beautiful - I've ever eaten. How important is the "look" of the food to you?
AD: It is crucial as we also eat with our eyes, isn't it?
LAM: Yes! In fact, I got a huge response when I posted a photo of your ice drop dessert, above, on Instagram and Twitter. It is so modern, unique and sophisticated - and not what you would expect on a French menu! How did you come up with that amazing idea and how does it fit into your overall culinary plan?
AD: This idea came from one of my chefs. We used to prepare it for special events but now I propose it to all my guests. Of course, it takes time to prepare and takes a lot of space in the freezer. I think it fits perfectly with the Renaissance spirit as something modern and "wow."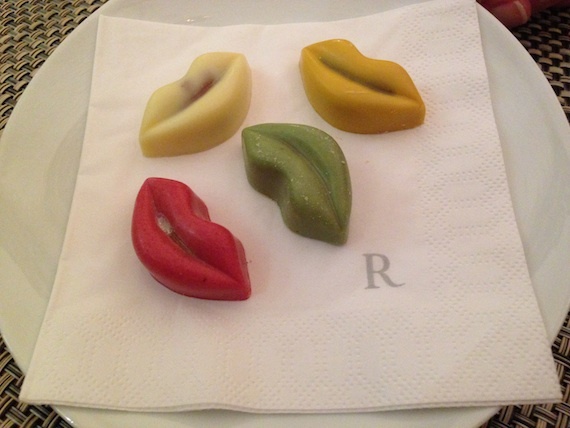 LAM: Those chocolate lips were another conversation piece and a whimsical way to end a perfect meal. Does the next generation of French cooking include more fun? What other surprises do you have in store?
AD: There are some more surprises but I will wait for you to come back to Aix en Provence! I do think the young generation of chefs are looking for more fun and we are starting to change our point of view with international food. We deal with a lot of different guests so we have to be flexible and creative.
LAM: How would you like guests to describe their experience at your restaurant?
AD: In two words: "Different" and "surprising."
Well, Chef Davin has apparently already achieved his goal. Now, ours is to go back and see what he has in store next.
Related