 U.S. Secretary of Education Arne Duncan, in a forthcoming interview with Bloomberg Radio, reiterated his plans for a big push on early childhood education in the second term, which were first reported by The Huffington Post in January.
"We have to continue to invest in early childhood education," Duncan said in an interview with Bloomberg Radio's Jane Williams. "That's arguably the most important investment we can make." The interview on Bloomberg EDU will air Friday night at 10 p.m.
According to a transcript provided to HuffPost, Duncan stresses that, "We have to do a lot more going forward."
He adds that, "Kathleen Sebelius, who runs HHS, ... has been just a fantastic partner. And ... we got our department in the game in a big, big way in the first term. But [we] would like to do a lot more over the next four years."
Duncan continued, saying access to pre-K is key to leveling the playing field for students of all backgrounds. "If not, we're playing catch-up from the start," he said. "The more we can increase access to early childhood education, make sure it's high quality in reaching those children in communities who historically have been underserved -- that's the best investment we can make."
The challenge, Duncan said, is that early childhood education is a long-term investment -- longer than the terms of most political appointees and elected officials. "The dividends will be long gone after he's [President Barack Obama] gone from Washington, which is so hugely important," he said. "And getting congressional support to continue making these long-term investments ... is arguably the best thing we can do for not just our children and our families, but ultimately for our country."
Duncan didn't go into much detail on how he expects to secure that investment, but in January, HuffPost reported that the Obama administration is weighing a major expansion of early childhood education. A senior official was floating a plan that would create universal pre-kindergarten for 1.85 million 4-year-olds.
The interview comes as Duncan assesses his signature $4 billion Race to the Top program. On Friday, the Education Department released a report on states' progress on fulfilling the promises they made to secure money in the federal competition.
"We have a lot of good news in this report but also some difficult issues, some challenging things," Duncan said on a Thursday call with reporters. The Race to the Top reports found that Maryland, Georgia and Washington, D.C., are among the regions struggling the most. In many cases, staffing issues were cited as obstacles to complying with deadlines. Georgia and Maryland ran into trouble with teacher evaluations, and officials said D.C. is moving too slowly on turning around its low-performing schools.
In the Bloomberg interview, Duncan also discusses equity in education. "So many people who ... work with us ... worry desperately about the inequity," he said. "Our country is going to become a majority ... minority nation in the not-too-distant future. We're getting very close to the point where the majority of public students are children who are black or brown. And so this is not just about strengthening families, individual communities, this is about strengthening our country."
Leveling the field, Duncan said, is an economic priority. "The path to the middle class goes straight through America's classrooms," he said. "The way we get there is not by doing more of the same."
Williams, the Bloomberg host, suggested that education for low-income students should be treated like special education, in which each child gets his or her own education plan. "It's an interesting idea," Duncan said, adding that the latest round of the Race to the Top competition addressed individualized learning needs.
When asked about the sad state of school facilities, Duncan said there's little he can do. "We have very little ability, unfortunately, at the federal level to help in terms of infrastructure for schools," he said. "That's something Congress sort of hasn't funded."
Duncan also touched on school safety in light of the Newtown, Conn., school shooting, harkening back to his days as the schools chief in Chicago. He repeated a story he's cited before about how he kept a picture a child drew on his wall. The drawing pictured him as a fireman and said, "If I grow up, I want to be a fireman."
"We have far too many children in this country right now talking about 'If I grow up,' not 'When I grow up,'" Duncan said. "We have to take on, in a real way, the issue of gun violence ... The level of death, the level of devastation, the psychological toll this takes on our nation now, to me, is just untenable."
Before You Go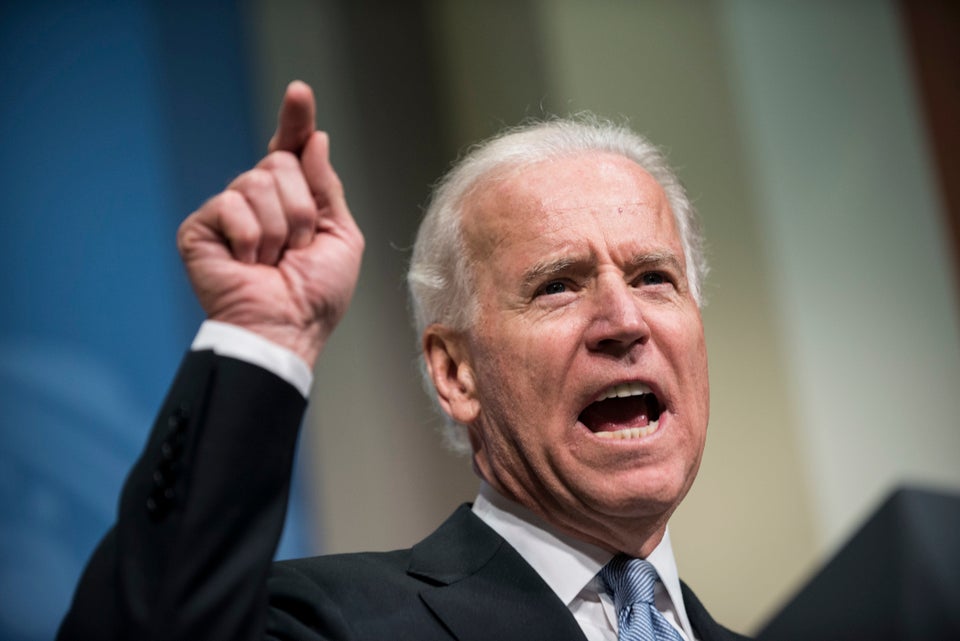 Obama Cabinet: Who's Staying, Who's Leaving
Popular in the Community