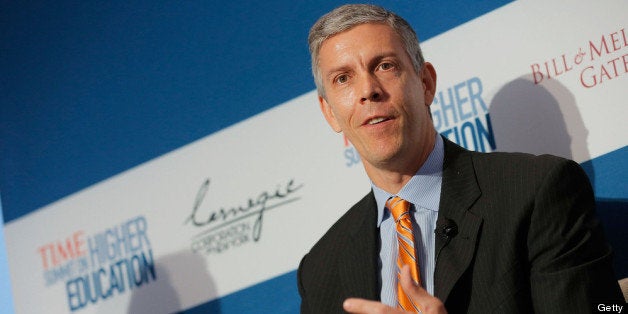 U.S. Secretary of Education Arne Duncan will likely soon tap a new chief of staff, sources say.
Sources close to the administration, who requested anonymity because they were not authorized to speak publicly, told The Huffington Post that Joanne Weiss, Duncan's longtime right-hand woman, will depart the U.S. Education Department this summer, likely in July. She is expected to be replaced by Emma Vadehra, who works as the chief of staff for a charter school management organization known as Uncommon Schools, the sources said.
Duncan's press secretary Daren Briscoe declined to comment. Vadehra did not respond to voice messages and emails.
Weiss first joined Duncan in 2009 as a senior adviser before becoming his chief of staff. She took the job fresh off a stint as the chief operating officer at the NewSchools Venture Fund, a venture philanthropy group that invests in educational technology and charter school organizations. Before that, she worked in the education technology industry. Weiss is often credited with being a major driver of the Obama administration's signature program, the $4.35 billion Race to the Top competition that used cash incentives to get states to do things like adopt higher learning standards and create teacher evaluations that take students' test scores into account.
For Vadehra, the move would be a return to the Education Department, where she worked as deputy assistant secretary for planning, evaluation and policy development until leaving for Uncommon in 2011. In that job, she developed a reputation for being a policy whiz kid. Before that, she worked as the late Sen. Edward Kennedy's (D-Mass.) chief education adviser on the Senate's Education Committee. She has a law degree from Yale Law School and graduated from Brown in 2002.
More than one source described Vadehra as fairly straightforward. "She's the person that can take good policy and try to make it the good political thing to do," one Hill education advocate said.
Vadehra's former Education Department boss, Carmel Martin, oversaw major federal education policy initiatives for the agency, including the administration's blueprint for a rewrite of the 2001 No Child Left Behind Act, the law that tied federal funding for schools to their results on annual accountability goals based on standardized tests. She is also credited with devising a waiver system that offered states a way out of some of NCLB's strictest edicts if they agreed to abide by certain specific Obama administration policy preferences. But she left after Duncan started his second term, leaving what some saw as a major gap.
"The chief of staff generally works closely with the White House, OMB, and other federal bodies, so having someone with Beltway chops in that role can be valuable," said Andy Smarick, a former deputy assistant secretary at the U.S. Education Department who now works as a partner at Bellwether Education. "But her selection also suggests that the department is going to be focused on Capitol Hill in the next few years. Either this means she's going to help fill the void left by Carmel Martin's departure, the administration is serious about ESEA [the original name of the No Child Left Behind Act] reauthorization and other federal legislation, or both."

Before You Go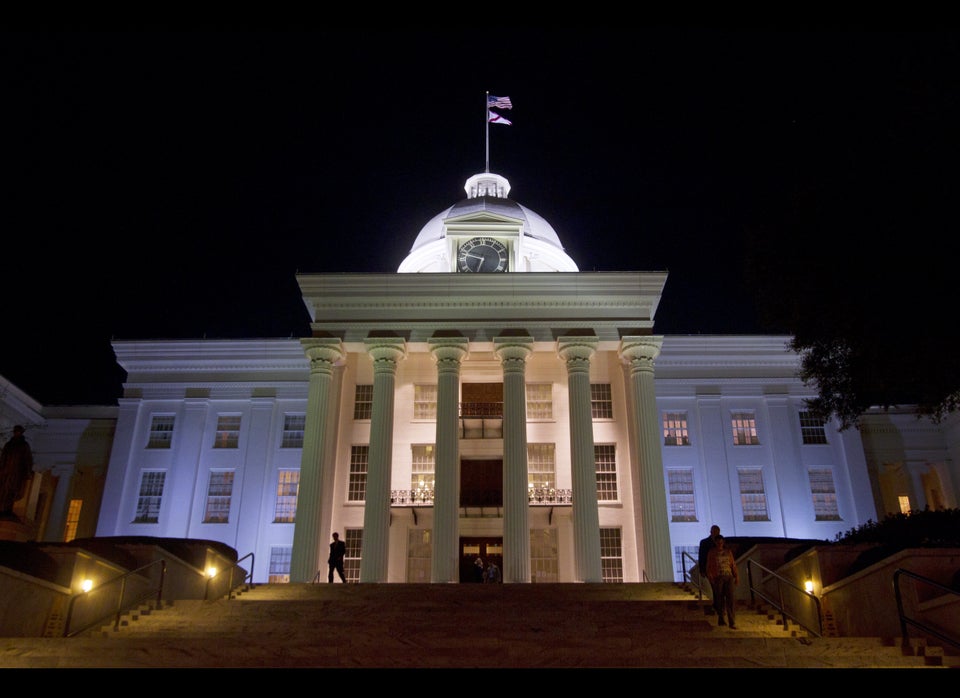 U.S. State Capitol Buildings
Popular in the Community