Student borrowers can't expect the basic consumer protections provided to millions of Americans who take out loans because the Department of Education fails to enforce the law, a prominent group of colleges, students and teachers has alleged.
In a stinging Dec. 20 letter to U.S. Secretary of Education Arne Duncan obtained by The Huffington Post, the group, led by the workers' rights organization Jobs With Justice, accused the federal department of effectively allowing loan servicers to violate the rights of student borrowers.
"For many borrowers, economic hardship is just one of the hurdles standing in the way of paying back their federal student loans," the group of students, educators and colleges said. "Borrowers also have to contend with inept, subpar and potentially illegal conduct on behalf of the loan servicing and debt collection contractors that are selected and supervised by the department."
The Education Department pays private-sector companies hundreds of millions of dollars each year to collect payments on student loans and work with borrowers when they fall behind on their debts. But it has made "little-to-no effort" to address longstanding complaints by borrowers and consumer advocates or to hold companies accountable when they mistreat borrowers and violate their federal contracts, the group said.
"We believe that these detrimental and misleading practices will not only continue to harm borrowers, but that continued inaction by your department will damage its credibility in overseeing these contracts," reads the letter, signed by the American Association of State Colleges and Universities, the American Federation of Teachers, the National Education Association, and the United States Student Association, among others. "It is simply unacceptable that the Department of Education continues to allow loan servicers to routinely break the rules of these servicing and debt collection contracts and go completely unpunished by your office."
The group called on Duncan to prohibit Sallie Mae, the nation's largest handler of student debt, from servicing federal student loans until the company complies with government rules. The group also recommended the Education Department immediately launch a probe of Sallie Mae's servicing and debt collection practices and then publish the results.
Sallie Mae recorded $84 million in revenue last year from its Education Department contracts, according to securities filings. The company was servicing 5.7 million federal loans under its Education Department contract as of Sept. 30, a 39 percent increase from the previous year.
"The department strives to ensure that college remains affordable and student loan debt remains manageable for the millions of Americans pursuing a college education," said Education Department press secretary Dorie Nolt. "The department continuously works with and monitors all of its student loan servicers to provide outstanding service to borrowers, serve as good stewards of taxpayer dollars, and ensure the integrity of its financial aid programs."
But Barmak Nassirian, director of federal relations and policy analysis for the AASCU, said his group has become "increasingly alarmed about the quality of loan servicing offered by the department's contractors." The letter notes that borrowers disputing their account balances, interest accrual or fees constitute the fastest-growing complaints. Those complaints more than doubled from 2009 to 2012, according to Education Department data.
"It seems to us there are certain basic rights that Americans take for granted when it comes to consumer credit transactions -- we are entitled to have our balances correctly tracked -- and it goes without saying that if you have a dispute, question or there is an issue with your account, you are entitled to a basic resolution process," Nassirian said. "But sadly, none of these fundamental assumptions seem to be operational when it comes to loan servicing by the Education Department's contractors."
Sallie Mae representatives did not respond to a request for comment. Rohit Chopra, the assistant director and student loan ombudsman for the Consumer Financial Protection Bureau who was copied on the group's letter, declined to comment on its contents. But Chopra said his agency had recently finalized a rule enabling it to supervise student loan servicers, bringing oversight to the market.
The criticisms levied against Duncan's department by the group, which includes the country's two largest teachers' unions and a trade association acting on behalf of more than 400 state schools, represent an escalation of an ongoing campaign by consumer advocates to significantly improve the treatment of student loan borrowers and crack down on companies that have allegedly violated borrowers' basic consumer rights for years. Their letter comes amid mounting complaints from borrowers and increasing concerns from federal regulators that poor servicing of federal student loans risks driving up defaults and sapping economic growth.
Already, lawmakers have warned the Education Department to expect heightened scrutiny of its loan servicing operations. Congress is gearing up to reauthorize the nearly 50-year-old Higher Education Act, the federal law governing how tens of billions of taxpayer dollars are allocated towards higher education each year, and lawmakers have said they want to make changes to how federal student loans are serviced, and to the Education Department's oversight of its corporate partners.
A Dec. 9 letter from James Runcie, the chief operating officer of the Education Department's Office of Federal Student Aid, to Sen. Elizabeth Warren (D-Mass.) set off the latest round of outrage.
In that letter, Runcie said the department had declined to levy any fines on student loan giant Sallie Mae, despite confidential determinations over the past 10 years that allege the company had harmed borrowers and incorrectly billed the department, among other servicing failures.
Nassirian said the AASCU was moved to join the coalition demanding Education Department action in part after reading Runcie's letter, which he said showed how deficient the department's oversight has been.
The NEA, which represents some 3 million educators, also hopes to get more active in the coming months on student loan servicing issues because it "wants to see the rules enforced," said Mark Smith, senior policy analyst for higher education for the union.
"Our members are concerned about their children and the students they teach," Smith said. "This is a consequence of the debt level getting so large in terms of aggregate and individual burdens on students. Student debt has gotten so big it's playing havoc with other sectors of the economy."
Nearly 40 million Americans collectively owe more than $1 trillion in student debt that is ultimately guaranteed by taxpayers. Outstanding federal student debt has more than doubled since 2007, according to the Education Department. Borrowers who graduated with bachelor's degrees in 2012 on average had $29,400 in student debt, according to The Institute for College Access & Success. More than seven in 10 graduates from the Class of 2012 had student loan debt.
Chris Hicks, an organizer at Jobs With Justice's Debt-Free Future Campaign, said his group hopes to increase pressure on the Education Department to spur servicing reforms that would avoid needless student loan defaults.
"The Department of Education can either do the right thing by borrowers, or they can maintain the status quo," Hicks said. "We'd like to see Secretary Duncan be a champion for higher education."
One in 10 recent borrowers defaulted on their federal student loans within the first two years, the highest default rate since 1995, according to the Education Department. About 100,000 borrowers with loans from the government's Direct Loan program entered default during the three-month period ending in September, about the same number as enrolled in the Education Department's three income-linked repayment plans, department data show.
Last December, Cooper Howes, an economist at Barclays, the U.K. bank, estimated in a note to clients that more than half of borrowers with federal student loans in 2012 qualified for lower payments under Income-Based Repayment, a plan that caps monthly payments relative to borrowers' incomes.
Nassirian, of the AASCU, said he anticipates colleges and universities will begin ratcheting up pressure as well, as schools begin to feel the effects of how student loans are serviced by companies such as Sallie Mae.
"Frankly, for too long, institutions have been focused too much on the front end -- getting loans out -- and have not been sufficiently engaged with what happens to former students when they leave," Nassirian said. "But we have just reached a point where student loans are too ubiquitous in the lives of our students for us to be indifferent and let these kinds of sloppy practices go on."
Duncan and his top aides need to prioritize student loan servicing, Nassirian added.
"So many young people start out life with the equivalent of mortgages wrapped around their necks like anchors," he said. "It is getting serious enough that we need some really high-level attention paid to it."
Before You Go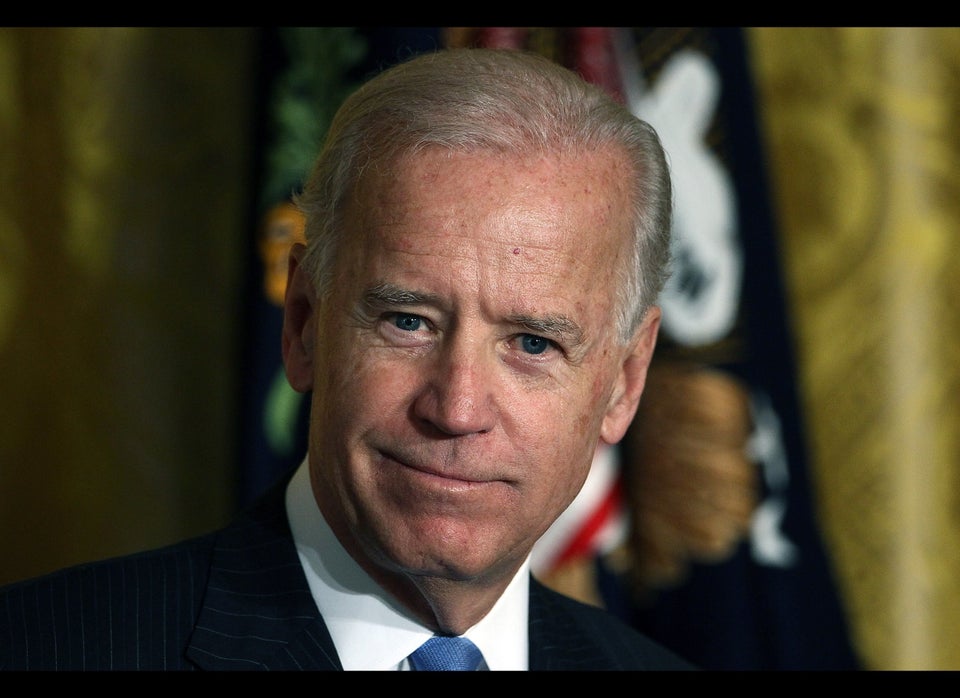 The Obama Cabinet
Popular in the Community