 WASHINGTON -- While sequestration is not a sure thing yet, school districts are already asking for help dealing with the massive, imminent cuts, U.S. Secretary of Education Arne Duncan said Thursday morning.
"I was on a call yesterday, people are starting to give RIF [reduction in force] notes," Duncan said in a meeting with reporters at the U.S. Education Department. "The sequestration stuff is very very worrying to me. I'm increasingly concerned that's going to happen. Schools are already starting to give teachers notices."
Decisions would be made on a district-by-district level, and cuts could include things like slashing after-school programs, firing teachers, curtailing pre-school and shortening the school day or school year -- simply because money has run out sooner.
Duncan has long warned that the across-the-board, 5 percent cuts would be hurtful to teachers and students. And unlike other issues, Duncan is sure that he can't fix it. "I'll be really clear. There is no fix," he said. "I wish I had some magic wand. I don't."
Duncan has been talking to groups of principals and superintendents informally as they prepare for the worst from Washington. "Eighty to 85 percent of your costs are people. This is real people going away. I have no ability to mitigate this and say it's going to be okay," he said. "I'd be lying if I said that."
According to a U.S. Senate report released in summer 2012, three critical federal education programs, such as Head Start pre-school, Title I funds for poor students and state grants for special education would lose $2.7 billion over 10 years. The report also found that up to 15,000 teachers and assistants could lose their jobs, in addition to 10,000 special education workers.
Federal spending accounts for roughly 8 percent of total spending on education. But the government contribution is greater in poorer areas, many of which have large school districts. Philadelphia, Miami-Dade and Los Angeles depend on federal funding for more than 15 percent of their budgets, while Milwaukee and Chicago -- where Duncan previously worked as CEO of Chicago Public Schools -- rely on federal funding for more than one-fifth of costs, according to the New America Foundation. In smaller districts, such as Greensburg Unified School District in Kansas, cuts to federal spending could sting even more; Greensburg depends on the government for 85.5 percent of its revenue.
Across the country, the cuts would especially hurt Department of Defense schools and schools on Indian reservations, which rely most on federal aid. "Those cuts are going to kick in quicker, sooner," Duncan said. "There's very little to nothing I can do to mitigate what's going to be devastating for children and for teachers and for schools at a time when we need to get better."
The U.S. has trailed East Asia on international exams, much to Duncan's chagrin. "This is not what South Korea is doing right now. This is not what Singapore is doing right now. This is not what India is doing," he said. "Do they care more about their kids and their education system than we do?"
"It's mind-boggling to me that this possibility is becoming a reality," Duncan said.
The cuts would also be felt closer to home for Duncan, at the Education Department. Duncan said he hasn't yet figured out what they would mean for the agency's staffers. "It will have an impact here. We'll work our way through it," he said. "There is a potential of furloughs."
And it won't help that the cuts come on top of recession-induced teacher layoffs. "To sort of take that ridiculously bad base and then to compound the problem ... it's like people in Washington are in a vacuum," Duncan said. "To say because ... we can't compromise ... we're going to let a bunch of kids suffer, we're going to get a bunch of teachers suffer and get pink slips, is that leadership?
"Is that why you got elected?"
Before You Go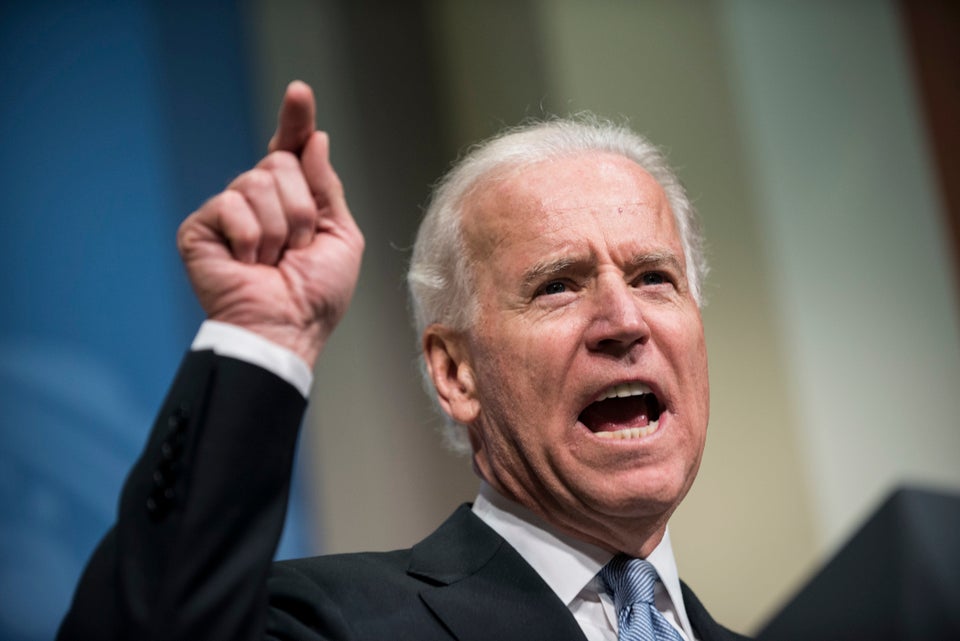 Obama Cabinet: Who's Staying, Who's Leaving
Popular in the Community