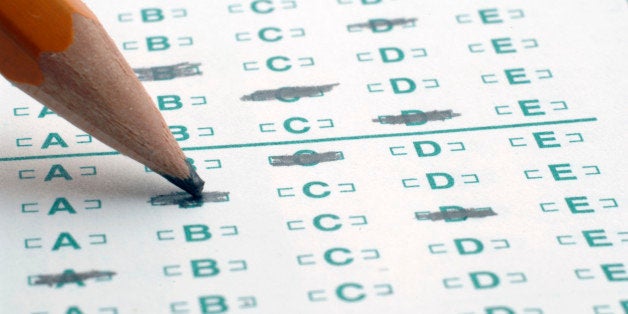 Should students with disabilities be held to the same academic standards as their peers? And should schools and teachers be held accountable for their progress?
U.S. Secretary of Education Arne Duncan answered that question with a resounding yes, proposing a seemingly wonky regulatory change that could have profound effects on some of the nation's most vulnerable learners.
Since President Barack Obama came into office, his administration has upheld and advanced policies that have increased the stakes of standardized testing, arguing that student progress ultimately matters above all other concerns. Policies such as the Race to the Top competition derive from the 2001 No Child Left Behind Act, which tied federal school aid to standardized test results. A subsequent 2003 regulation allowed states to use "alternate achievement standards" for up to 1 percent of students with the most challenging cognitive disabilities.
In 2007, the Education Department tweaked the law to allow 2 percent of students per state to learn a curriculum based on "modified" objectives and be measured on an aligned test. The feds based that number on the "percent of students who may not reach grade-level achievement standards within the same time frame as other students, even after receiving the best-designed instructional interventions from highly trained teachers," the department wrote in the Federal Register. States could use the modified tests to measure student performance of these 2 percent under No Child Left Behind.
Since then, a consortium of advocacy groups representing special education students, such as the Easter Seals and the National Center for Learning Disabilities, have pushed to end the allowance. "The expectation should be that students presently taking the ... [alternate exams] will participate in the general assessment, with appropriate accommodations as needed," the group wrote in July.
Now the Secretary of Education is responding to those pleas. On Friday, the administration posted a proposal to roll back the rule, which would let states already administering alternate tests use them for the last time this school year. The administration can act on its own accord and is gathering feedback from the public until Oct. 7 before making a final decision.
"We have to expect the very best from our students and tell the truth about student performance, to prepare them for college and career," Duncan said in a statement. "That means no longer allowing the achievement of students with disabilities to be measured by these alternate assessments aligned to modified achievement standards. This prevents these students from reaching their full potential, and prevents our country from benefitting from that potential."
Shortly after Duncan released the proposal, he garnered praise from Sen. Tom Harkin (D-Iowa), who chairs the Senate education committee, and groups representing student disabilities.
"The 2 percent rule was bad in 2007 because it was basically a punt that allowed the academic progress of a million kids with disabilities to not matter," said Katy Neas, who leads government relations for Easter Seals. "It was bad from the beginning. It needs to end."
Others were less sure. "WTF?" tweeted columnist Sarah Littman in response to the news. "HAS @ARNEDUNCAN EVER TALKED TO SPED [special education] KIDS? IS HE [EFFING] SERIOUS?!!!"
The government is aware of these concerns, said Michael Yudin, acting assistant secretary for special education and rehabilitative services, in an interview. "This is not going to be easy ... I do talk to parents of kids with disabilities every day -- my staff does, my team does," he said in response to the tweet. "Whether a kid is two or three grade levels down, whether the kid has an [individualized education plan] or not, you still have the kind of challenges: How would you provide the right types of support and instruction to make sure that kid accesses grade-level content? This is definitely going to be hard but we also firmly believe this is doable."
He added that states would still be able to count 1 percent of kids, those with the most severe disabilities, as proficient on alternate assessments even under the new regulations (the 1 percent rule is a different regulation that the administration isn't proposing to tweak).
The National Education Association, the nation's largest teachers union, plans to submit public comments in opposition to the proposal, according to the group's policy analyst John Riley. "We've always opposed these arbitrary percentage caps when it comes to assessing students with disabilities," Riley said. "Who makes up this 1 percent, this 2 percent number?" Schools should make these determinations on their own, he said.
For the NEA, the question comes down to aspiration versus reality. "We're talking about students with disabilities who have documented life-impacting issues, that if they could do everything else the other students were doing, they'd be doing that," Riley said. "We have to take an individualized look at how we're assessing them ... Some students don't fall on the normal bell curve."
The administration wants to reverse the rule now because tests are evolving, Yudin said. "When this policy was originally developed in 2007, we were in a different world," he said. "General assessments were difficult for struggling students with disabilities to access." New standardized tests aligned to the Common Core State Standards, he said, "were required to be designed in a way that is accessible to all" and are more promising.
"It's time," Yudin said. "We're all moving to college- and career-ready standards."
Since 2007, only 16 states have used alternative standards and assessments, Yudin said. Next year, only 14 states have plans to use such exams.
Still, said NCLD's Lindsay Jones, "We agree that they need to be eradicated." Jones said she's seen many examples of districts that placed many more students into alternate exams "than we would think need to be there" in order to mask low performance on standardized tests.
"That had a real negative effect on these students," she said.
Before You Go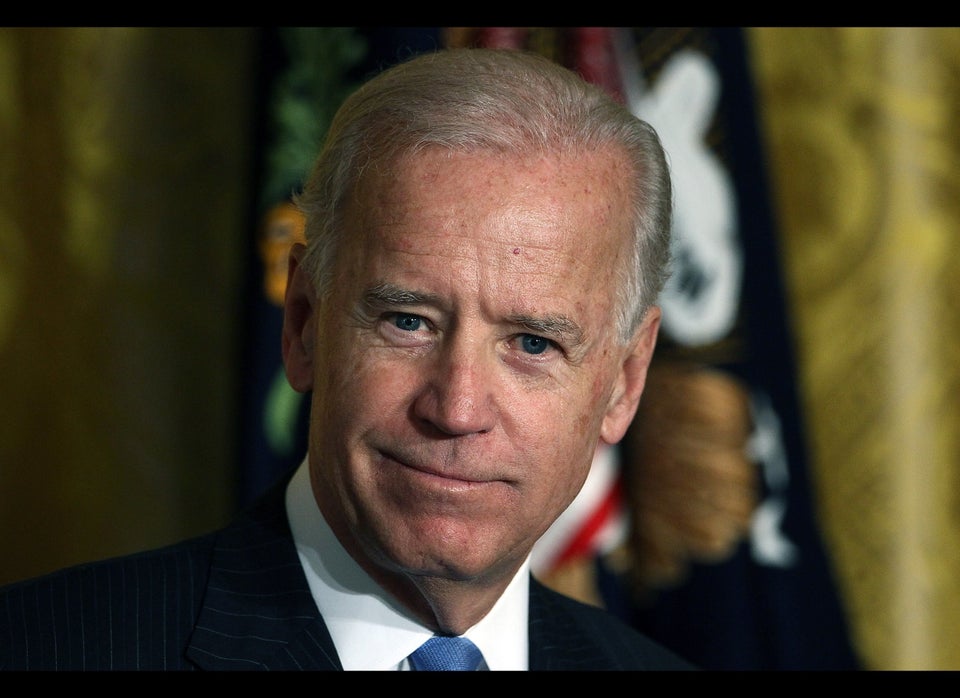 The Obama Cabinet
Popular in the Community