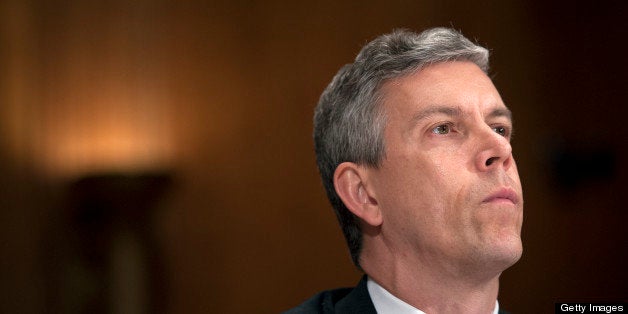 U.S. Secretary of Education Arne Duncan on Tuesday expressed concern at record student debt levels, signaling growing worry within the Obama administration and perhaps adding momentum to efforts meant to alleviate debt burdens.
"The fact that that debt surpasses a trillion dollars, there's no upside there," Duncan said during testimony before the House education committee.
It appears to be one of the first times Duncan has so explicitly signaled concern about student debt levels. His warning comes as policymakers at agencies ranging from the Federal Reserve to the Treasury Department and the CFPB have been warning for months about the economic risk associated with spiraling student debt and the negative consequences for household spending, car buying and home purchases.
A small contingent of Washington lawmakers in recent years including Sens. Sherrod Brown (D-Ohio) and Jack Reed (D-R.I.) have introduced proposals designed to ease debt burdens, whether by stimulating refinancings of high-rate loans or increasing the amount of loan modifications for distressed borrowers.
"Students shouldn't have to mortgage away their futures when enrolling in college," Brown said Tuesday. "More debt means that graduates have less career choices and less ability to buy a home, start a business, and contribute to their communities."
Sen. Kirsten Gillibrand (D-N.Y.) this week will propose legislation that would force Duncan (or a possible successor) to automatically refinance most government loans carrying interest rates above 4 percent into fixed, 4-percent loans. Roughly nine of 10 federally backed loans would be affected, saving nearly 37 million borrowers billions of dollars in annual interest payments.
"I deeply share Secretary Duncan's concerns about the trillion dollars in student loan debt," Gillibrand said. "Considering that almost $900 billion of this debt is owned by the federal government, we can do something about it. And I believe we should not wait any longer to take action."
The proposal targets loans funded and owned by the Education Department through the Direct Loan program, as well as government-guaranteed debt owned by the government and the private sector under the Federal Family Education Loan program. The bill calls on the Education Secretary to devise a process that would refinance FFEL loans owned by private lenders and investors.
The Center for American Progress, a policy and advocacy group with deep ties to the Obama administration, estimates that Gillibrand's proposal in its first year would save borrowers about $14.5 billion off their student loan payments, boosting U.S. economic activity by $21.7 billion.
Gillibrand said her proposal would be a "big step in the right direction."
"We should all be able to agree that this massive debt is a significant drag on the rest of our economy and it's time that Congress stand up for these graduates and let them refinance these loans," she added.
Sen Elizabeth Warren (D-Mass.) has introduced a separate proposal to allow some undergraduates the opportunity to borrow from the federal government for the next year at less than 1 percent interest on some of their loans.
"As Secretary Duncan pointed out today, student loan debt is crushing America's young people who are already struggling to make ends meet in a difficult economy. We shouldn't add to the burden students face," said Lacey Rose, a spokeswoman for Warren.
The department is estimated to have recorded roughly $120 billion in profits off lending to students and their families over the last five years, budget documents show.
The Obama administration's profits are due to the historically high gap between what it costs the U.S. government to borrow and what students and their families pay to borrow from the Education Department. Interest rates are set by Congress. About three-fourths of all federal student loan dollars disbursed this year carry interest rates of either 6.8 or 7.9 percent.
The rates were set in 2007 by a Democratic-controlled Congress and signed into law by then-President George W. Bush, a Republican. Though the rates on a subset of loans have decreased in recent years, overall they have not moved in tandem with borrowing costs across the economy.
During the Tuesday House education committee hearing, Rep. John Tierney (D-Mass.) lamented the economic effects of growing student debt burdens. After asking Tierney whether he was worried about student debtors being able to purchase homes or similar big-ticket items, Duncan appeared to validate his concerns.
"Trying to buy a home, trying to buy a car, you know, trying to start a life -- we always joke but it's not really that funny for most families -- trying to get them out of their parents' house," Tierney said.
Duncan, acknowledging the worries that have been growing in Washington over the last few months, quickly responded: "That's real, that's real."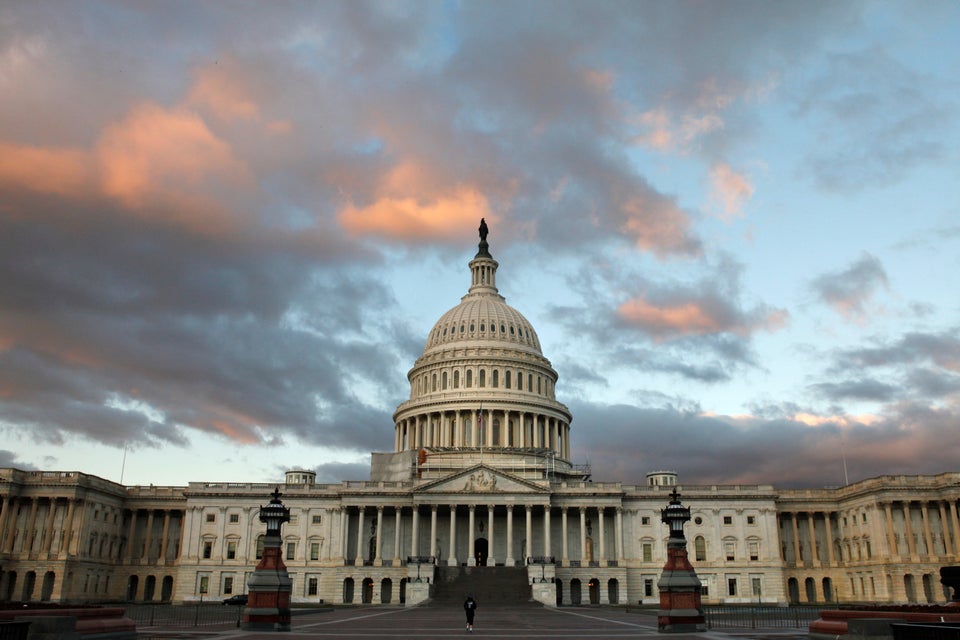 Do These Things, Don't Cut Entitlements