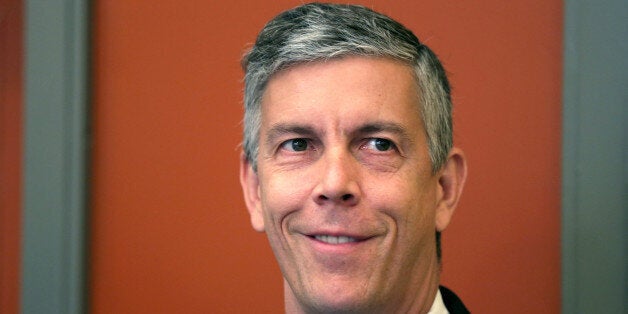 The U.S. Department of Education has formally cleared Navient Corp., the student loan giant formerly part of Sallie Mae, of wrongdoing after an investigation into whether the company cheated troops on their federal student loans.
The findings contradict earlier conclusions reached by the Justice Department, which sued the company in May 2014 after determining that Navient systematically overcharged troops and denied them key rights under the Servicemembers Civil Relief Act. Federal prosecutors said the company's actions were "intentional, willful, and taken in disregard for the rights of servicemembers."
The Education Department's results also clash with evidence unearthed by the Federal Deposit Insurance Corp., a federal bank regulator that alleged a year ago that Navient had engaged in "unfair or deceptive acts or practices" in violation of the Federal Trade Commission Act when it incorrectly told service members they had to be deployed to receive the law's benefits.
The Education Department said its probe found that Navient was more likely to wrongfully provide troops with benefits they weren't entitled to rather than to deny them benefits they should have received.
The law caps interest rates on student loans at 6 percent for borrowers entering active duty. In a review of 23 borrowers' files, just one was incorrectly denied rights under the Servicemembers Civil Relief Act, while six borrowers had their interest rates reduced even though they weren't entitled to the benefit.
Navient will keep its lucrative Education Department contract to collect borrowers' monthly payments on their federal student loans, department spokeswoman Dorie Nolt said. Patricia Christel, a Navient spokeswoman, didn't respond to a request for comment.
The Education Department's findings are likely to provoke criticism by Democratic lawmakers and borrower advocates, who had hoped the Justice Department's findings would provide strength to an Education Department that has historically taken a light-touch approach to policing its loan contractors and punishing wrongdoing.
"I've been deeply disappointed with the Department of Education's conduct from the moment the appalling mistreatment of our servicemembers by student loan servicers was first discovered. Unfortunately, this report appears to raise even more questions instead of providing the answers and accountability our servicemembers are owed," said Sen. Patty Murray (D-Wash.), the top Democrat on the Senate Health, Education, Labor, and Pensions Committee.
The Justice Department also is likely to face questions about the scope of its investigation into Navient and its former corporate parent, Sallie Mae. Both settled the Justice Department lawsuit at the time it was announced by agreeing to refund some 60,000 troops about $60 million. The companies neither admitted nor denied wrongdoing.
Much of federal prosecutors' investigation was based on an audit of the companies' computer systems that revealed that just 7 percent of troops on active duty who had student loans with interest rates above 6 percent, and whose loans had a special military identification code in the companies' systems, had their rates capped under the law. The remaining 93 percent paid much more than they should have under the servicemembers provision.
Of the troops who didn't receive the interest rate benefit, at least 8 percent had Education Department-owned loans, the Justice Department said in its complaint.
Federal authorities said last May that Navient broke the law in numerous ways: The company failed to honor troops' requests after receiving them, did not follow up with troops whose documents may have been deficient, failed to inform troops of the 6 percent cap when they requested other benefits under the law, and improperly told service members that they must be deployed in order to receive benefits.
Federal prosecutors said a majority of troops gave Sallie Mae and Navient paperwork that made clear they were eligible for the servicemembers law's protections.
"The department's lawsuit alleged widespread [servicemembers law] violations by Navient, involving all types of student loans," said Dena Iverson, a Justice Department spokeswoman.
When the complaint and settlement were announced last year, Education Secretary Arne Duncan said his department had launched a review to determine whether the company had violated its loan-servicing contract with his department as a result of the Justice Department allegations. Duncan's department had effectively ignored past warnings by other federal authorities that Navient was allegedly harming troops. The contract forbids companies from violating relevant federal and state laws.
The 8 percent figure from the Justice Department suggested that Navient would face a tough battle in trying to keep its contract.
But the Education Department used its own criteria to determine whether the company flouted federal law, rather than the Justice Department's interpretation of the provision. The Justice Department is responsible for interpreting and enforcing the law, and it has taken a more expansive reading of the provision to ensure that troops don't face any obstacles in trying to receive the law's benefits.
But in the Education Department's reckoning, troops had to specifically request the law's benefits in writing. They also had to provide a copy of their military orders.
For example, the Education Department criticized Navient for incorrectly reducing interest rates on loans held by active-duty troops when some borrowers submitted enlistment documents rather than their military orders. The company also earned the department's scorn when it accepted a borrower's military deferment for the interest rate benefit in lieu of a specific request in writing for a lower interest rate. The department further panned Navient for allowing some troops to enjoy the interest rate benefit for longer than they should have.
"The requirements in our regulations and contracts reflected our understanding of the [servicemembers law's] benefit as it applied to our federal student loan programs," Nolt said. "Our requirements were not as broad as those of the Department of Justice and the results of our reviews reflect those differences."
Iverson declined to address the different results reached by Education Department and Justice Department investigators.
Since the Justice Department's settlement with Navient, the Education Department has told its loan servicers to proactively check their lists of borrowers against a Defense Department database to ensure that active-duty troops aren't paying more than federal law allows. The Education Department also reviewed its other major loan servicers' compliance with the servicemembers law. All three of those contractors largely complied with the law, the department said in a statement.
Before You Go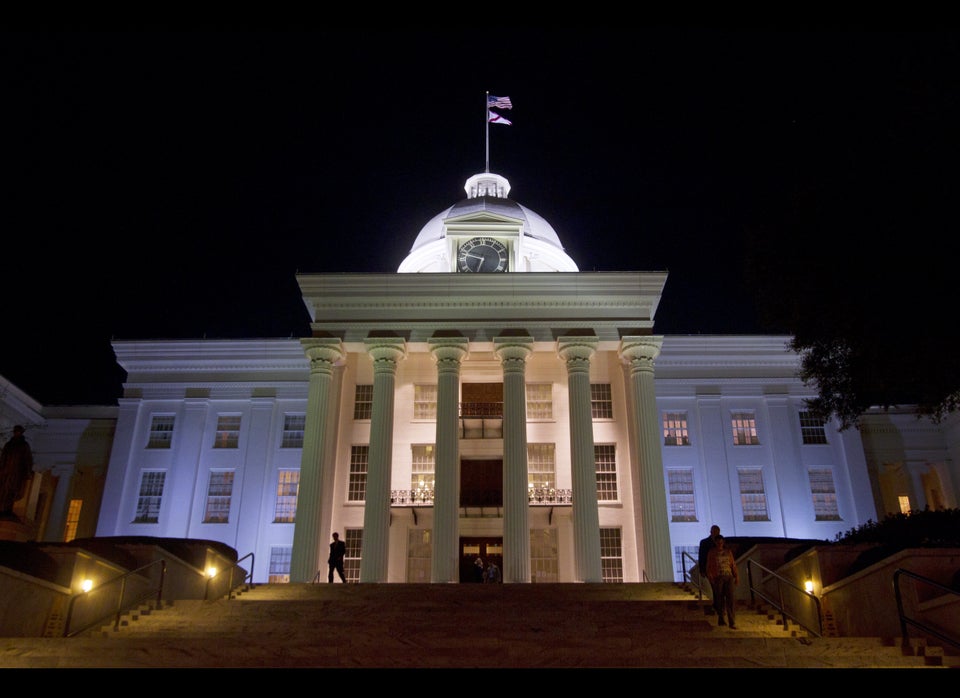 U.S. State Capitol Buildings
Popular in the Community