 U.S. Secretary of Education Arne Duncan faced an angsty Senate education committee Thursday as he was forced to defend his administration's workaround of the No Child Left Behind Act.
The Health, Education, Labor & Pensions committee chaired by Sen. Tom Harkin (D-Iowa) held an oversight hearing on the administration's waiver plan, which give states the choice of opting out of No Child Left Behind's strictures in exchange for adopting components of the Obama education agenda. So far, the Education Department has approved the waiver plans for more than 30 states and Washington, D.C.
The No Child Left Behind Act, signed in 2002 by George W. Bush, expired in 2007. However, since the law hasn't been revised, schools are still subject to its regulations -- which require ideals like 100 percent proficiency in math and English by 2014.
After campaigning to dissolve the act entirely and then being unable to pass that initiative or a rewrite of the act through Congress, Obama's administration has found a way to sidestep the issue -- by offering states the waivers in exchange for certain educational standards.
At the Thursday hearing, some expressed doubts over the option.
"Let's move away from this Washington version of 'Mother May I,'" said Sen. Lamar Alexander (R-Tenn.), who is a former U.S. education chief. Alexander said he thinks the waivers exceed the bounds of Duncan's power as education secretary. Decisions on teacher evaluations and school accountability, he said, "should be made ... by state and local governments," and not by the federal government.
Harkin, on the other hand, called the waivers "fair," and said that Duncan showed courage in pursuing them.
In response to criticisms, Duncan stressed that he met with Congress "repeatedly" to urge legislators to rewrite the law -- to no avail. Duncan called the waivers his "Plan B," and said he didn't want to use the idea.
Duncan said the federal government is committed to staying out of educational issues best negotiated by states. "We don't specify the content of academic standards or negotiate teacher contracts," Duncan said in his testimony. "We do have a responsibility to set a high bar to protect the interests of students … but how to reach that bar, I believe, should be left to states."
The federal No Child Left Behind act connects states' school funding with students' performance standardized tests. While many credit the law with exposing gaps in the performance of underprivileged students, even its writers have said it's due for an update. Many criticize the law for using a broad brush to paint schools as under-performing -- so much so that the designation becomes meaningless.
On Thursday, Harkin and Alexander both called for a renewal of the process to reauthorize No Child Left Behind with more logical standards. Duncan said a rewrite would still be optimal, even as states go ahead with implementing their waivers.
When Alexander pressed Duncan on whether he would offer district-specific waivers within states that have been denied (like to Los Angeles or Houston, both located in states that did not yet receive waivers), Duncan said he'd rather not. However, the secretary didn't rule out the idea.
Senators Al Franken (D-Minn.), Johnny Isakson (R-Ga.) and Mike Bennet (D-Colo.) all praised the waivers, but Sen. Pat Roberts (R-Kan.) and Sen. Rand Paul (R-Ky.) were less enthusiastic.
"There's a lot of angst out there, a lot of concern," Roberts said. "We are in regulatory purgatory, sir."
Sen. Bernie Sanders (I-Vt.), who might chair the committee after Harkin's retirement depending on Sen. Patty Murray's (D-Wash.) decision on giving up the budget committee chairmanship), went off-topic, criticizing Duncan's support for competitive grant programs.
In a statement issued Thursday, American Federation of Teachers President Randi Weingarten expressed the group's dissatisfaction with the waivers.
"The waivers do precious little to build capacity or instill systemic reform," Weingarten said. "For example, school systems need assistance in rolling out their Common Core standards, including bringing educators, parents and the public up to speed on the transition; in providing the curricular supports and professional development for teachers to make the necessary instructional shifts; and in allotting time to teach to the new standards before testing on them."
Before You Go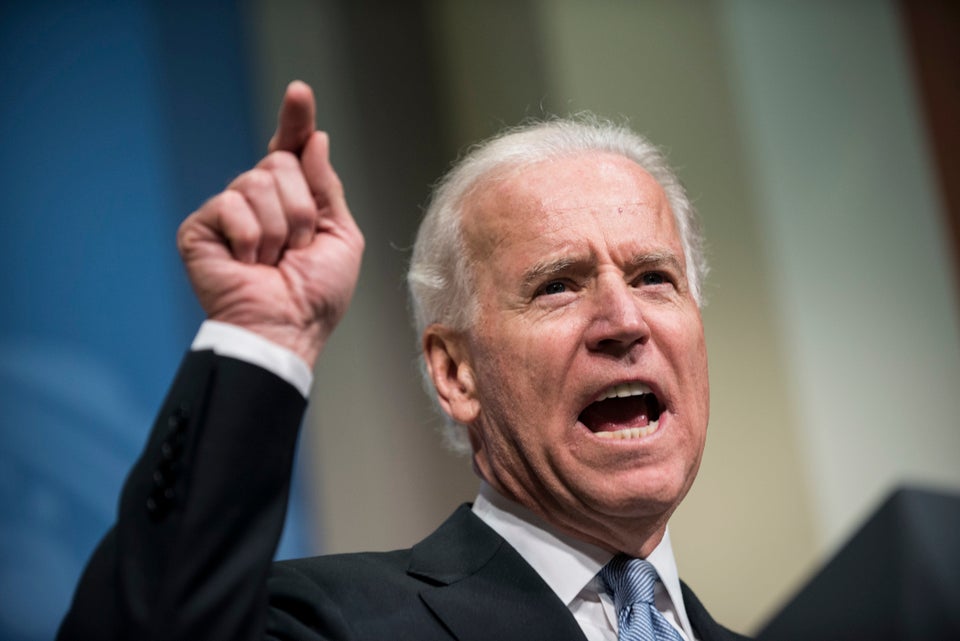 Obama Cabinet: Who's Staying, Who's Leaving
Popular in the Community