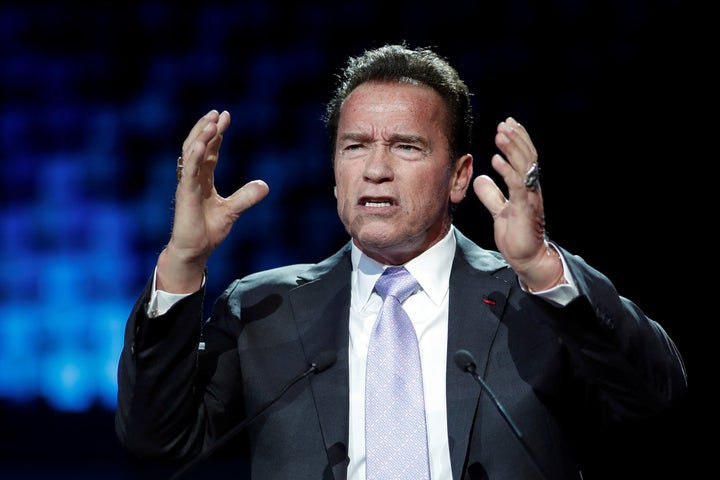 Arnold Schwarzenegger says if anyone should be held in "cages," it's politicians who aren't doing their jobs — and not innocent children.
The former California governor took to Twitter on Tuesday to weigh in on the border crisis facing the Trump administration and their "zero tolerance" immigration policy that's led to thousands of children being separated from their parents.
"Kids shouldn't be pawns while the 'adults' figure it out," wrote the Austrian-American actor.
"If anybody is going to be in a cage while we wait for ... comprehensive [immigration] reform, let's make it the politicians who don't do their jobs in the cages, not innocent kids," he added, referring to the chain-link enclosures that have been used by Border Patrol to hold child detainees.
Since early May, the Trump administration has taken more than 2,300 children ― including infants and toddlers ― from their parents. The youngest of these children are being held in so-called "tender age" shelters in Texas, reported AP on Tuesday.
Popular in the Community