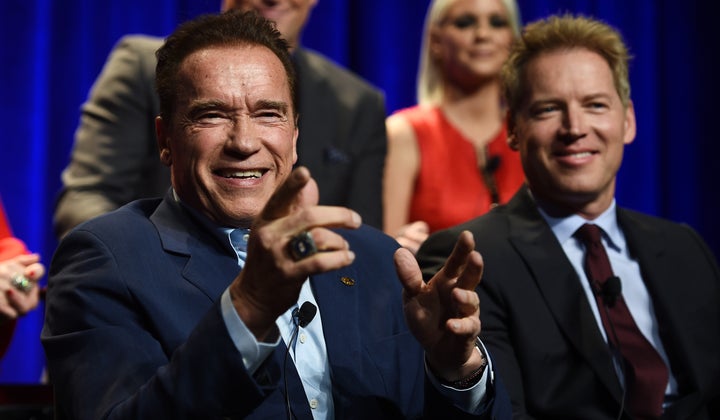 In season 8's premiere, the former governor of California nixed Donald Trump's famous "You're fired!" catchphrase and gave it his own twist.
"You're terminated," Schwarzenegger said to each of Monday night's axed contestants.
After unleashing the catchphrase on YouTube personality Carrie Keagan, Schwarzenegger added "Get to the chopper," a reference to his film "Predator."
Following the termination of singer Carnie Wilson, he added, "Hasta la vista, baby," a line from the movie "Terminator 2."
While Trump's signature line was fired, the president-elect's presence was still felt on the show: He was listed as executive producer in the credits.