"We get along really well. We have a great time raising the kids together," the former California governor told Christina McLarty on the set of his upcoming film, "The Tomb."
"The most important thing is that the kids are doing well, and Maria always has been an extraordinary mother and always has worked with the kids very closely," he said. "I was always more off working and being on location and she was doing the work. Together, we always were a good team in that."
It's not the first time Schwarzenegger has complimented Shriver on her parenting skills. In a March 2012 interview with"Extra's" Mario Lopez, the 64-year-old action star called Shriver a "terrific mother," adding, "We work together even though we're going through a divorce... we make sure that the kids grow up to be really good human beings."
Below, highlights from their 25 years of marriage.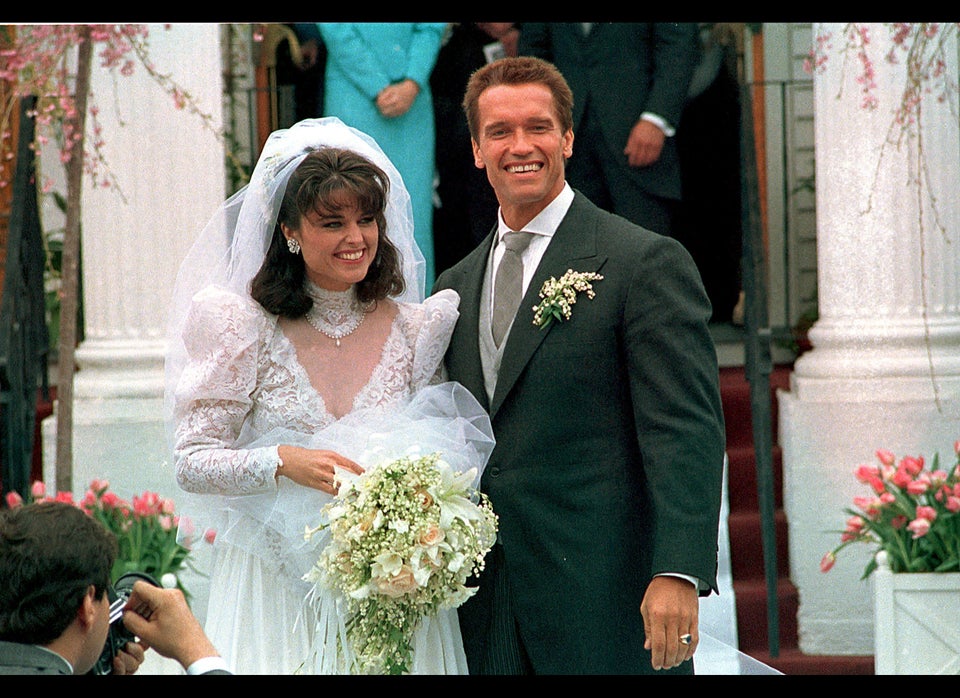 Scenes From A Marriage: Arnold Schwarzenegger and Maria Shriver