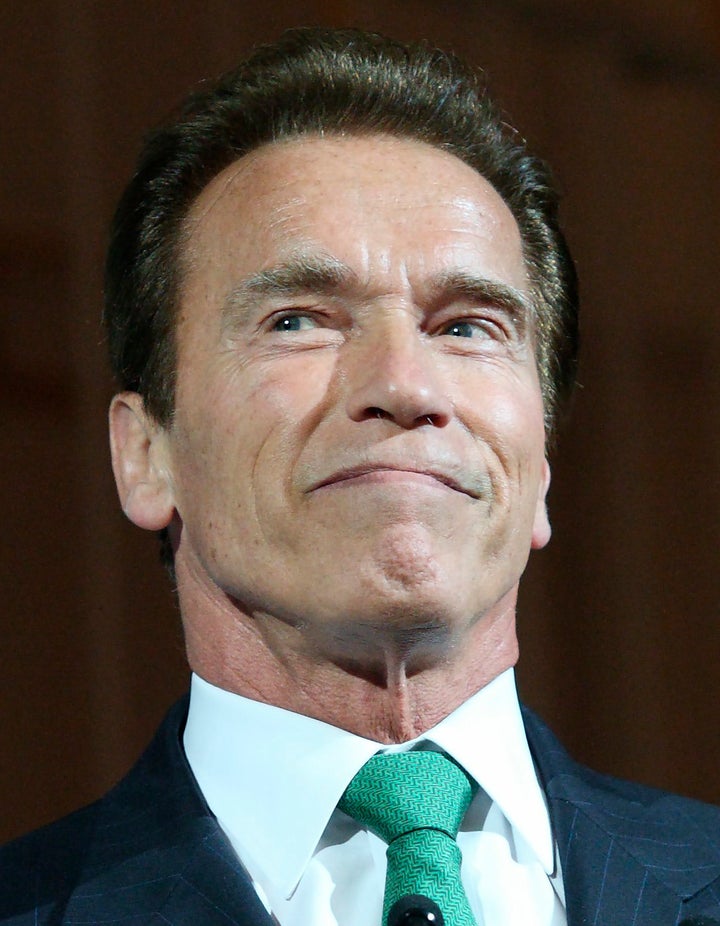 After winning multiple bodybuilding titles, starring in dozens of movies, helming an eight-year stint as California governor, and one very public love child scandal and divorce, Arnold Schwarzenegger is ready to write a memoir.
Simon and Schuster has acquired the rights to the book, tentatively titled "Total Recall: My Unbelievably True Life Story," which will be published in October 2012. According to the press release, Schwarzenegger began working on the book last year.
"He has been keeping notes and working on the book for over a year," his spokesman Adam Mendelsohn told People magazine. "He didn't want to write his autobiography while he was governor."
However, a spokeswoman for the Governor's office would not disclose how much of the book--if any--would be dedicated to Schwarzenegger's divorce from estranged wife Maria Shriver.
A spokesman for Shriver declined to comment on the memoir.
"Truly, Arnold is one of the most fascinating figures of our time, and one of the greatest success stories in the world," said Jonathan Karp, publisher of Simon & Schuster. "Nobody has a life story even close to his."
CORRECTION: An earlier version of this story indicated that the book was published in October 2010. It will be published in October 2012.